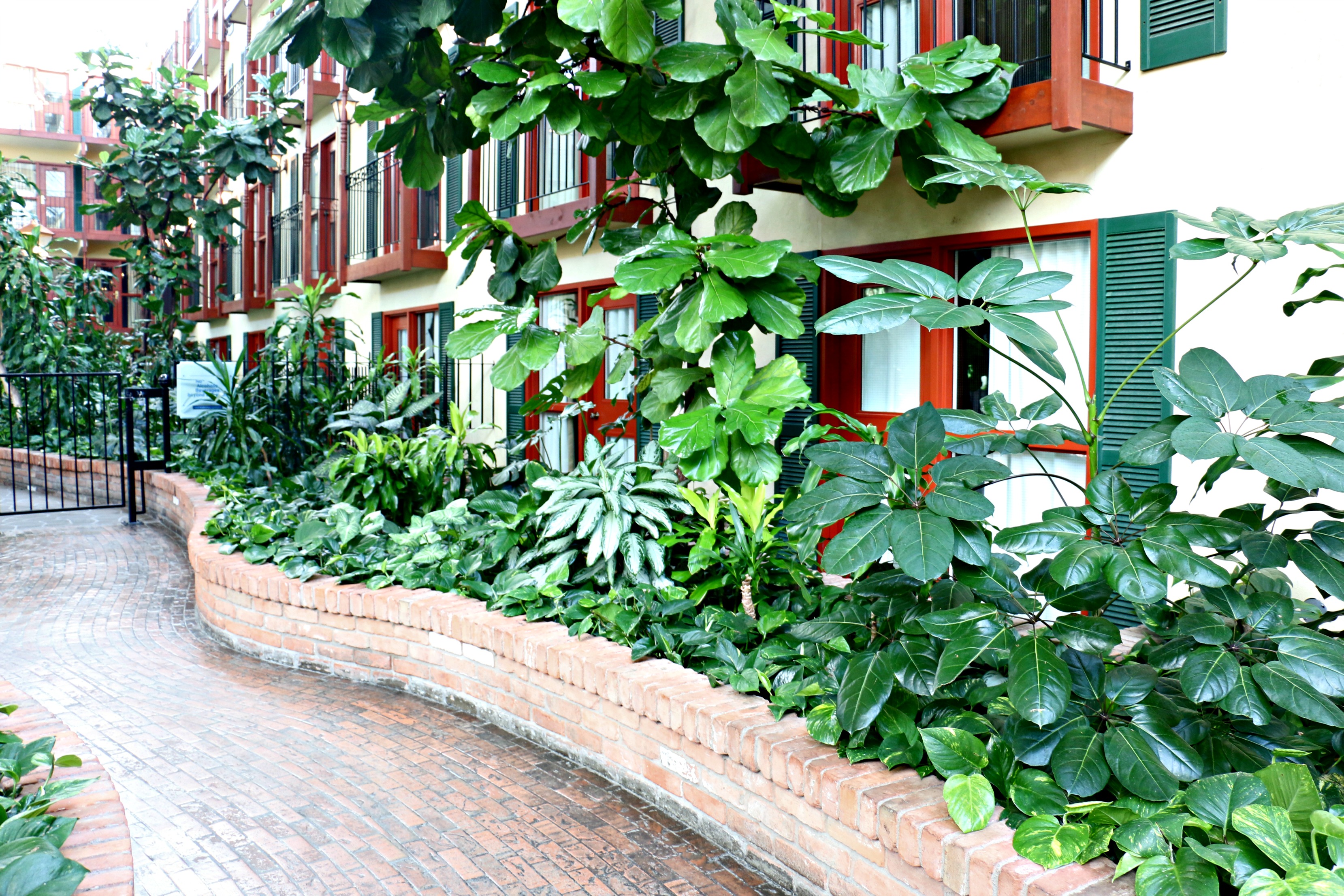 Wow! I just realized how long it has been since I last blogged. Please forgive me, I've been busy. Talking about being busy, I had felt quite drained and was hoping to get some time off work to relax. So when D had to offer a workshop in Lethbridge, Alberta, in May, I decided to tag along. I had never been to the province of Alberta so I saw it as a way to get some rest & relaxation and do some sightseeing. Am I glad I did!!
We were told by the contact person there that their first choice of hotel was fully booked but they were able to find us another hotel in the downtown area. The moment I stepped in, I was so glad this was where we ended up staying.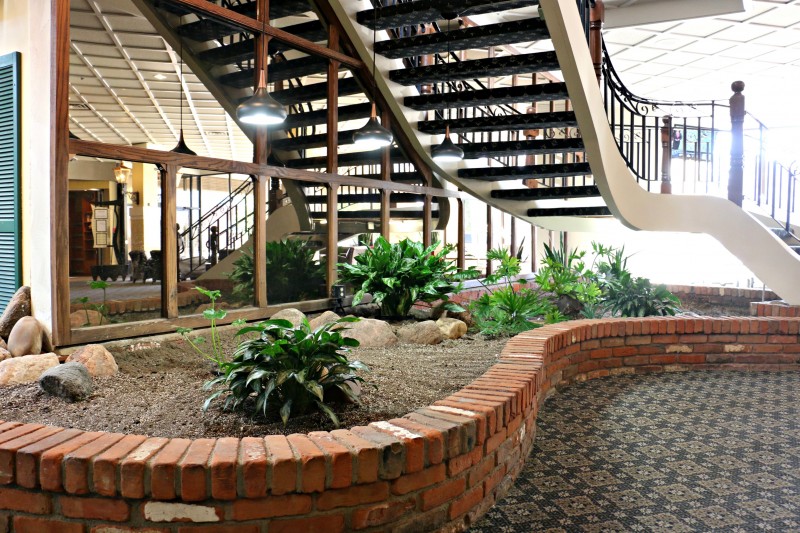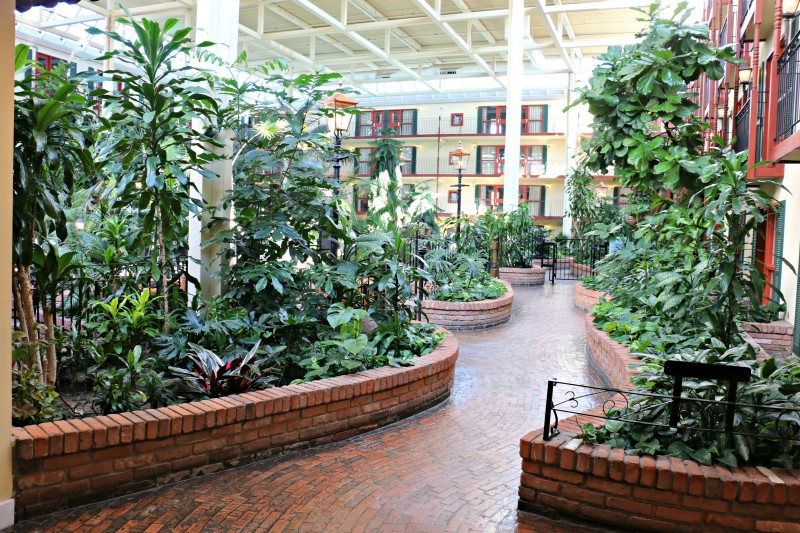 We were greeted by this just off the foyer at the Lethbridge Lodge. You have to understand, this is not a sight you see everyday in Canada, especially in Spring when it is fairly chilly outside. And definitely not in a small prairie city. It was quite a surprise because the outside appearance of the hotel was very unassuming. Yet, here I was feeling like I had stepped into a tropical resort.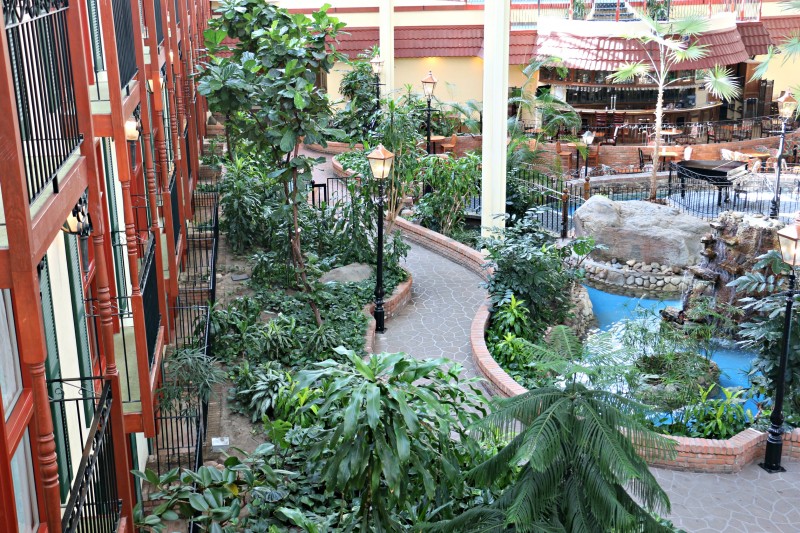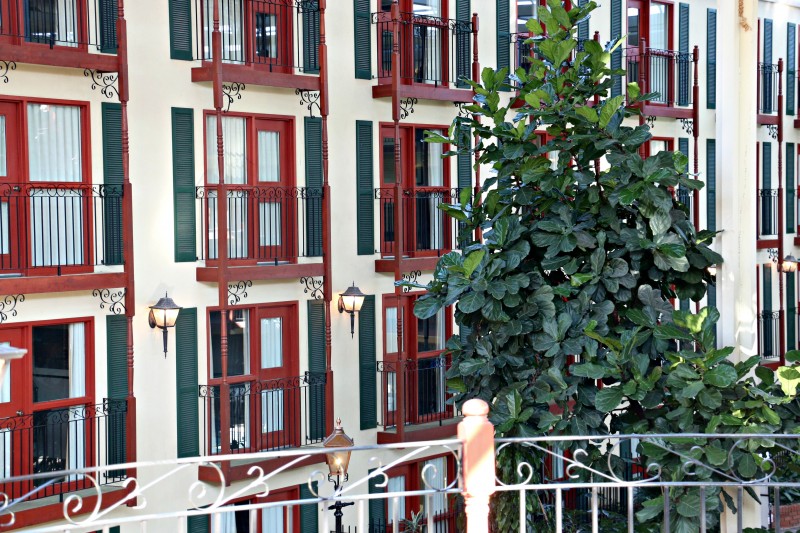 The design of  the hotel room balconies, however, felt more like being in the french quarter in New Orleans. I've never been to New Orleans, but from pictures I've seen, I would say that is what the architects were going for.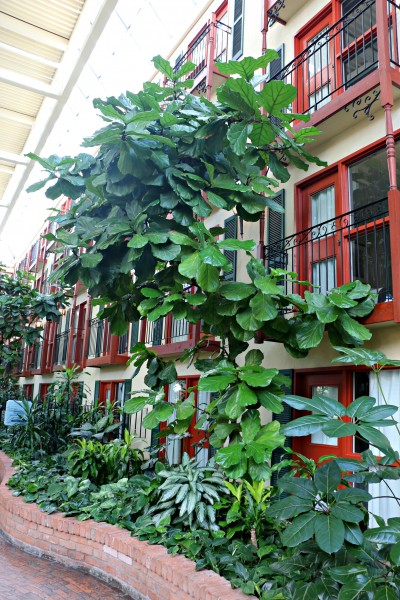 Look how tall that Fiddle Leaf Fig is!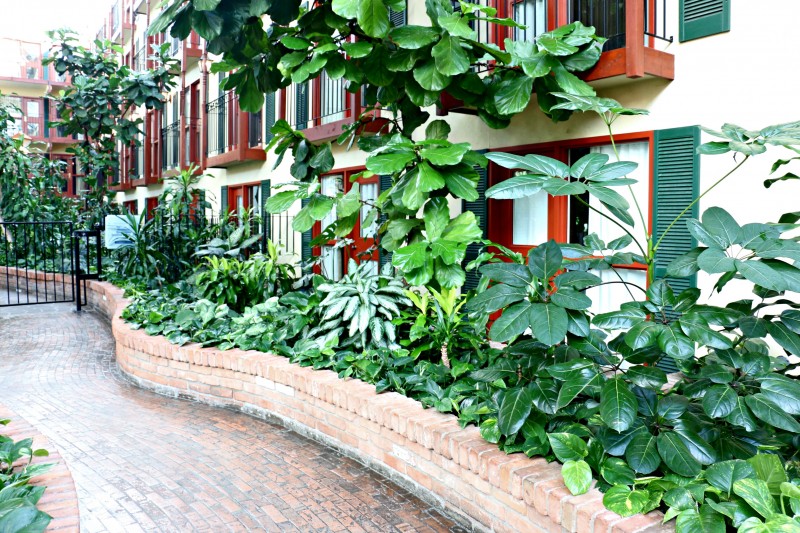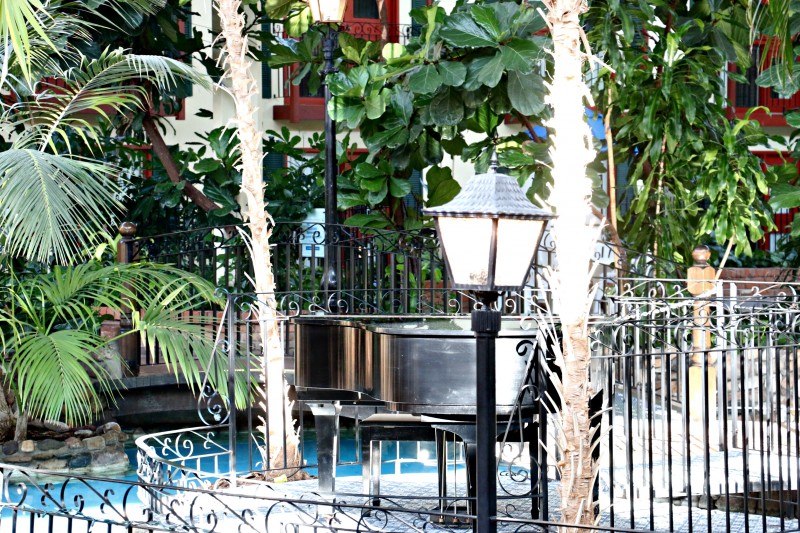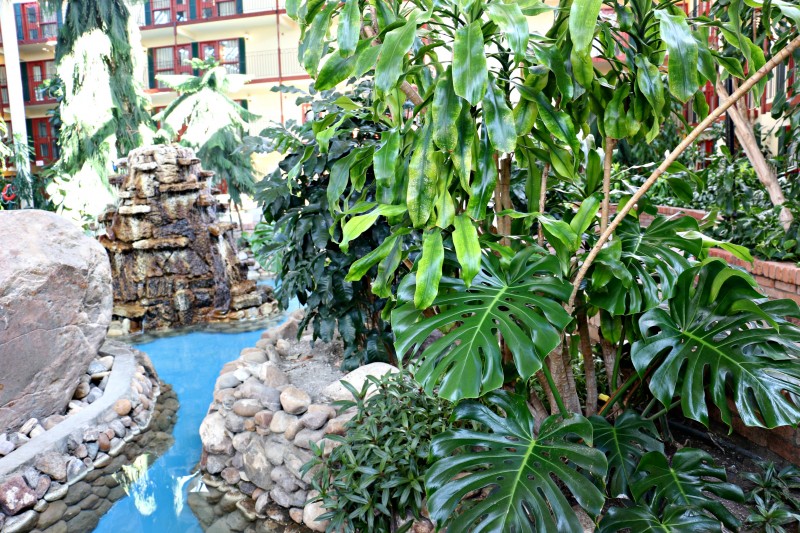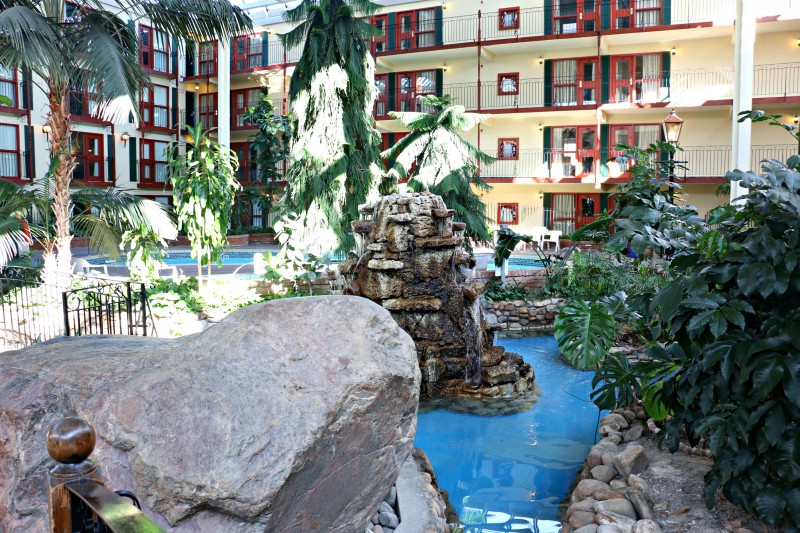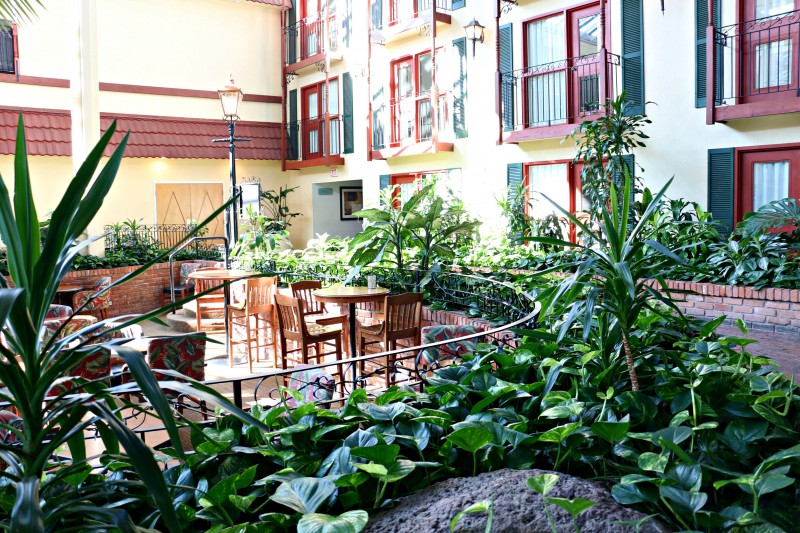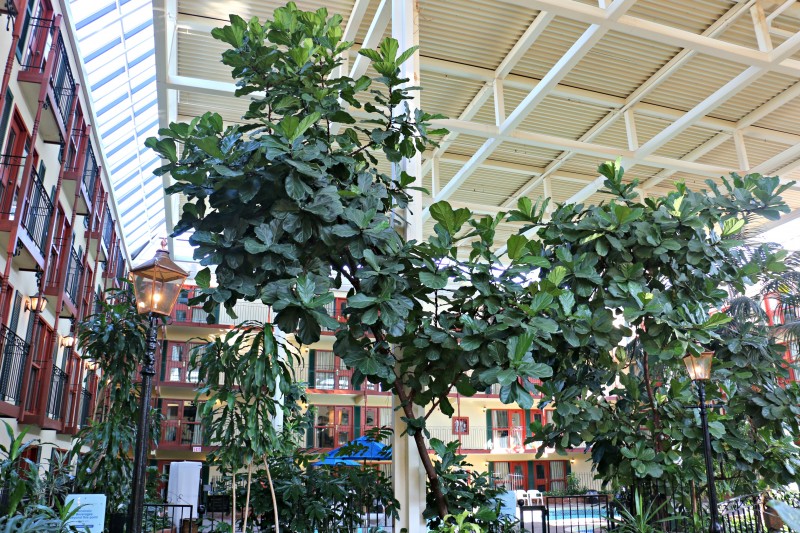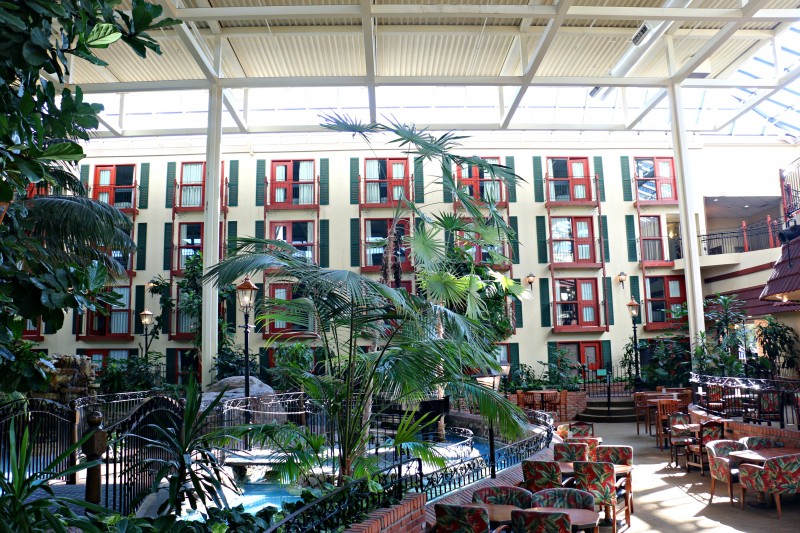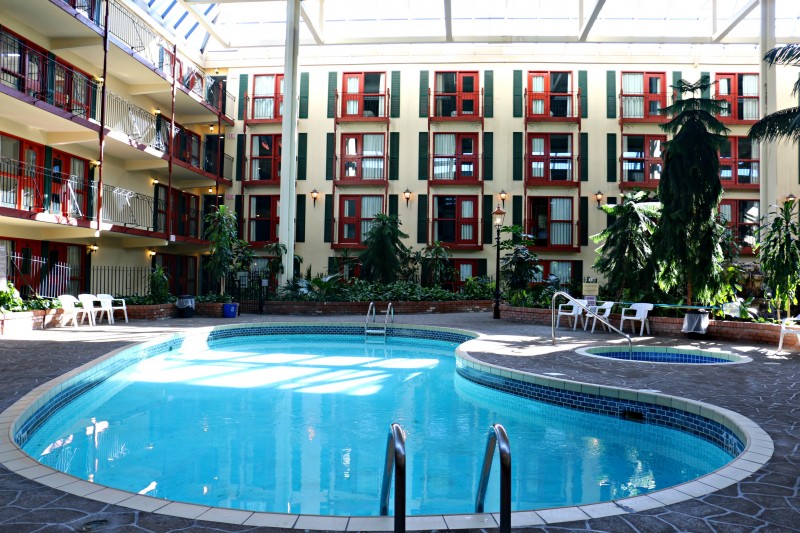 The whole place was literally one giant Terrarium!
Have you been to a place similar to this where it was unexpected? Feel free to share your experiences below.
Related
Barbara
Hi, I'm Barbara and I'm a little obsessed with house plants. I share my house plant adventures in the hopes of inspiring you to continue to enjoy the greens in your home. And if you have no plants (yet!) I hope this blog inspires you to add some green to your home. So go on! Try it! I think you might quite like it. And who knows? You may end up being … obsessed too.
Related