I'm so excited to finally own one of these. A copper Haws watering can. It was love at first sight. And they say diamonds are a girl's best friend? Hmmm! They obviously never heard about a copper watering can. Oh wait, maybe it only applies to gardeners? 
I received this as a birthday gift. I was ecstatic given that I had been eyeing this for over a year but couldn't justify having it when I had 2 other perfectly working watering cans! Receiving it as a gift on the other hand makes it all alright :). Let's all at once admire its beauty shall we?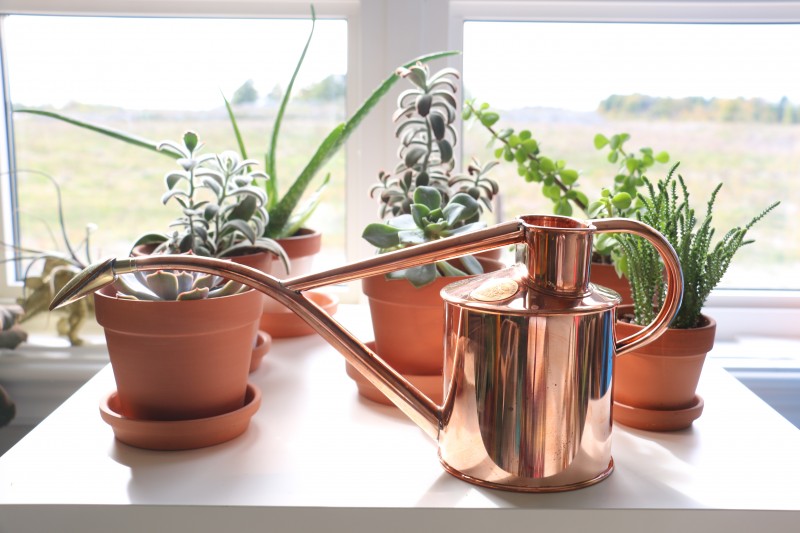 I like that the spout delivers water lightly to my large pots. And when I'm using it for smaller pots or precise watering, the spout can easily be detached.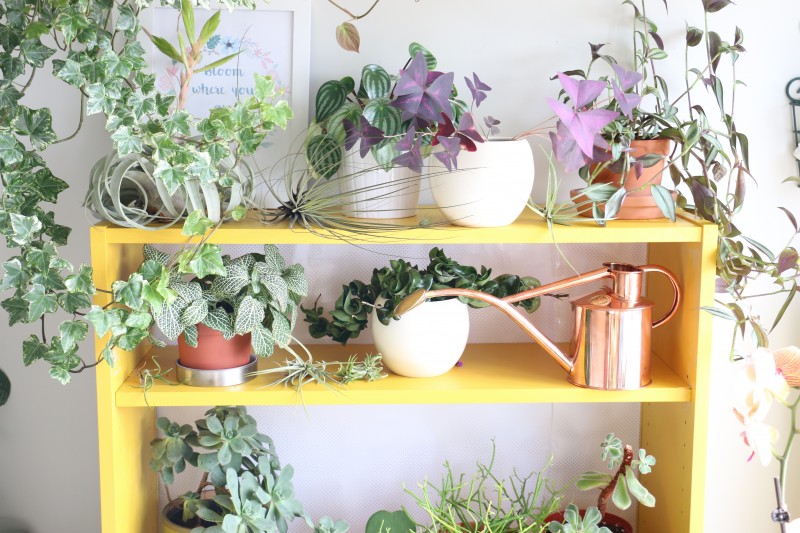 As it ages, the colour will change to a deep green if left unpolished. I'm curious to see how it will look years to come. This watering can has become of one my favourite things to use just because not only is it beautiful, it was given to me by my special someone who knew it would make my day 🙂 . Now, watering is that much more fun!
Do you have a gardening tool you simply indulged in or is much more special because it was given as a gift?

Related
Barbara
Hi, I'm Barbara and I'm a little obsessed with house plants. I share my house plant adventures in the hopes of inspiring you to continue to enjoy the greens in your home. And if you have no plants (yet!) I hope this blog inspires you to add some green to your home. So go on! Try it! I think you might quite like it. And who knows? You may end up being … obsessed too.
Related