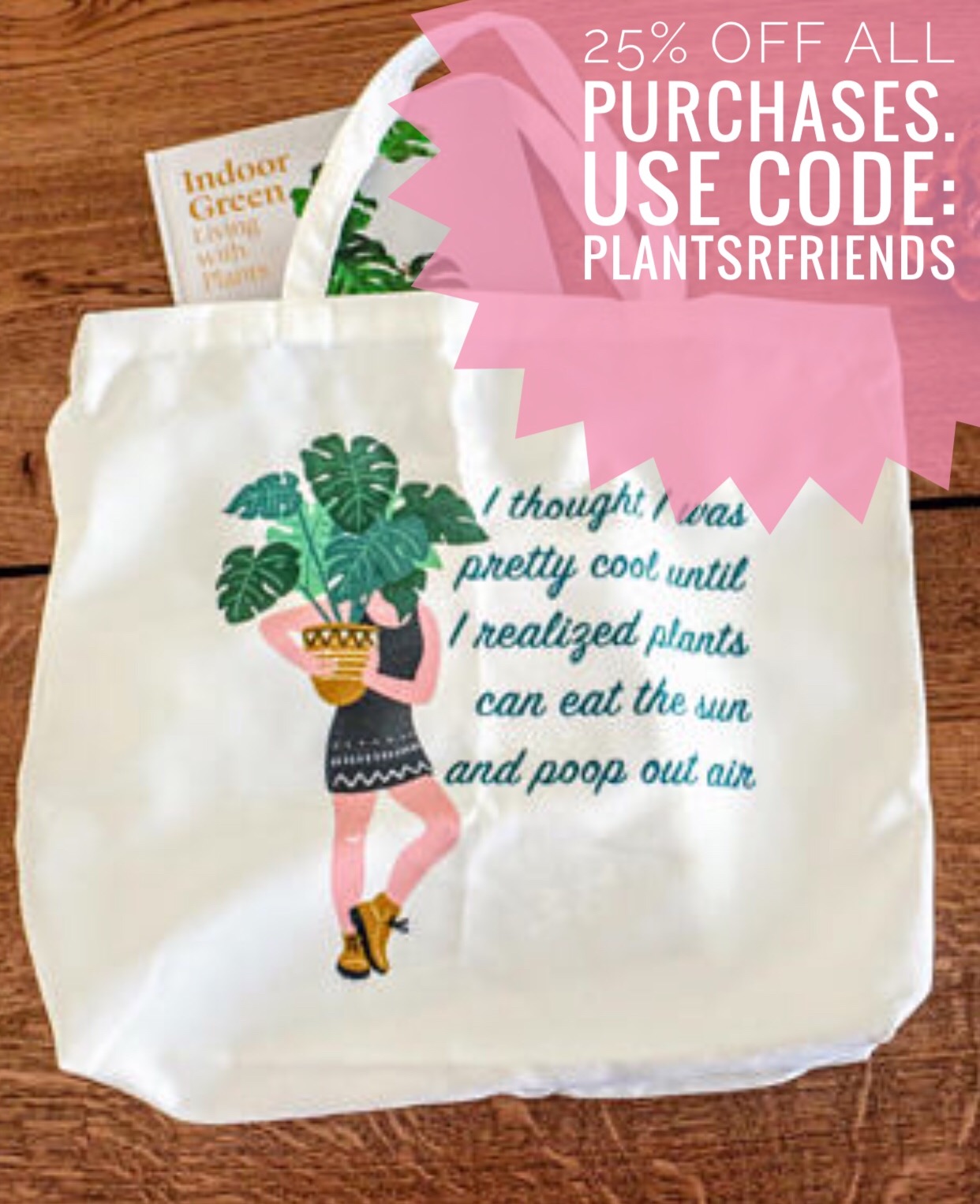 Hello Plant friends! I am so excited to announce that I opened a shop on Etsy called The GreenObsessionSop, where I offer plant-related stuff!
My passion for plants moves me to create plant-themed things for my own use. I enjoy making them so much so, I decided to share it with the rest of you. Visit the shop and get something! Seriously 🙂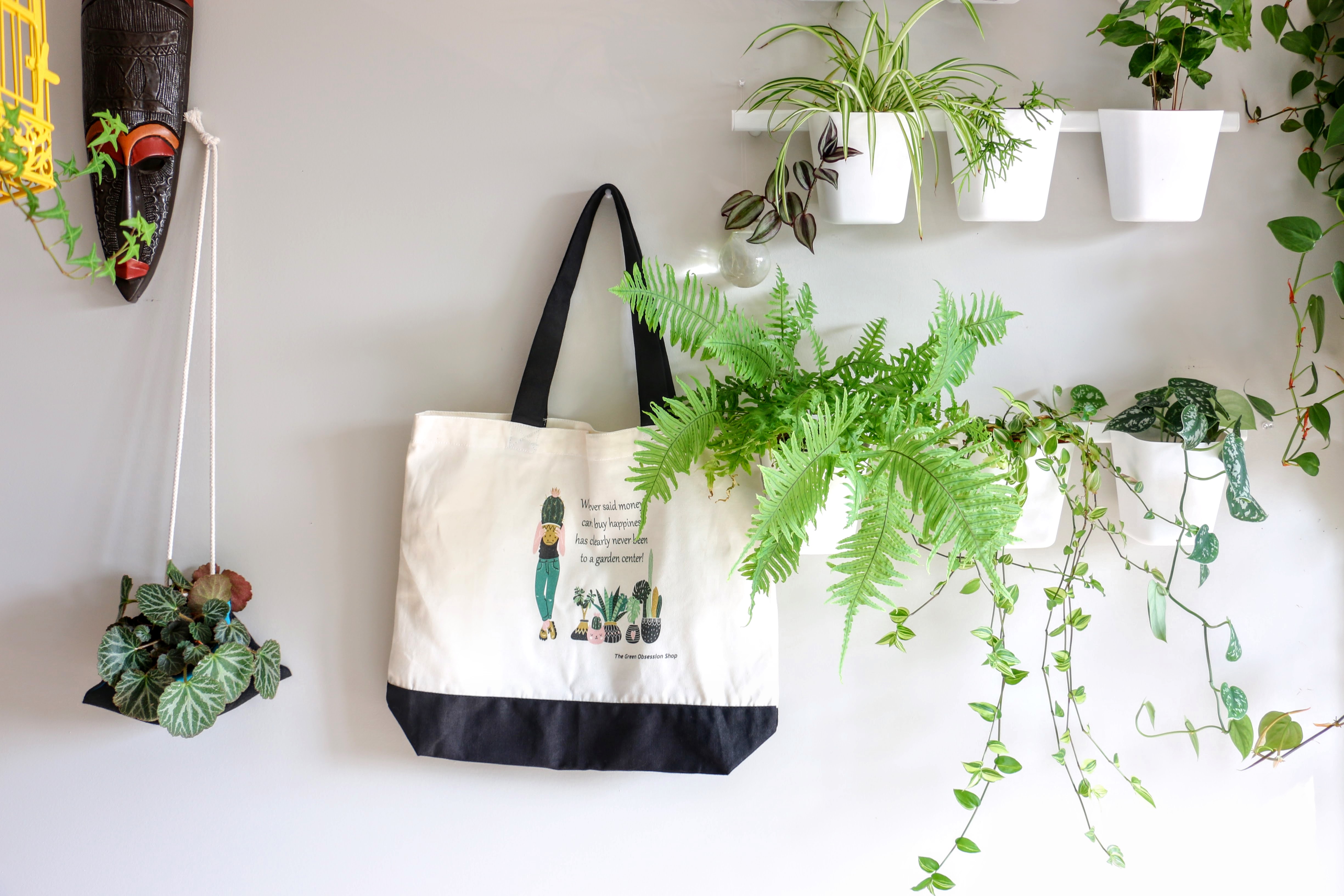 I currently have Macrame plant hangers, Super cool totes and Fridge magnets. Don't forget to check the shop periodically as I will be adding more exciting stuff soon.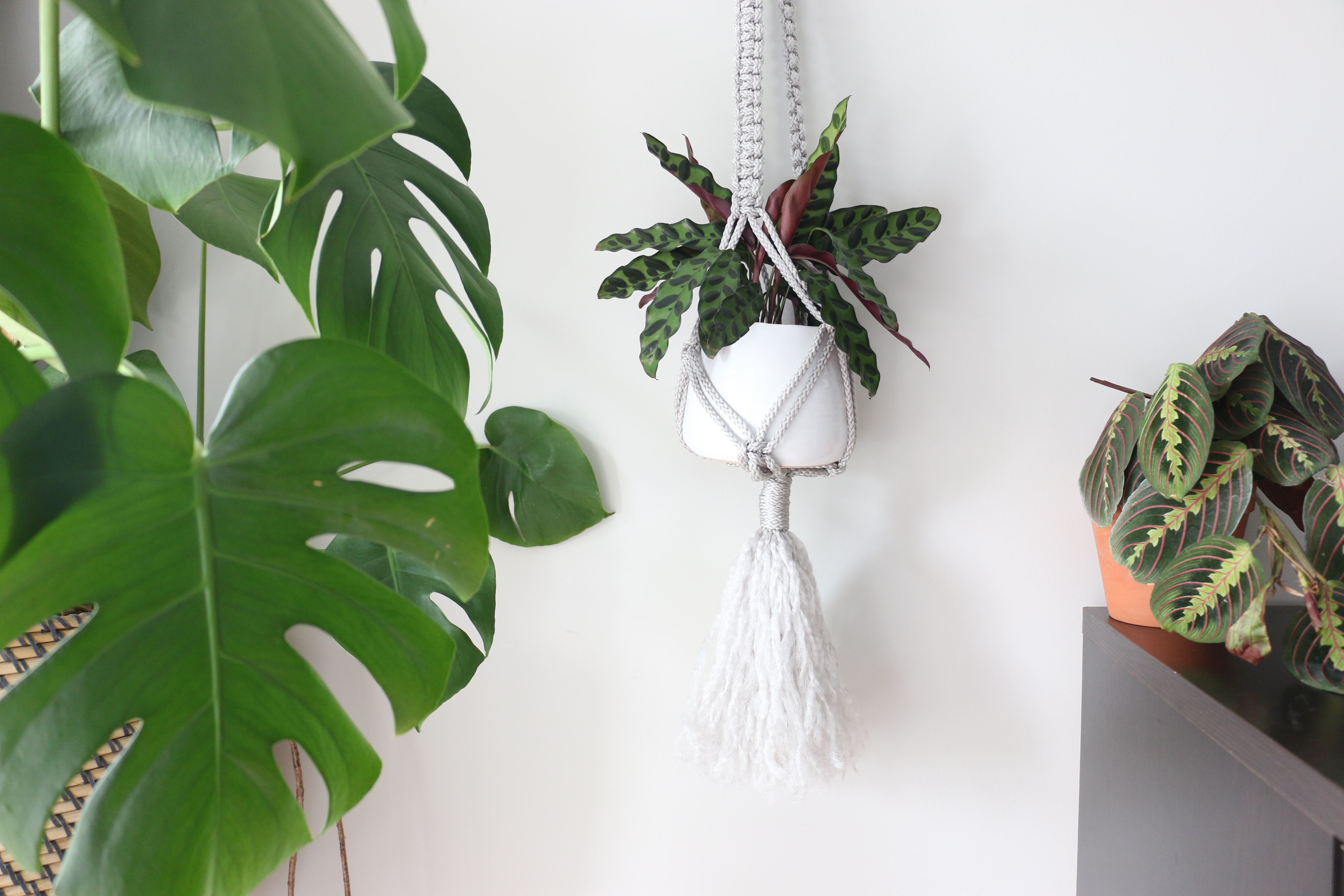 I am also offering 25% off items from now until September 3rd. Use coupon code ' PLANTSRFRIENDS ' for 25% discount on all purchases!
You could use it to snag this Plantastic tote in the shop!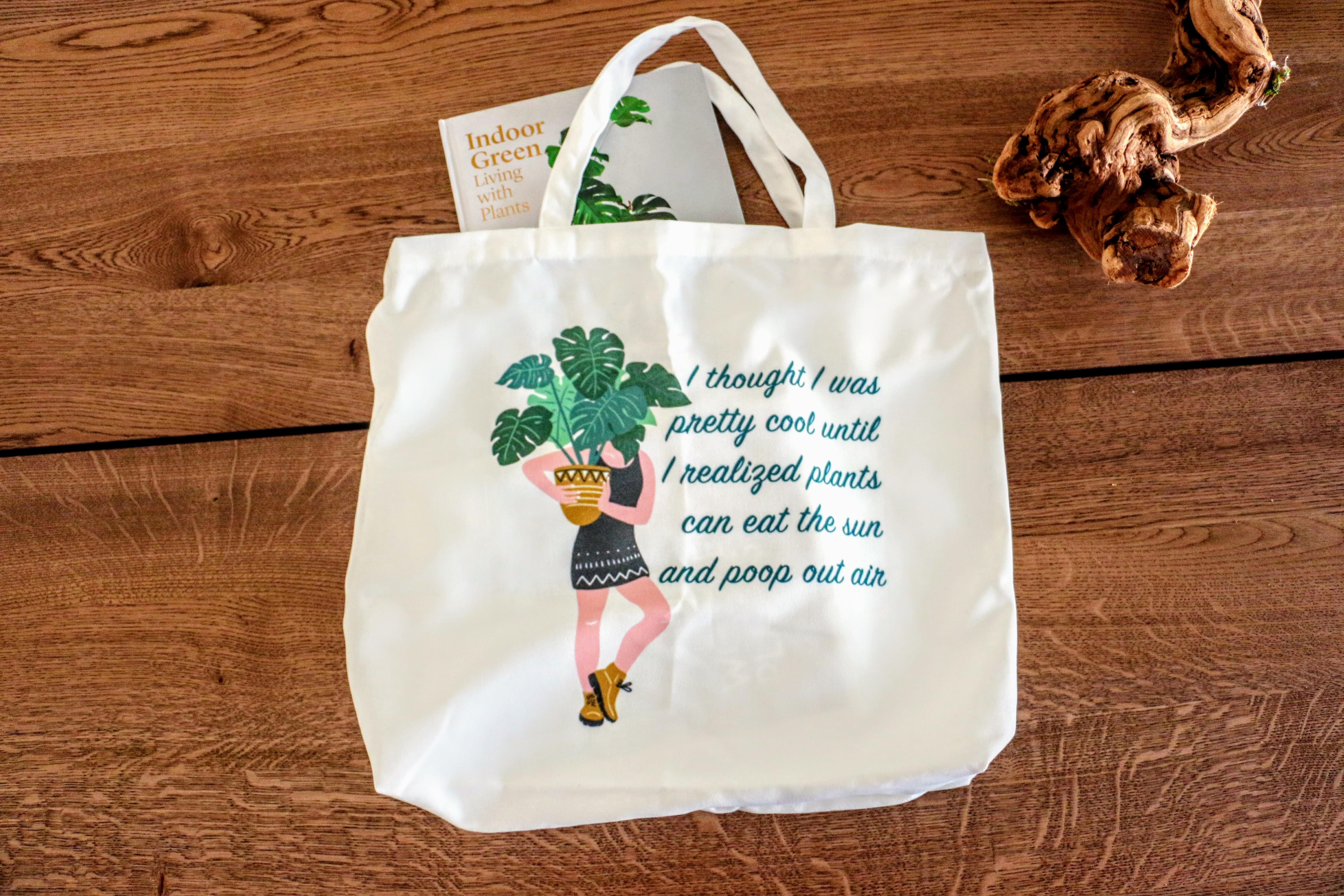 Feel free to share this coupon code with friends.

Related
Barbara
Hi, I'm Barbara and I'm a little obsessed with house plants. I share my house plant adventures in the hopes of inspiring you to continue to enjoy the greens in your home. And if you have no plants (yet!) I hope this blog inspires you to add some green to your home. So go on! Try it! I think you might quite like it. And who knows? You may end up being … obsessed too.
Related