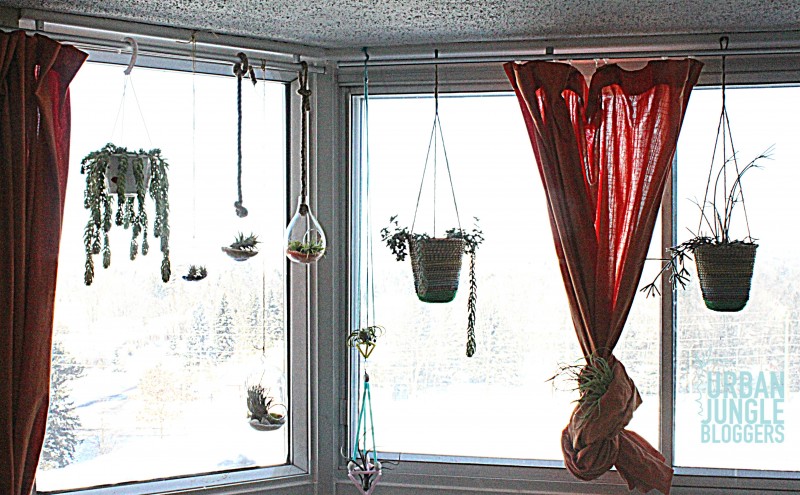 I'm back again with my second Urban Jungle Bloggers post of the year. This month the theme is hanging planters. This is actually perfect for me as I have a few hanging planters. When you run out of window sills, well, you think of new ways to make room for your plants. I thought I'd share a few of mine with you.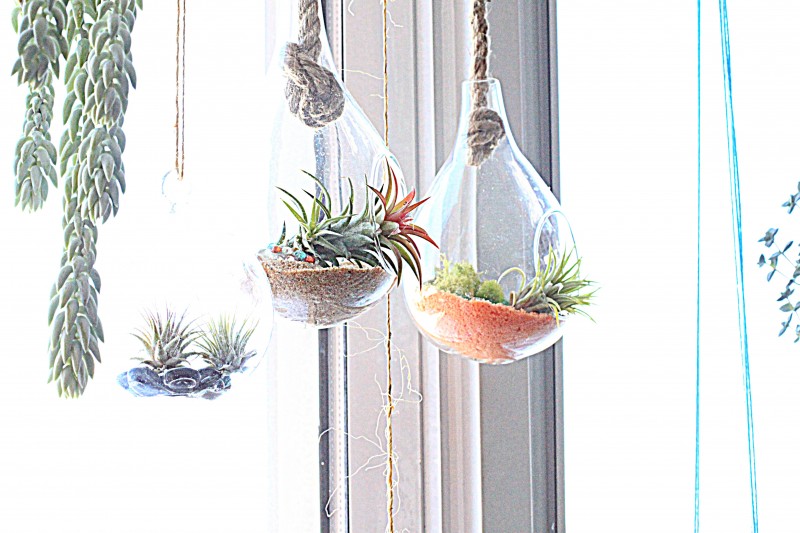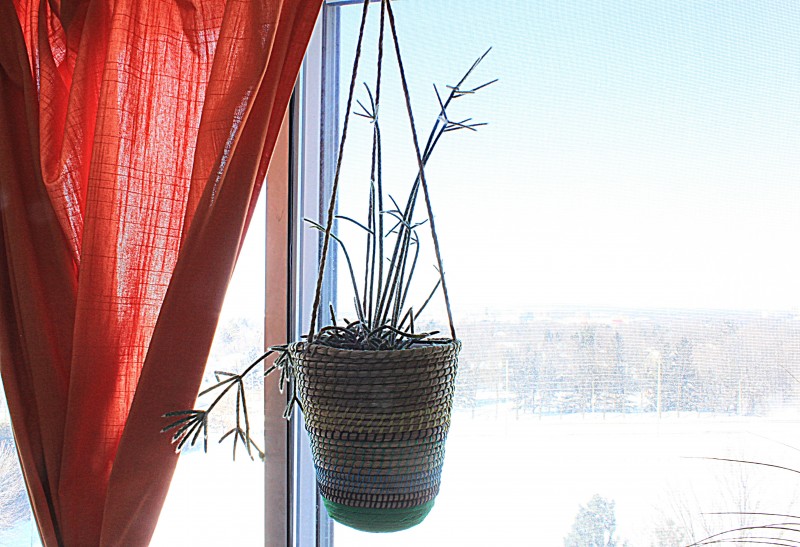 If you frequent Ikea, you may recognize this basket planter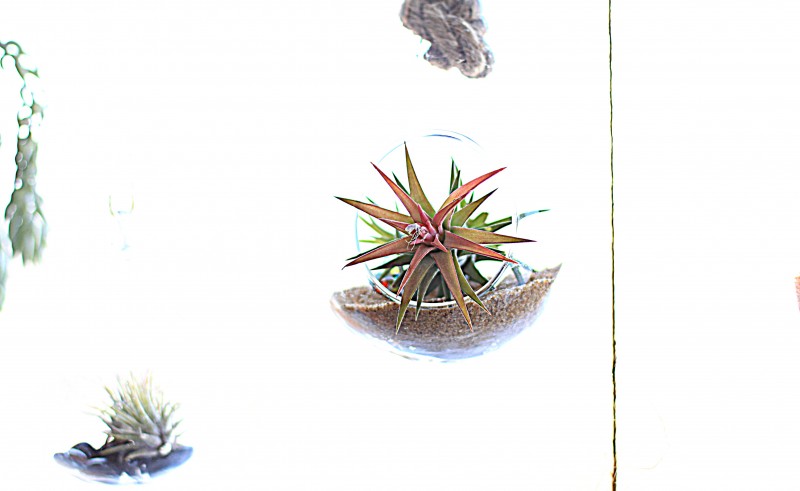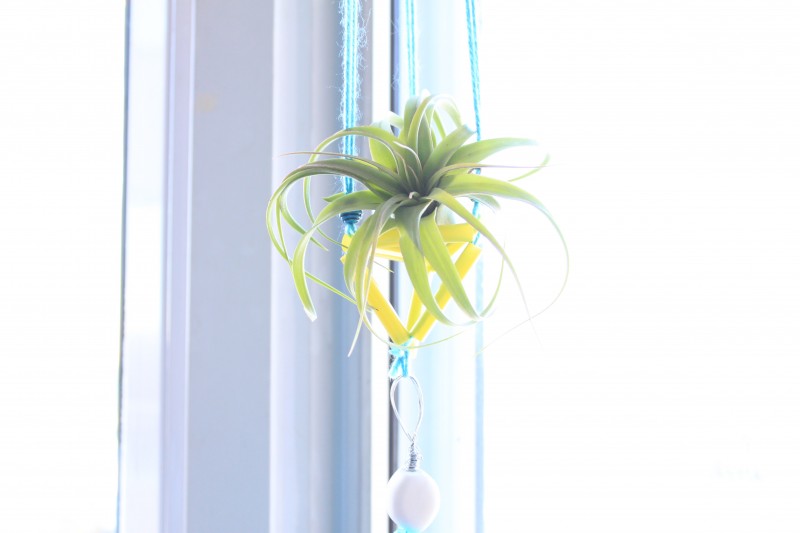 My first attempt at himmeli with straw. I plant to attempt this again but with brass tubes. Macrame plant hangers are also next on the list of things to try. Stay tuned!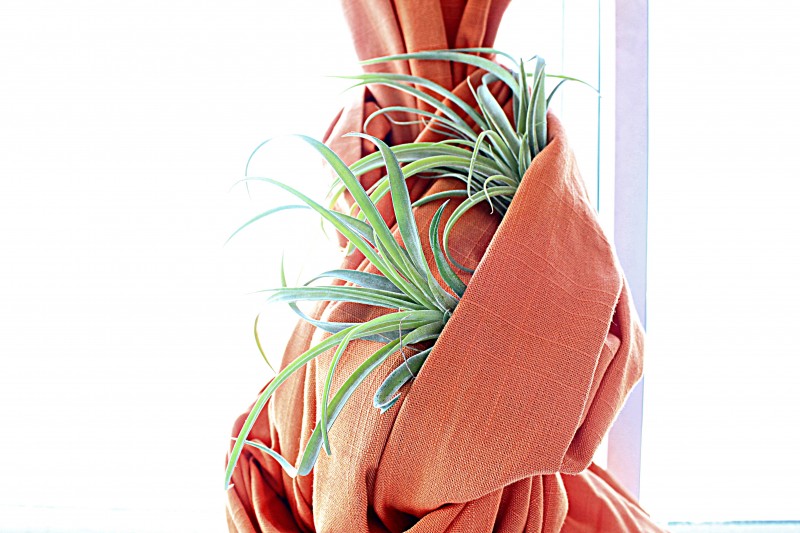 Sometimes small spaces call for unique indoor gardening solutions. I use my curtains to hold more airplants.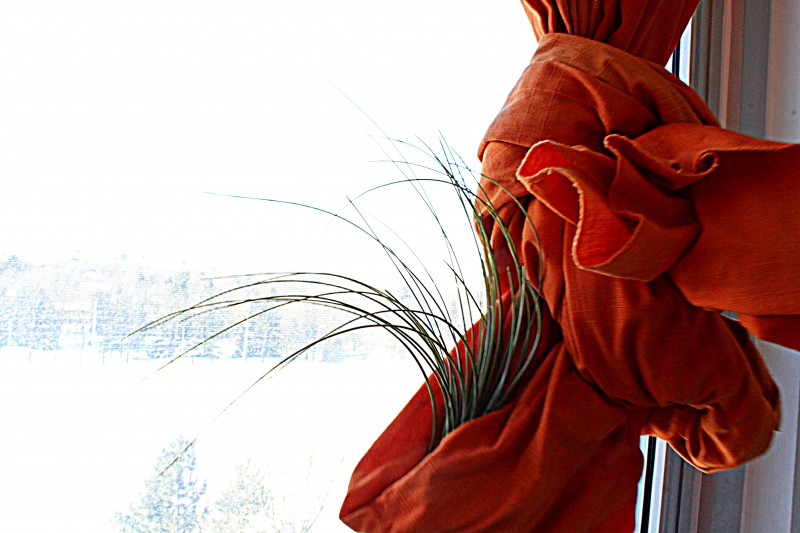 And that's a wrap. Any of you have interesting ways of displaying your plants in the air? Share photos of them in the comments box below.

Related
Barbara
Hi, I'm Barbara and I'm a little obsessed with house plants. I share my house plant adventures in the hopes of inspiring you to continue to enjoy the greens in your home. And if you have no plants (yet!) I hope this blog inspires you to add some green to your home. So go on! Try it! I think you might quite like it. And who knows? You may end up being … obsessed too.
Related