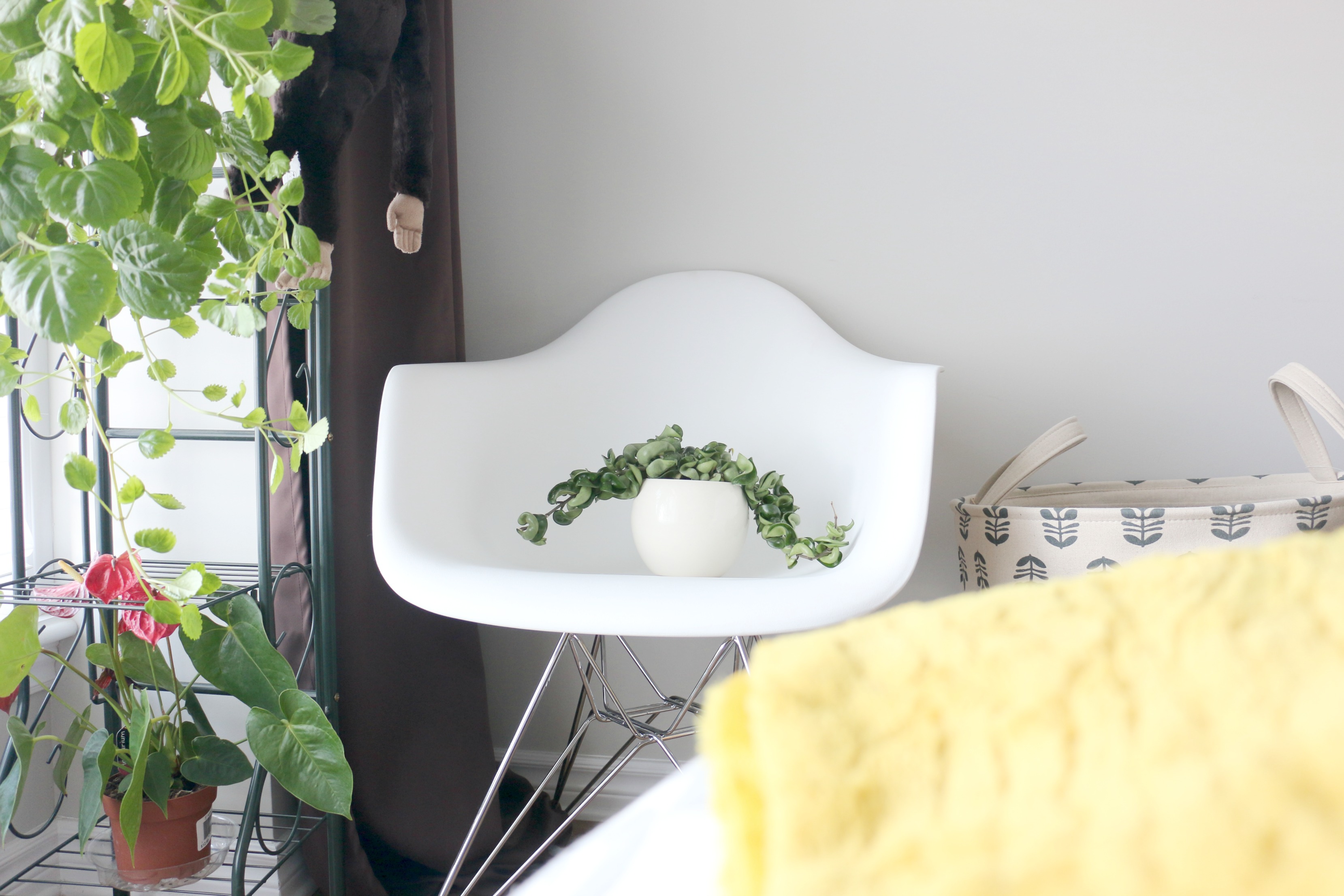 Krinkle Kurl? I promise you this post is not about hair products or hair styles :). Hoya carnosa compacta aka Krinkle Kurl or Hindu rope plant is a plant with thick, twisted, curly leaves,  hence its name.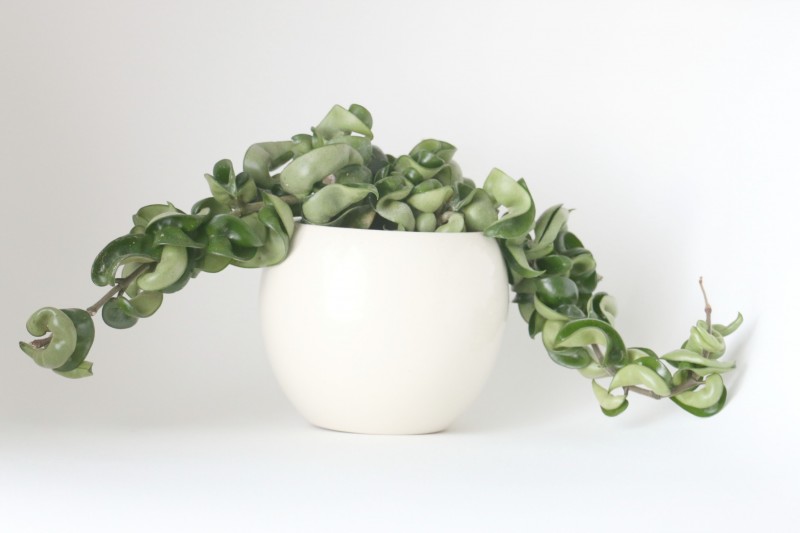 The waxy green leaves have fine tiny hairs on the underside you can mostly feel than see by brushing your fingers against them. The contorted leaves make this plant quite interesting. I have had this plant for about a year but can't say it has grown much. Only a few new leaves have popped up. Its originates from Eastern Asia and Australia. They apparently grow in tropical rainforests where they climb on trees and rocks growing towards the light. They can be easily trained to climb on a trellis or something similar and are quite easy to take care of.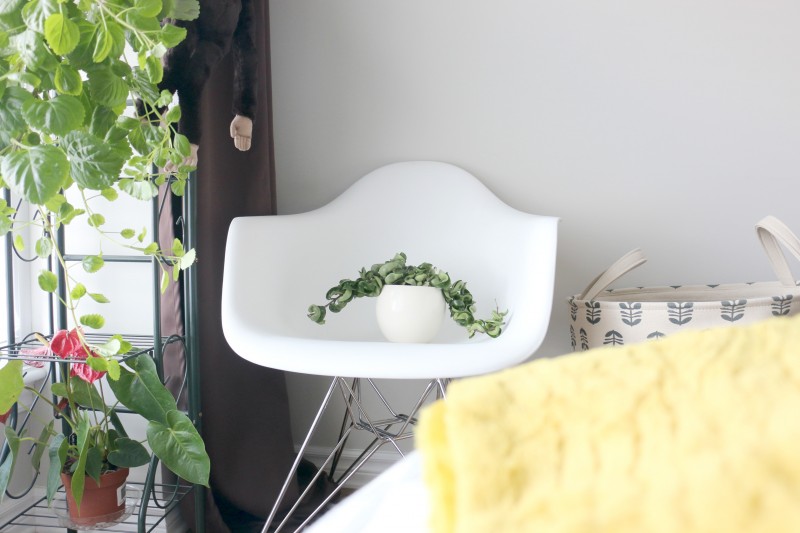 Research for this plant was a tad hard because of conflicting information.  While some sources say normal indoor humidity will do fine, others say it needs high humidity. while others say its succulent leaves means it will tolerate drying out, others say it needs constant moisture! While other sources say a north window will do (low light exposure), others say a southern window is best.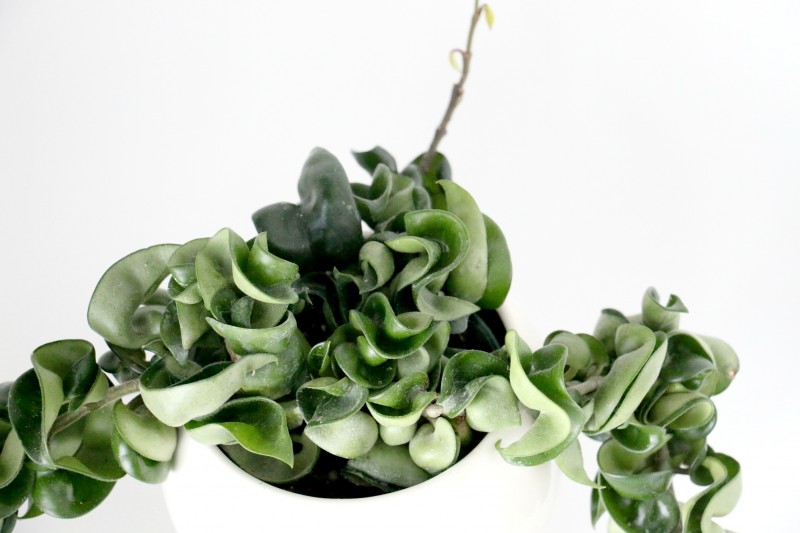 From my experience, I would say it requires bright light and will even tolerate some direct sun which will promote flowering. I did keep it in a north window for about 6 months and although it did not die, it grew new leaves very slowly and they were much smaller than the mature leaves. I do not mist them, since I am weary of bacterial/fungal diseases from moisture around the leaves, but that is one way I guess you could increase humidity. I let the soil dry out before watering, so about once every 2 weeks. I find the soil stays wet longer but not sure why. Either I am over-watering, or the shape of the leaves covers majority of the pot thereby preventing fast evaporation from the top soil. Water sparingly in winter.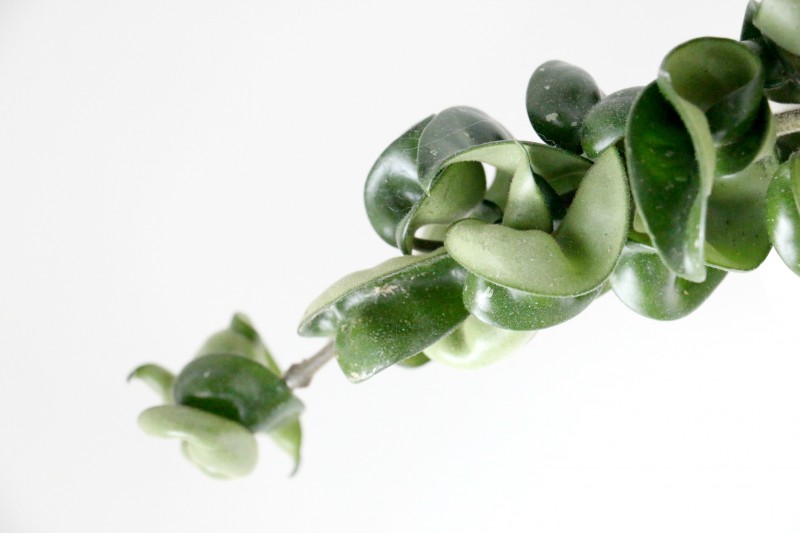 Propagation can be done by stem cuttings. The flowers are a beautiful sight. I have seen a few flowering Hoyas and the cluster of flowers look like they are made out of porcelain. The flowers are said to grow on small spurs which should not be removed (although you can remove the spent flowers). This is because new flowers will grow on these spurs and if you remove them, then the plant has to use more energy to re-develop these spurs before flowering can commence. Leaving them on means, you get more prolific blooming. Due to the shape of the leaves, it is quite hard to clean or wipe down the leaves if they collect dust or soil during repotting. This feature also makes it a good place for pests such as mealy bugs to hide. Frankly I am surprised my plant hasn't been attacked yet and hopefully it never will.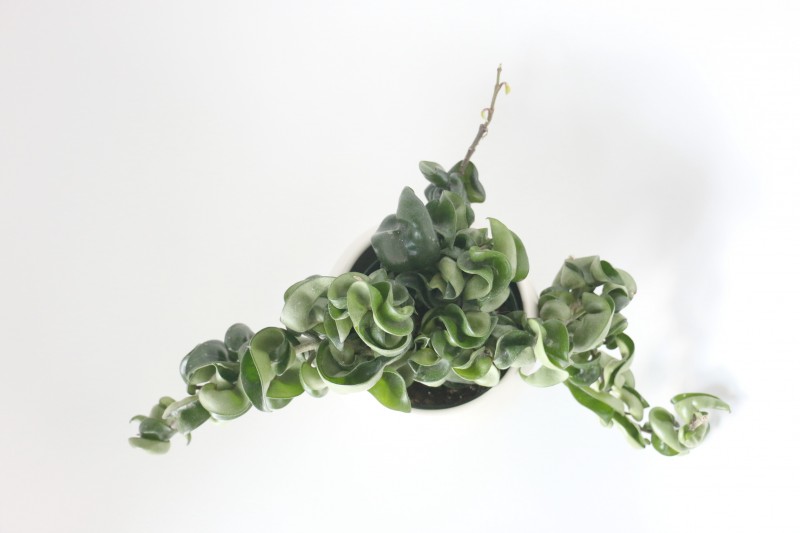 Any tips on growing a healthy plant and how to promote flowering welcome.

Related
Barbara
Hi, I'm Barbara and I'm a little obsessed with house plants. I share my house plant adventures in the hopes of inspiring you to continue to enjoy the greens in your home. And if you have no plants (yet!) I hope this blog inspires you to add some green to your home. So go on! Try it! I think you might quite like it. And who knows? You may end up being … obsessed too.
Related