Summer is finally here and Urban Jungle Bloggers all over are celebrating summer with colour. We are doing this by making our plants pop! I decided to celebrate this with my Veldt Grape plant (Cissus quandrangularis) against a yellow background (wrapping paper).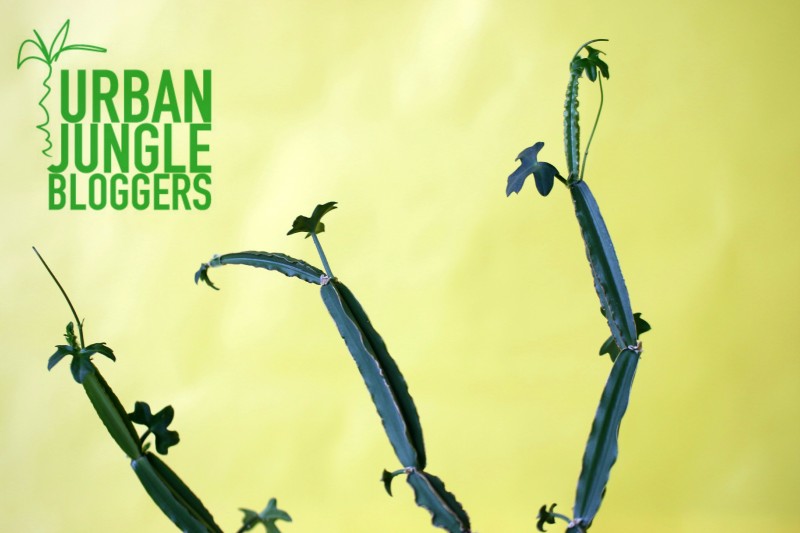 I have had this plant for a few weeks now and it is actively growing. I tried to find information about how to care for this plant, but information was very scarce. I am keeping it in a north facing window which gets about 4 hours of sun a day in the summer. Since it has succulent stems, I treat it like a succulent and water it sparingly. As I mentioned previously, this plant is very popular with body builders as it can increase muscle mass. There are also claims that it is used to treat diabetes, obesity, heart diesase, high cholesterol, bone fractures, osteoporosis, ulcer, pain…. even hemmorrhoids!! Hmm, it sounds like a "Cure-all" plant.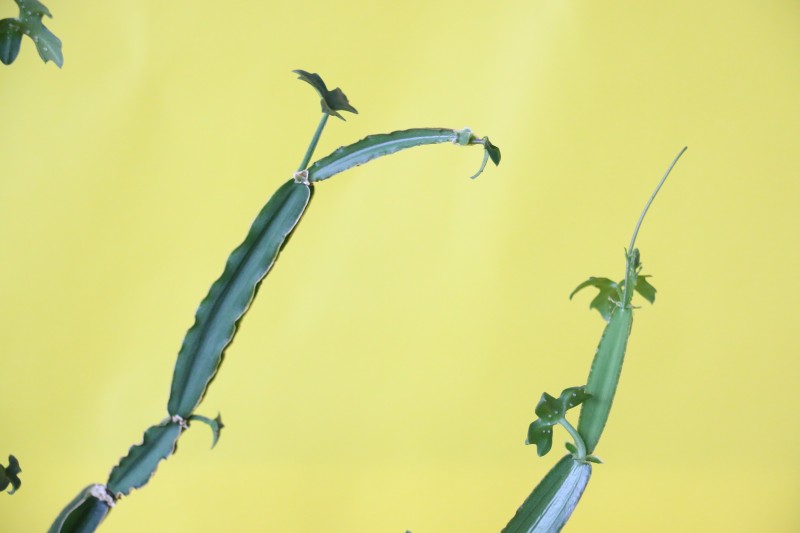 Aaaaanywaayyy!! As I was taking pictures of the plant, I noticed something weird on the underside of some of the leaves and at the internodes. They looked liked tiny water droplets, but when I touched them with a skewer they just fell off. Up close they look like little gel beads that would be soft and squishy to touch.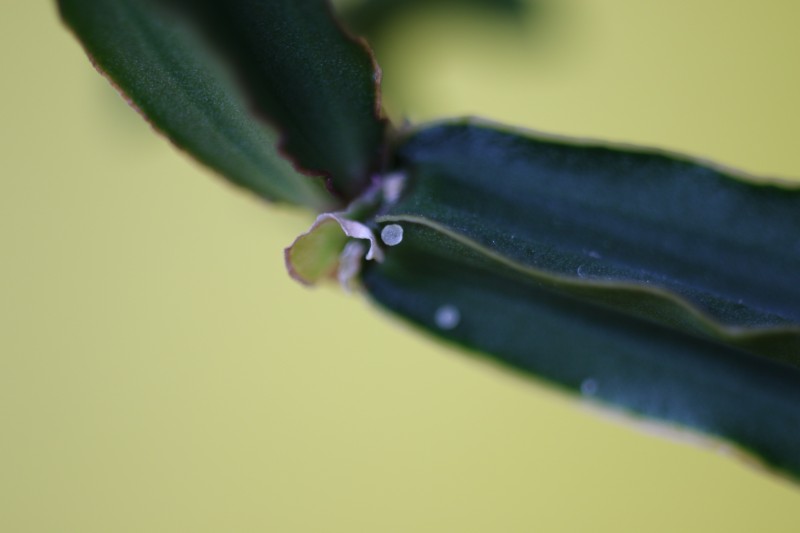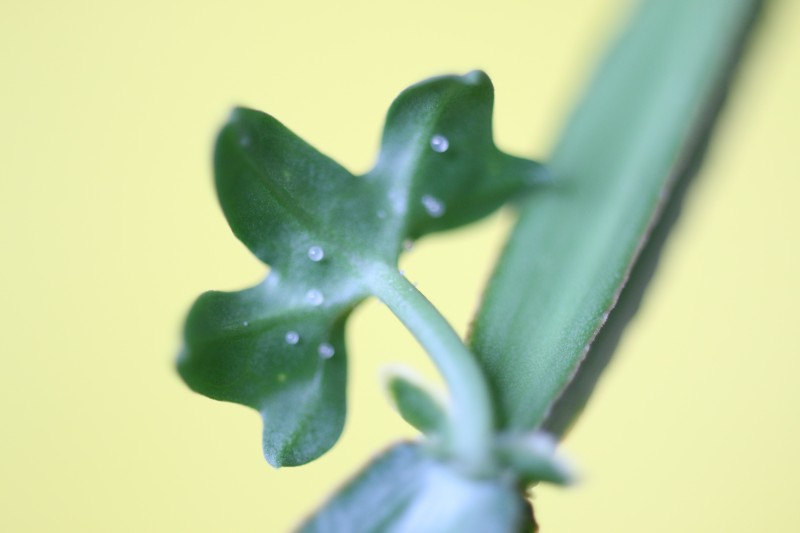 Do you know what they are? At first I thought they were eggs of some pest. After frantically searching on the internet, I am even more confused from the lack of information. My houseplant books were unfortunately no help either. Could it be due to edema? My best guess is that it is dried sap from the plant. Apparently this phenomenon is common in okro (okra) plants.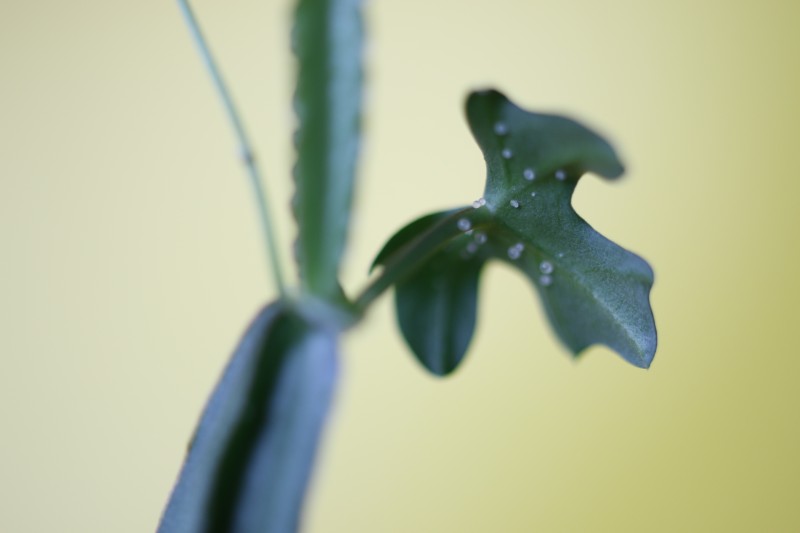 The most interesting thing I find about this plant, is its four- sided angular stems. I love how the whole plant and especially its angular stems looks against the yellow background. What a beauty!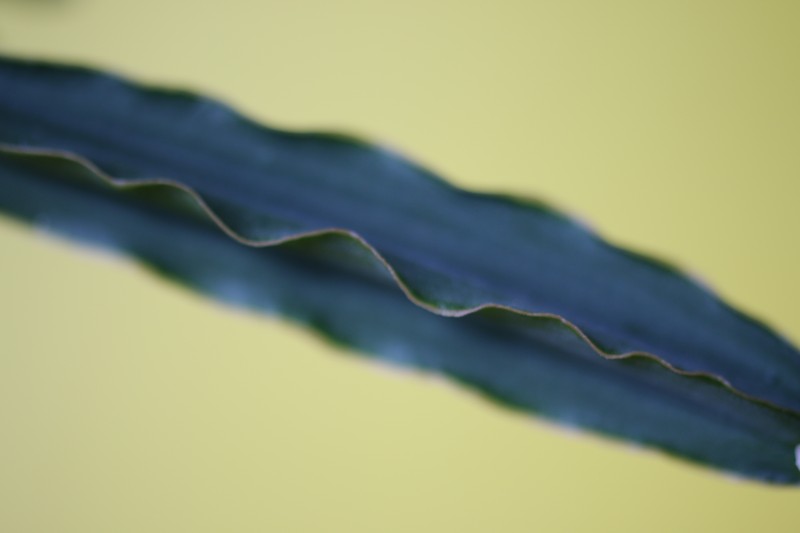 Why don't you head on over to the Urban Jungle Bloggers website for more colourful plant displays?! Until the next green obsession, have a great weekend!
---
Urban Jungle Bloggers is an on-line community of plant-loving bloggers created by Igor of Happy Interior Blog and Judith of Joelix.com. The idea behind this project is to get some green into our homes and blogs! Every month Igor and Judith invite bloggers to share ideas regarding a particular green theme or topic. Visit the Urban Jungle Bloggers blog to learn how you can participate.
Related
Barbara
Hi, I'm Barbara and I'm a little obsessed with house plants. I share my house plant adventures in the hopes of inspiring you to continue to enjoy the greens in your home. And if you have no plants (yet!) I hope this blog inspires you to add some green to your home. So go on! Try it! I think you might quite like it. And who knows? You may end up being … obsessed too.
Related