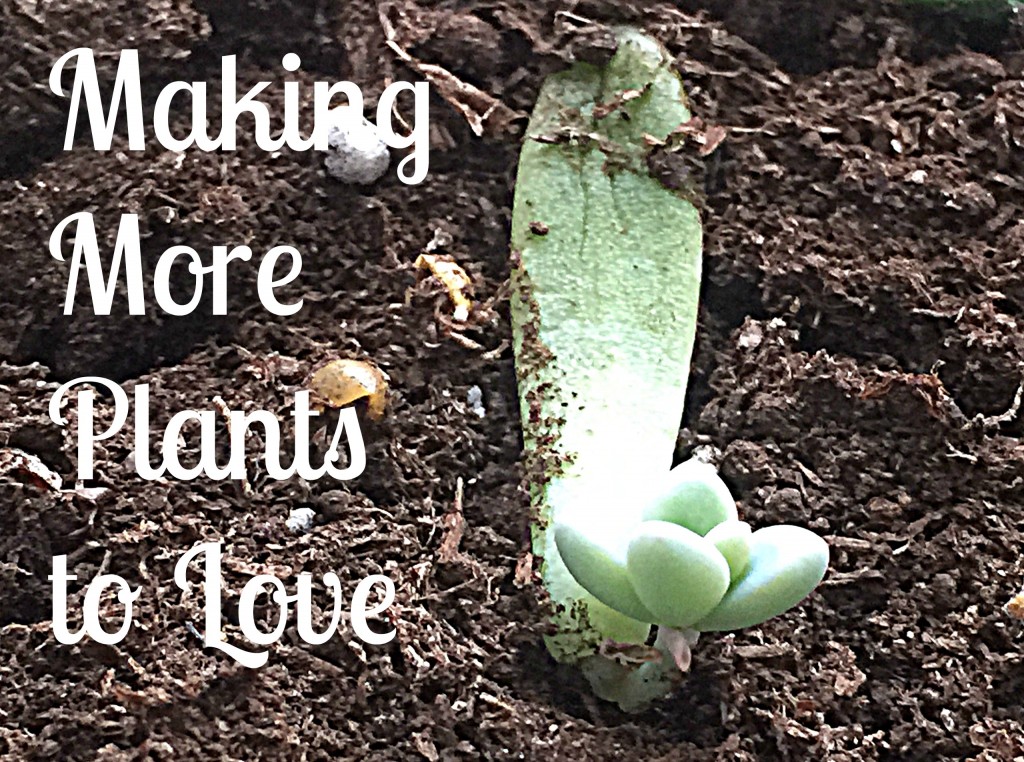 I love succulents and the best thing about them is that most of them are very easy to propagate. I have successfully propagated succulents by leaf cuttings and offsets. My donkey's tail succulent is very fragile and sheds leaves with the littlest touch. I guess that is their way of ensuring they live on. Whenever the leaves fall, I hold on to them till they root and form new leaves. I have been able to make a whole planter out of these fallen leaves and still making more.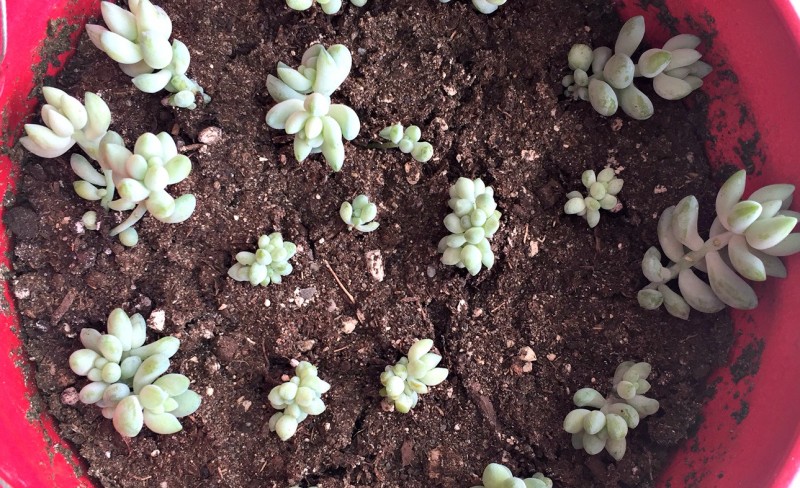 Donkey's tail grown from fallen leaves
I usually place them flat on soil, or on paper towels if I have no toom. They do not really need the soil until they start to form roots. Even then they can form new plants without soil. Once they put out roots, I mist them about once or twice a week.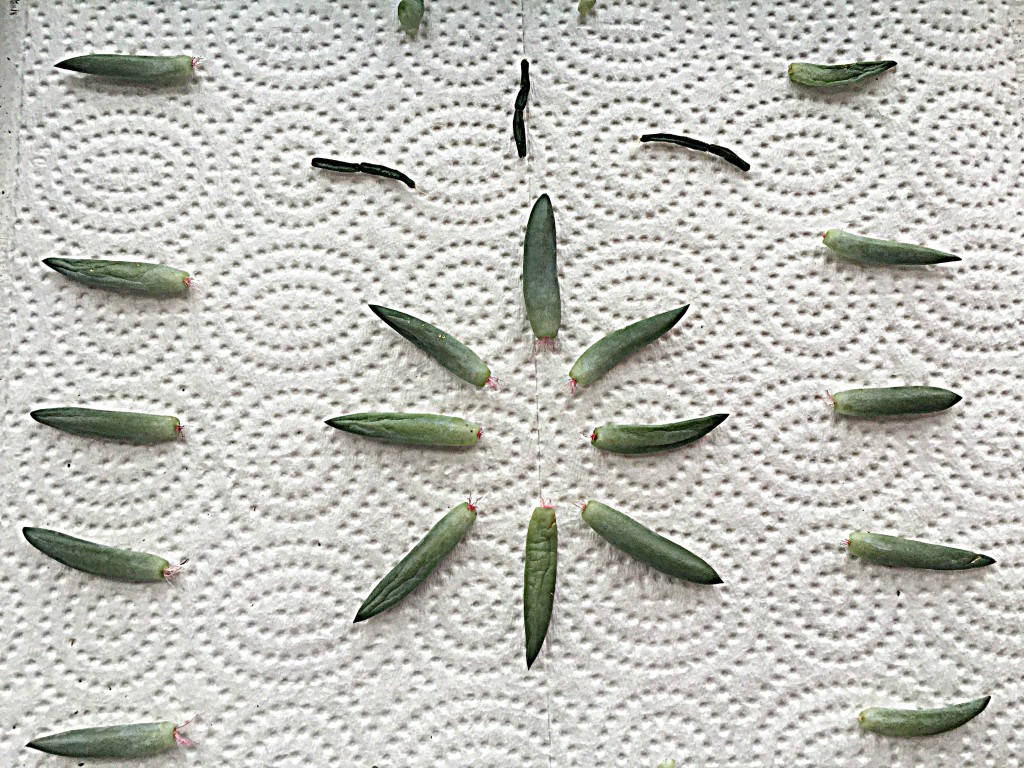 Once they form roots though I place them in a make-shift pot . I make them from grocery store salad containers. When the new plants are grown enough, I detach them from the old, sometimes shrivelled leaf and transplant them to their new permanent home. Since donkey tail is very resistant to being moved (sheds like crazy), I make sure wherever they go after being transplanted is where they will be for life!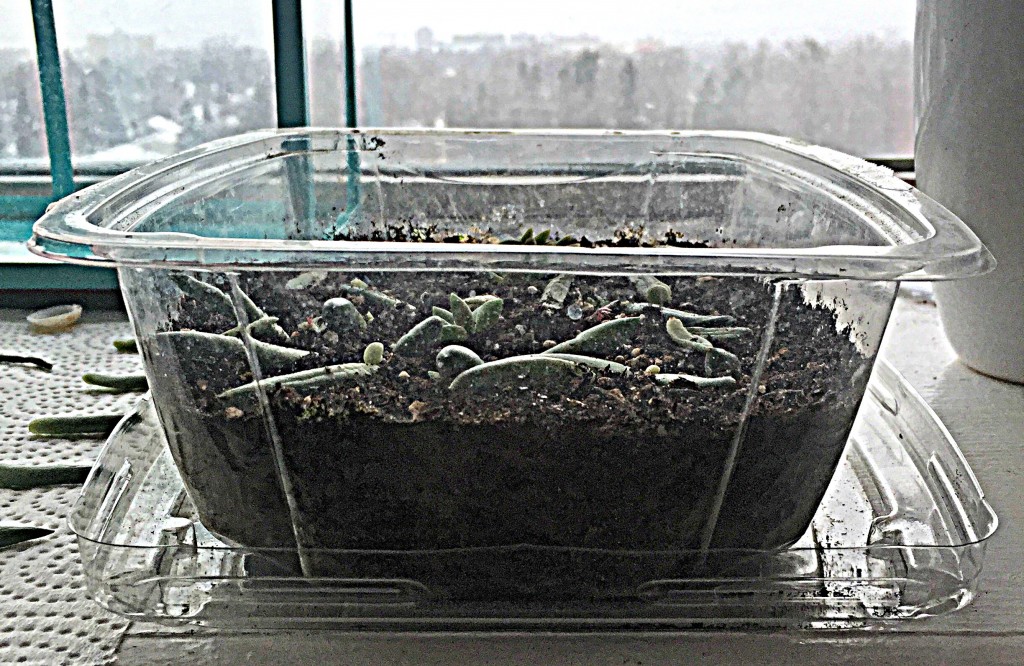 Currently I have a few leaves rooting and a lot more forming baby plants. The growth is much slower in winter than in spring and summer because succulents are typically 'resting' in winter with no active growth.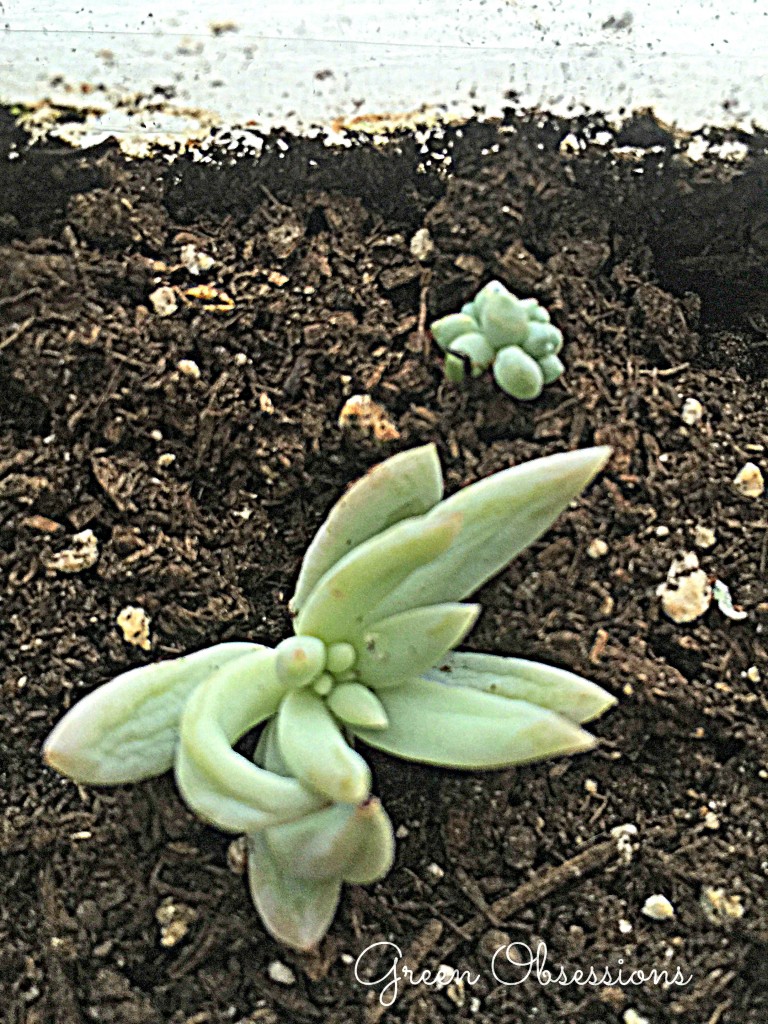 In order to have your leaves put out roots, they have to be removed from the parent plant with care. I gently rotate the leaf until it pulls off on its own. Removing them with a breaking action may result in a bad leaf cutting where part of the leaf remains on the parent plant. If they fell on their own, chances are it was a clean breakaway and you can make a new plant from the leaf.
A bad cutting will not grow roots. All my good cuttings are successful in putting out roots. I have tried rooting hormone on some of the leaf cuttings to compare the success of roots forming versus no rooting hormone and there is no difference that I have personally witnessed. I have heard others say though that they have more luck with using rooting hormone. The choice is yours. I love propagation because you end up with more plants to love or give away. I'll share my experience in propagating by offsets in the next post. Do you have any experience with propagating succulents by leaves?

Related
Barbara
Hi, I'm Barbara and I'm a little obsessed with house plants. I share my house plant adventures in the hopes of inspiring you to continue to enjoy the greens in your home. And if you have no plants (yet!) I hope this blog inspires you to add some green to your home. So go on! Try it! I think you might quite like it. And who knows? You may end up being … obsessed too.
Related