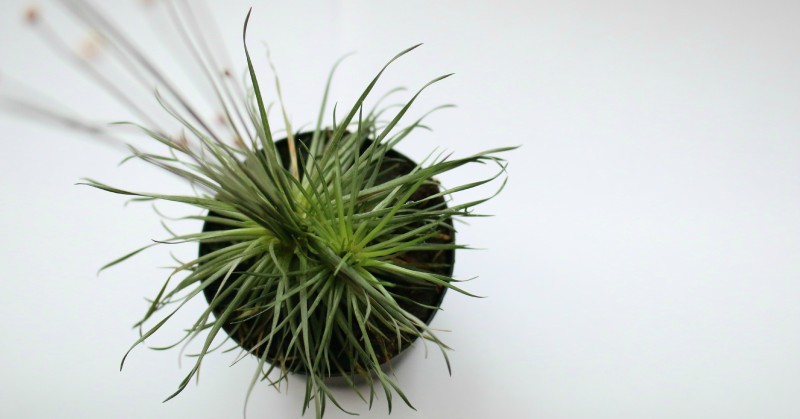 I hate to play favourites, but it is so hard not to when you have a plant like this (Please don't tell my other plants). I can hardly pass up a rare plant when the price is right. That is why when I laid my eyes on this plant that looked liked it would be on the set of Star Trek, I couldn't help bringing it home with me. Syngonanthus chyrsanthus aka Mikado, looks out of this world with its golden flower buds and long thin flower stalks. Interesting fact: There are only 2 companies in the whole world that have selling rights to these plants.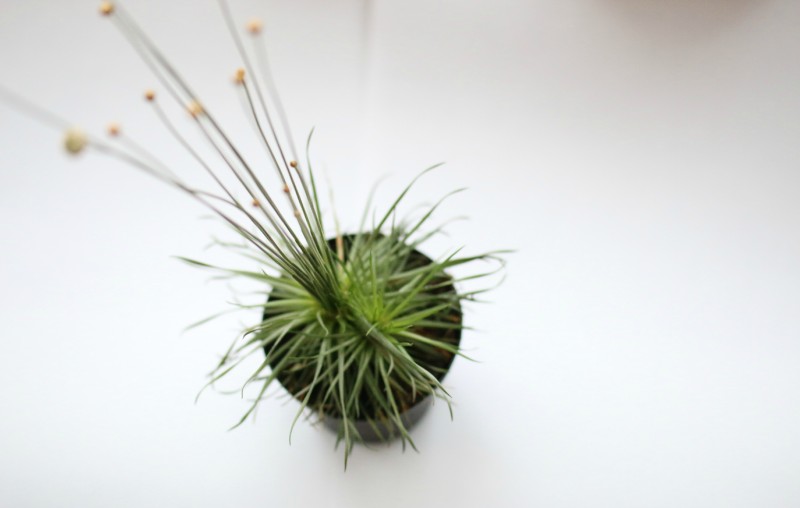 Mikado, a native plant of Brazil is found naturally growing in swamps. They grow well in warm tropical temperatures which makes them great as indoor plants. One thing they love though is humidity… lots of it. It is best to keep the humidity level between 60-70% which may be more than you could provide indoors. You can increase the humidity around the plant by placing it on a tray filled with water and pebbles, or grouping plants together. Better yet, you could place soaked moss between the container it is in and a decorative pot. You could also keep them in a bathroom or kitchen as they tend to be humid than most rooms in the rest of the house.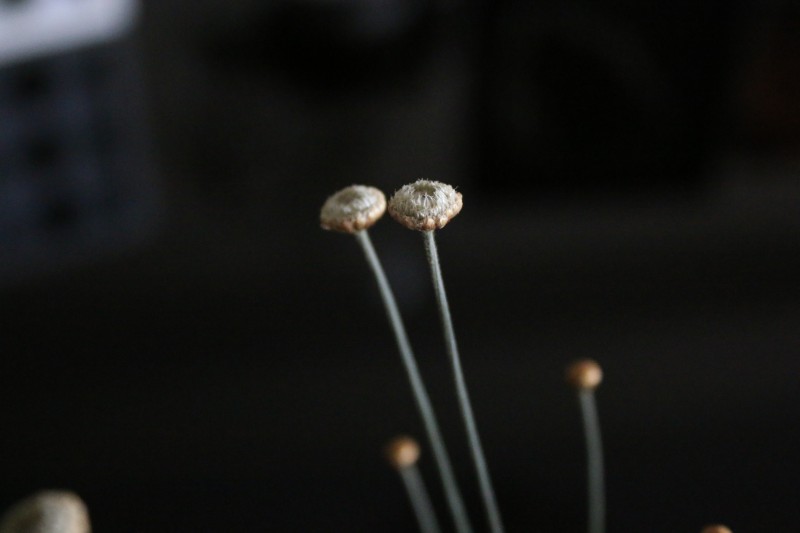 I haven't done so yet, but I plan to set mine up as I did  Benji, my fly trap, that is, placing it on wet pebbles in a tall glass vase. This way the evaporating water can keep the environment around the plant humid. The plant has to be kept moist at all times as drier conditions will cause the plant to wilt. It is has to be a fine balance of moisture to prevent fungal growth.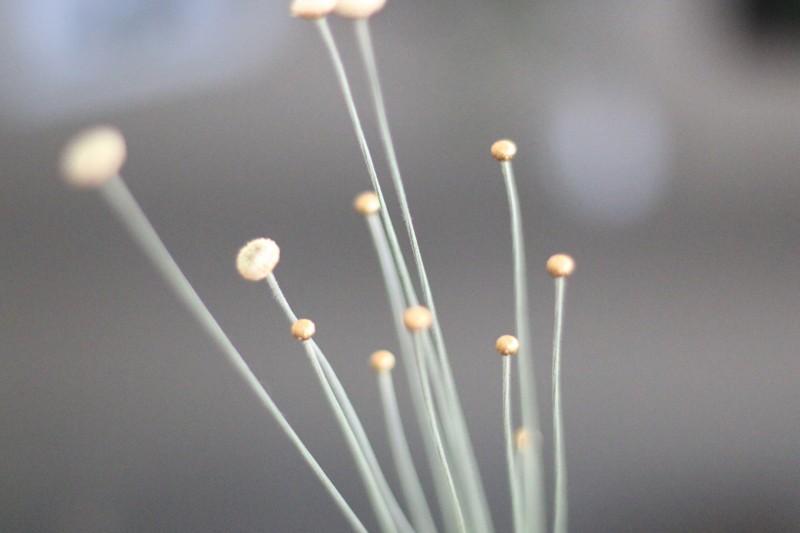 Mikado prefer acidic soil that is airy enough but can also hold on to moisture. According to Anthura (one of the companies that own the patent), it is best to water the plant from the bottom of the pot rather than from above. If you wish to add fertilizer, you should water from the bottom, otherwise you can water from the top with fertiliser-free clean water. They prefer bright but indirect sunlight. This I can provide in the spring and summer time in my home. Come winter, I will have to substitute the right amount of light with some artificial lighting,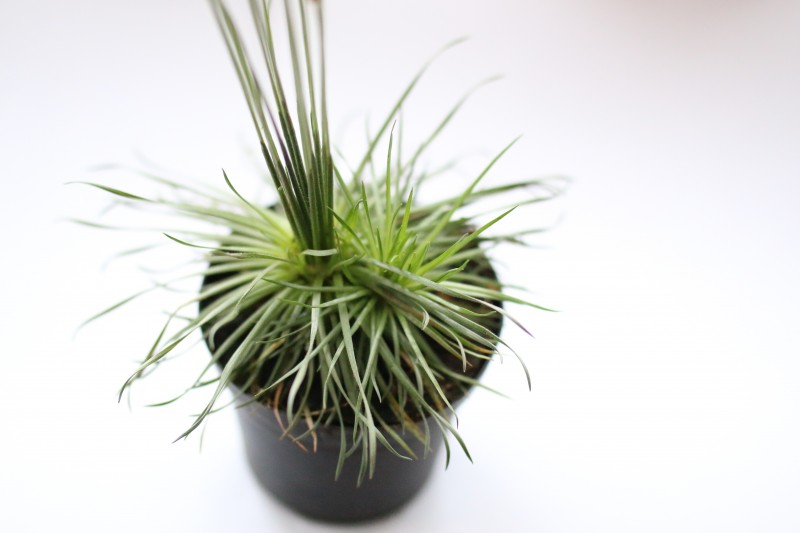 Mikado does not grow very big so 4 inch pots are ideal. The plant is shaped like a rosette, and to me looks like an airplant. The flower stalks shoot out from the center of the rosette. The buds are a beautiful golden colour which at first I thought could not be real. They look like giant pins and oh did I mention how beautiful they are? The buds open up to reveal beautiful fluffy button-like flowers.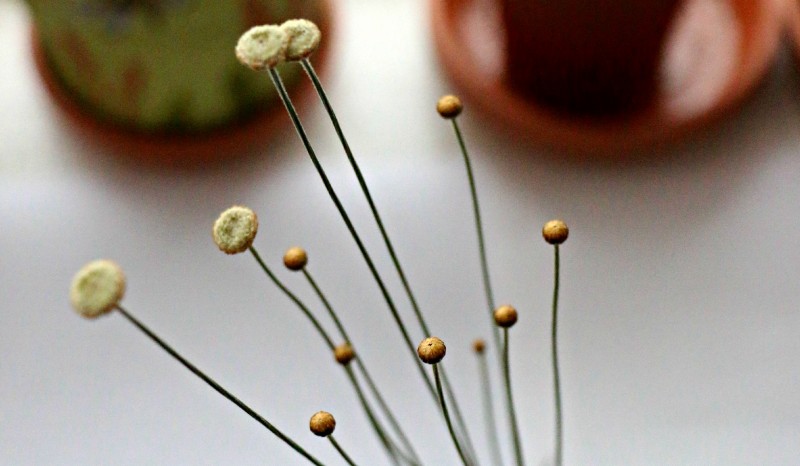 Mikado, unfortunately is susceptible to pests such as aphids and fungus. Mikado is such a rare specimen and hard to find. If you are a plant collector of all things weird, rare, or unique, this is the plant for you. If you have a Mikado, please share pictures and/or care tips below.

Related
Barbara
Hi, I'm Barbara and I'm a little obsessed with house plants. I share my house plant adventures in the hopes of inspiring you to continue to enjoy the greens in your home. And if you have no plants (yet!) I hope this blog inspires you to add some green to your home. So go on! Try it! I think you might quite like it. And who knows? You may end up being … obsessed too.
Related