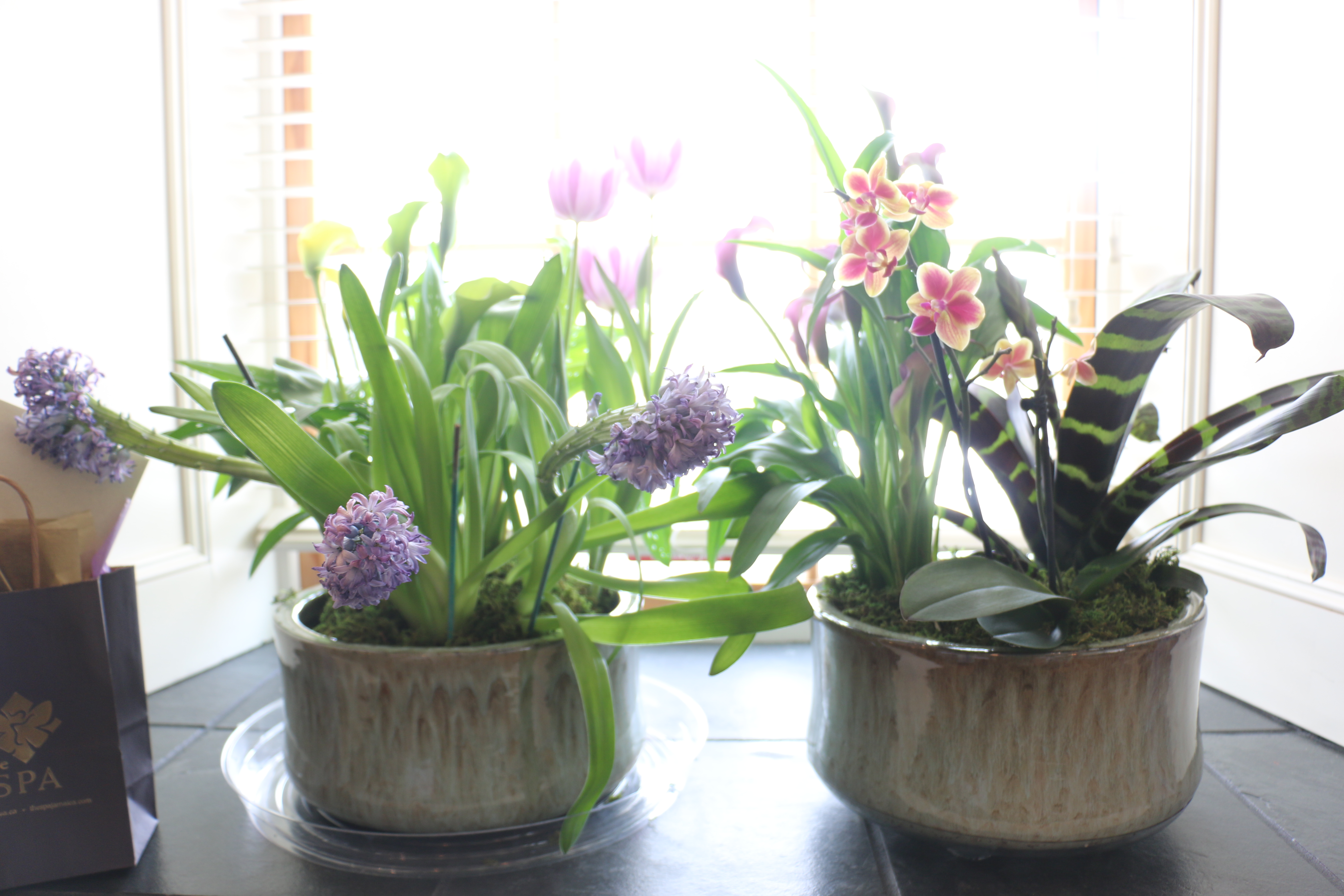 Its been a busy few weeks and I honestly can't believe my baby is 6 weeks old already. A couple of weeks ago though, I decided I needed some pampering. So I booked a massage at a spa in my neighborhood I had never visited (still discovering new places in my neighborhood although we've been here for 2 years). It's called the Spa Day Retreat in Kanata.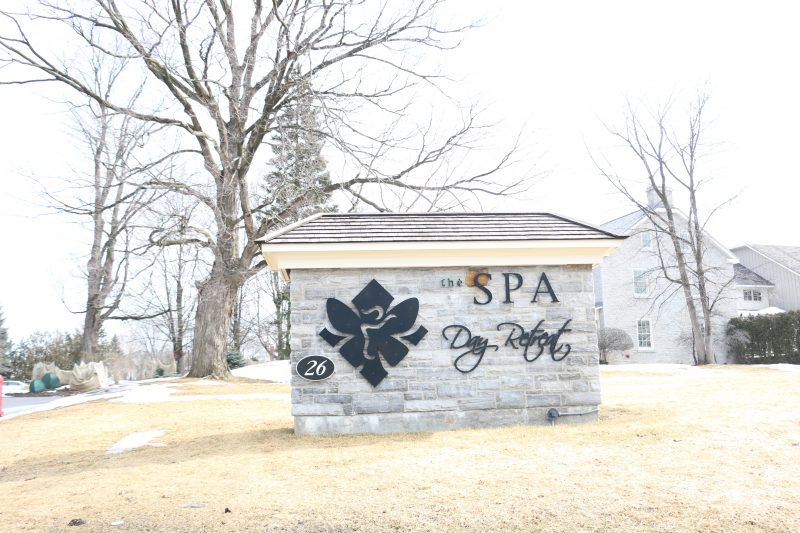 They also offer other services such as hair design and aesthetic treatments (i.e. foot and hand care) and bridal services. Well, you can guess why I'm blogging about this place. Their plants!!! I haven't been to a lot of spas but the few I've been to are either sterile or have one or two artificial plants. So you can imagine my surprise when I found this place to be flooded with plants. And yes, the relaxation massage was great.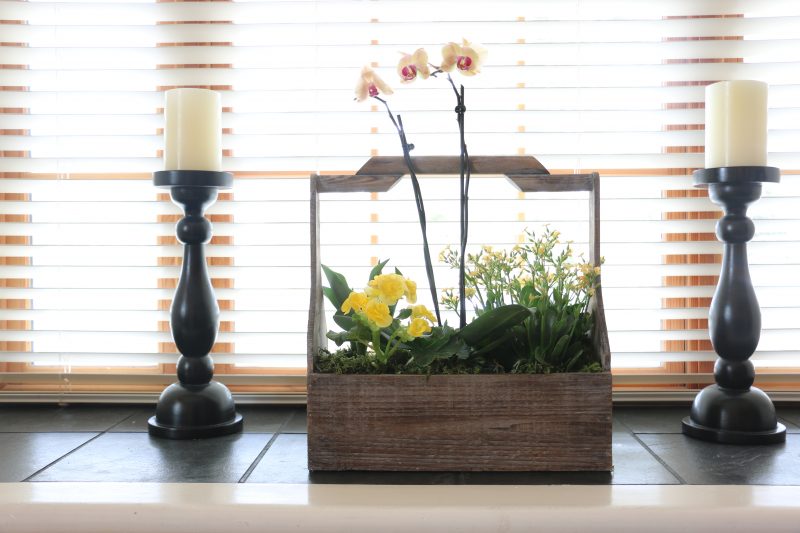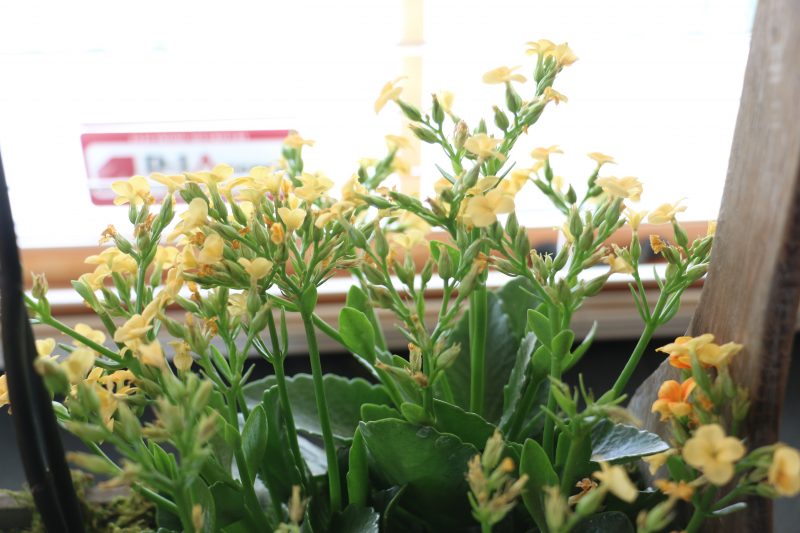 I enjoyed the massage and atmosphere so much that, I booked a massage for my mum (who is here visiting and helping with baby Zane) for the following week. I mentioned the plants to my mum and she actually thought some of them were artificial. Like these arrangements below. I can assure you they were not.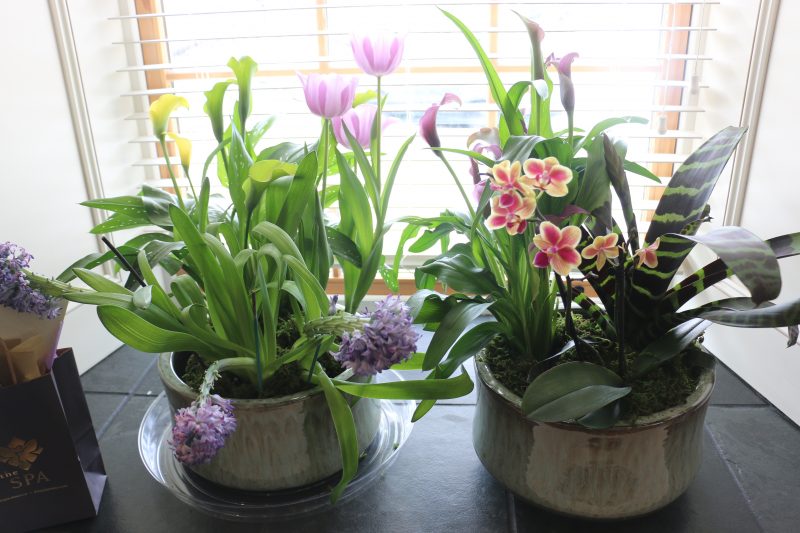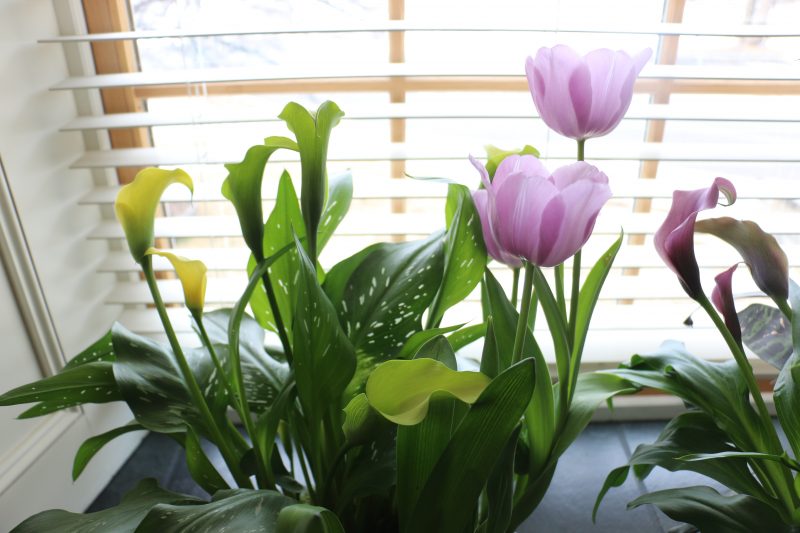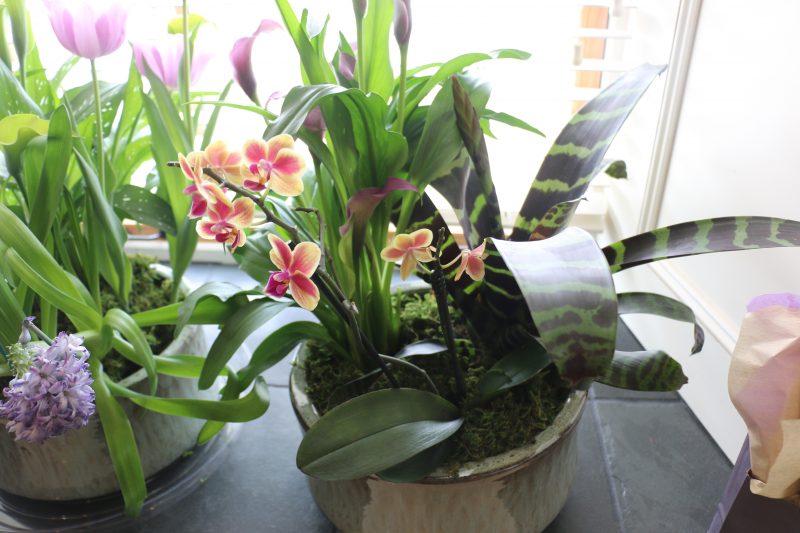 The plants on display included orchids, ferns, kalanchoe, tulips, hyacinths, calla lillies, bromeliads and ficus. You know me, I had to ask if I could share a few of their plants on the blog.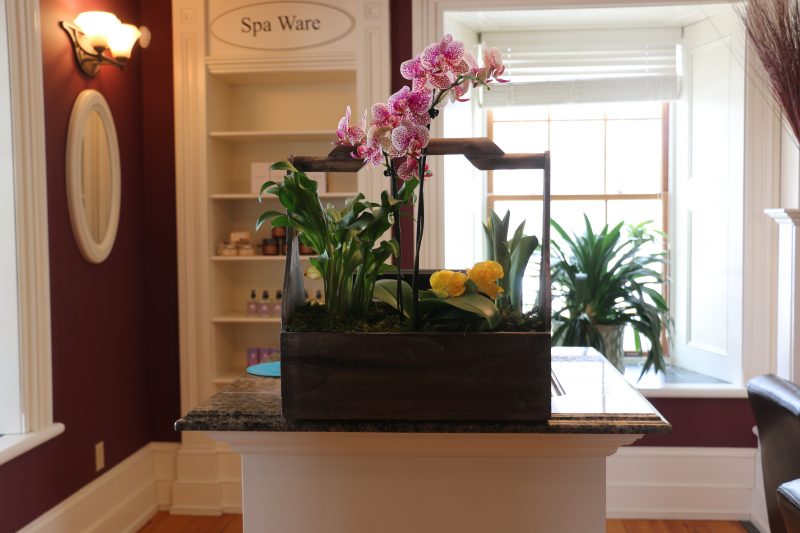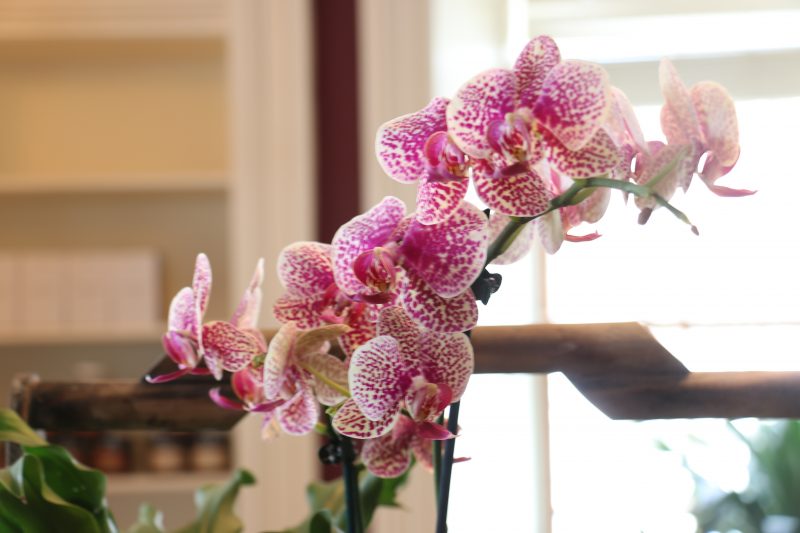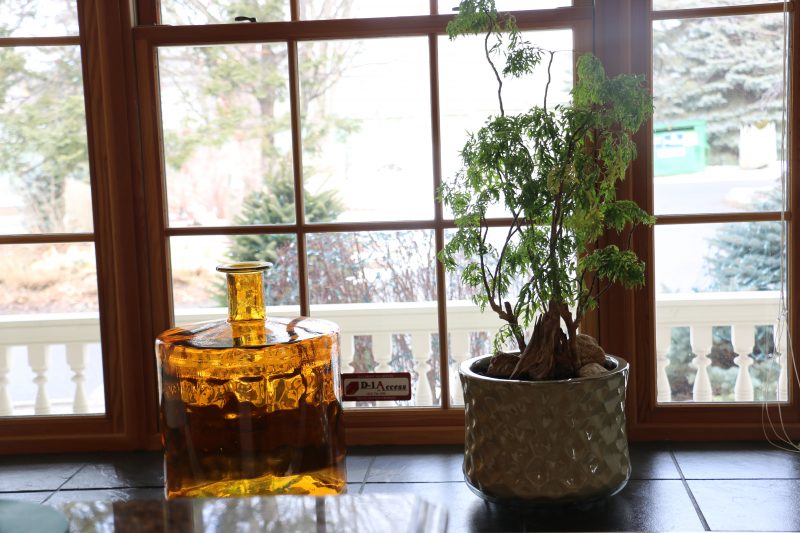 I could not ID the plant above. If anyone has an idea please leave a comment below.
Although spring is officially here, it is still very cold outside and the snow is slowly beginning to melt. Hence being surrounded by beautiful tropical plants was a welcome. I truly love how plants bring any space to life and at the same time gives off a calming effect.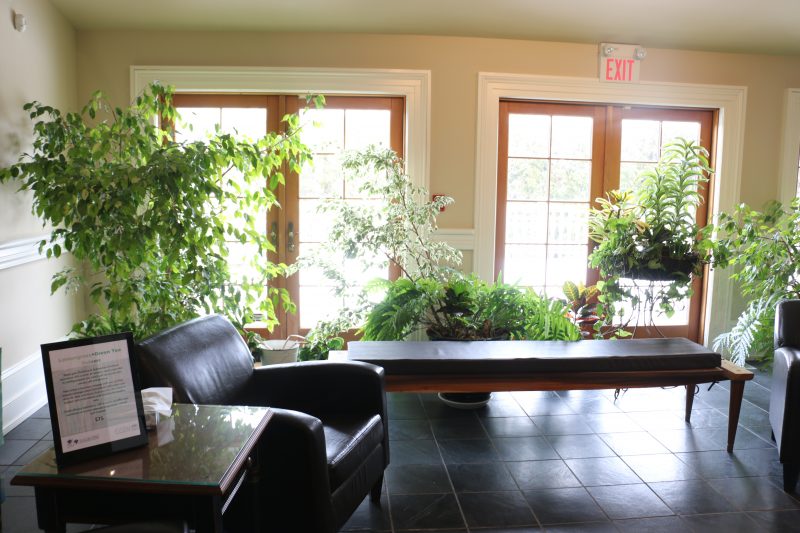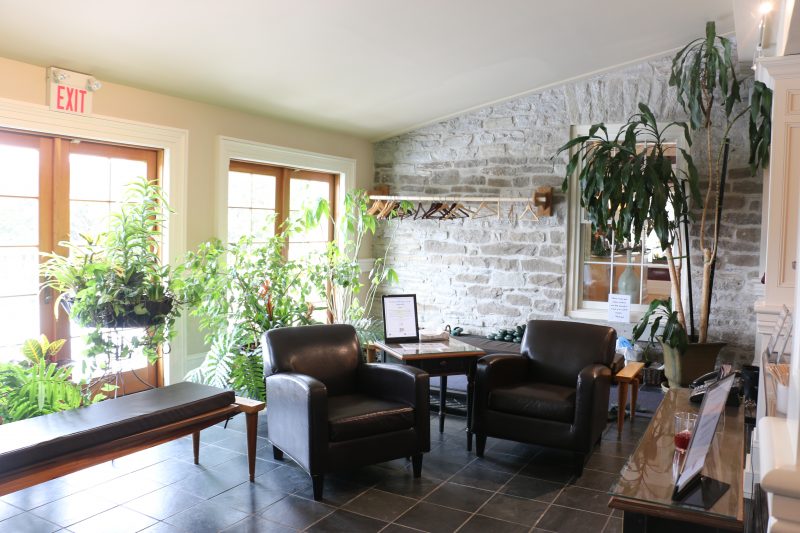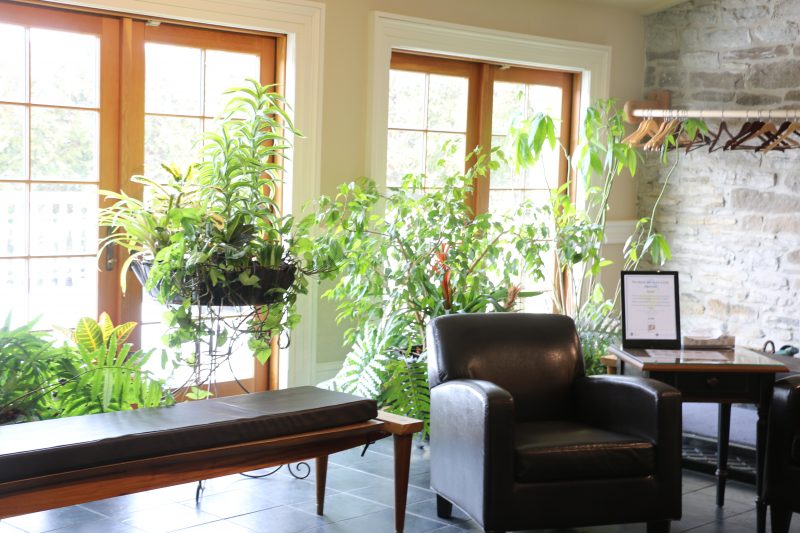 I love the variegation of these different ficus trees.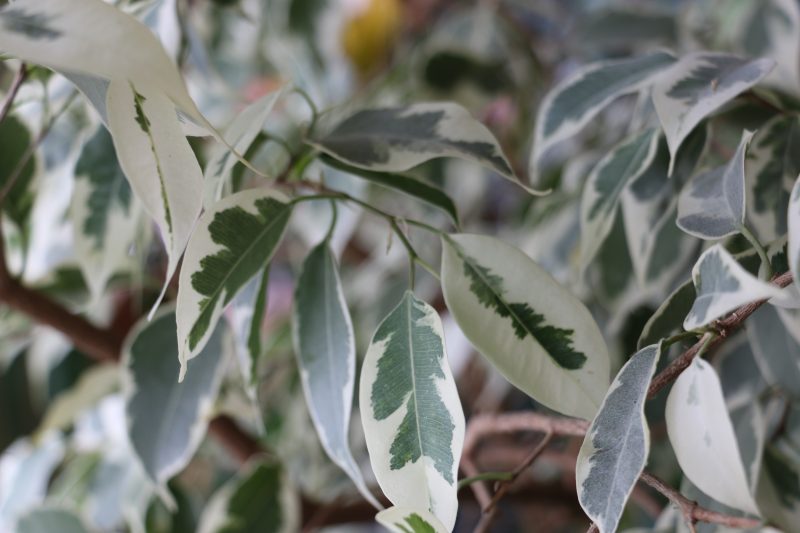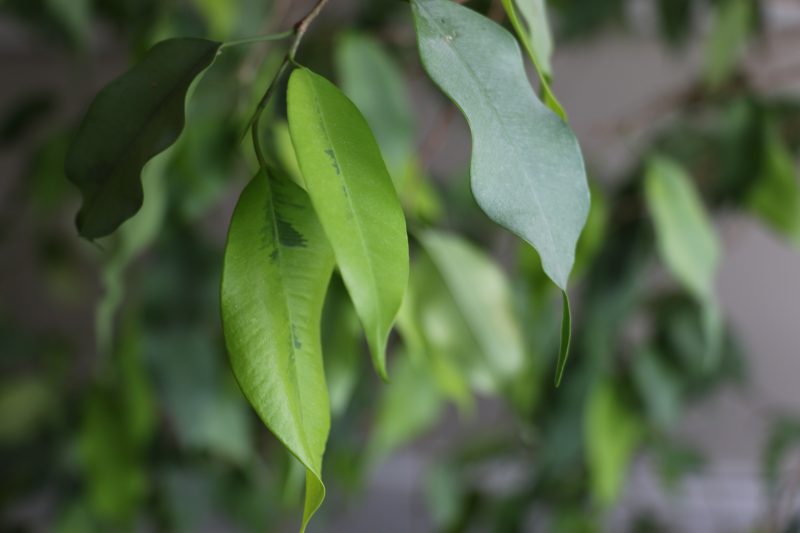 The arrangement below was one of my favorites. Knowing how difficult it is for me to keep maidenhair fern alive, I was very impressed.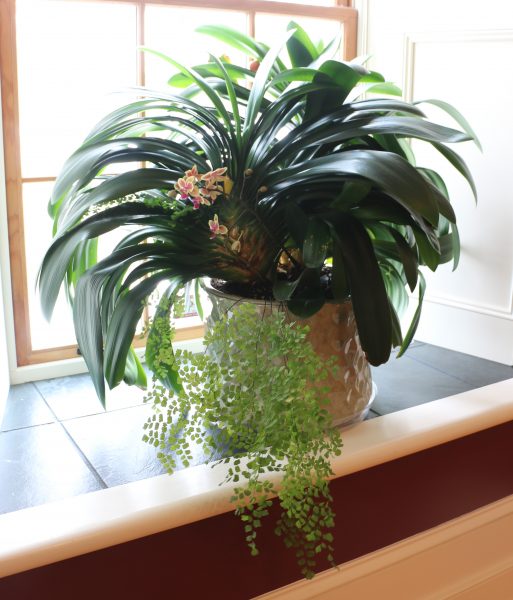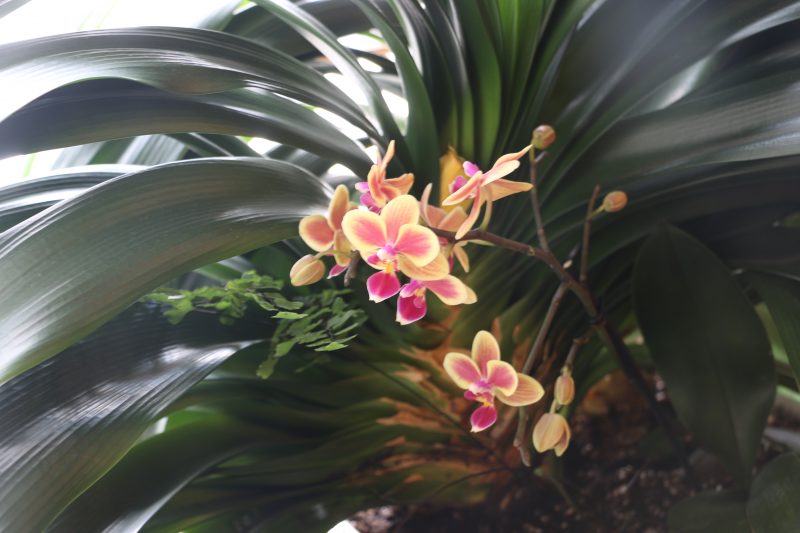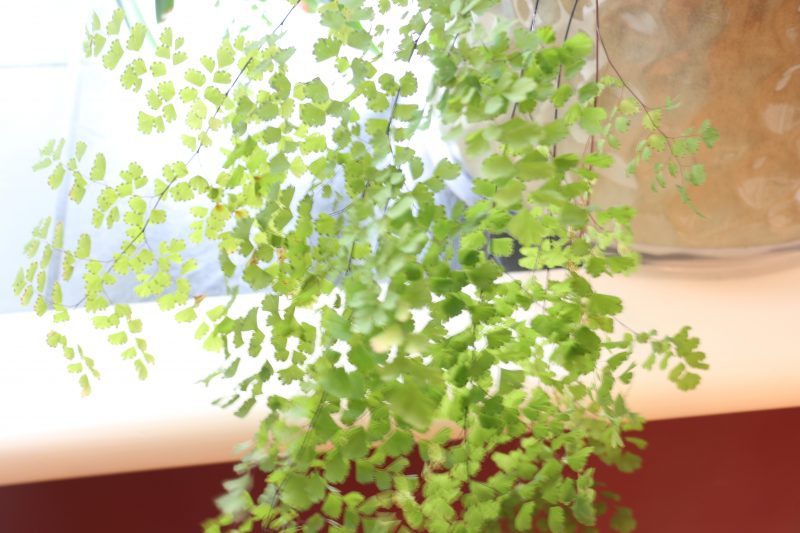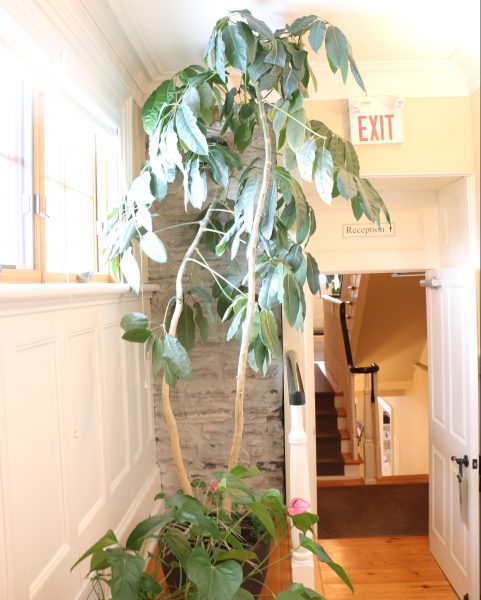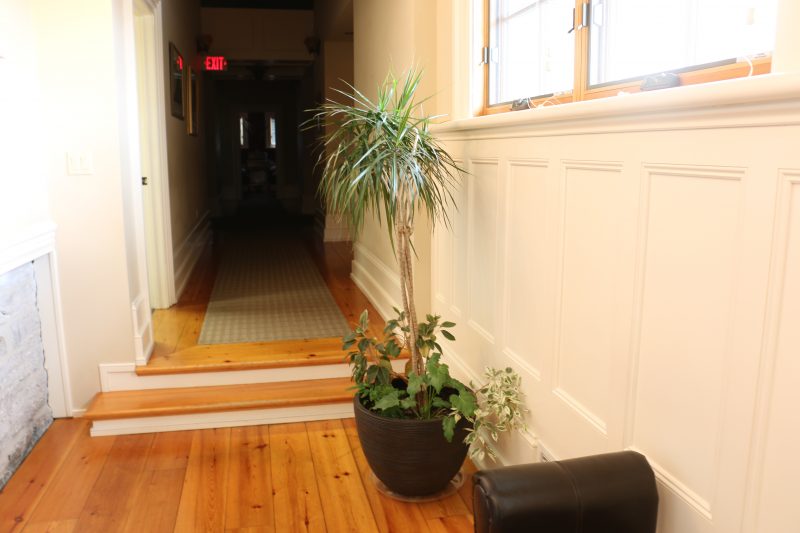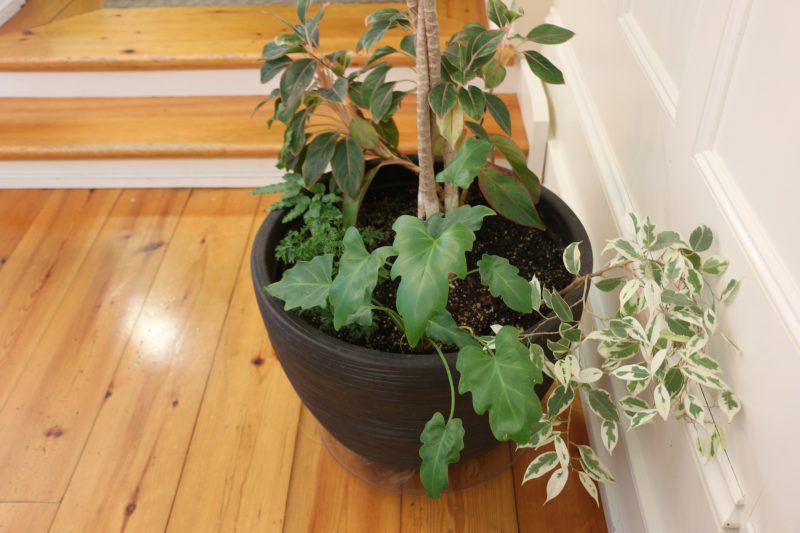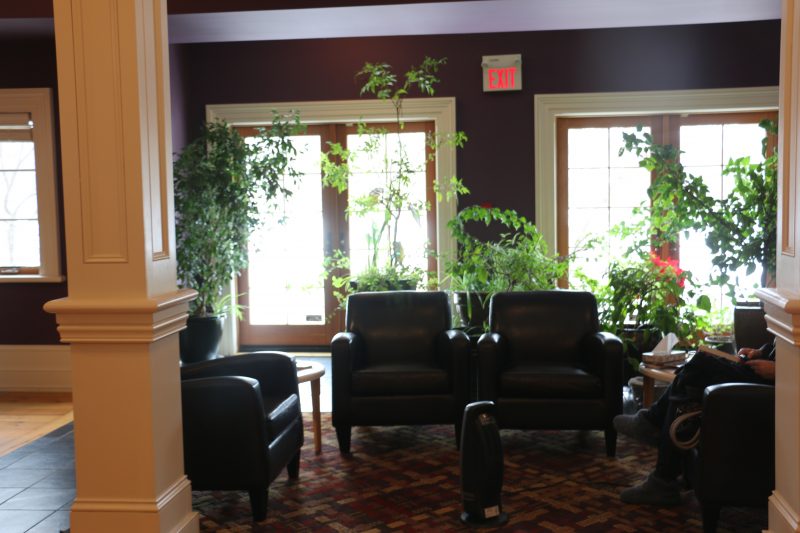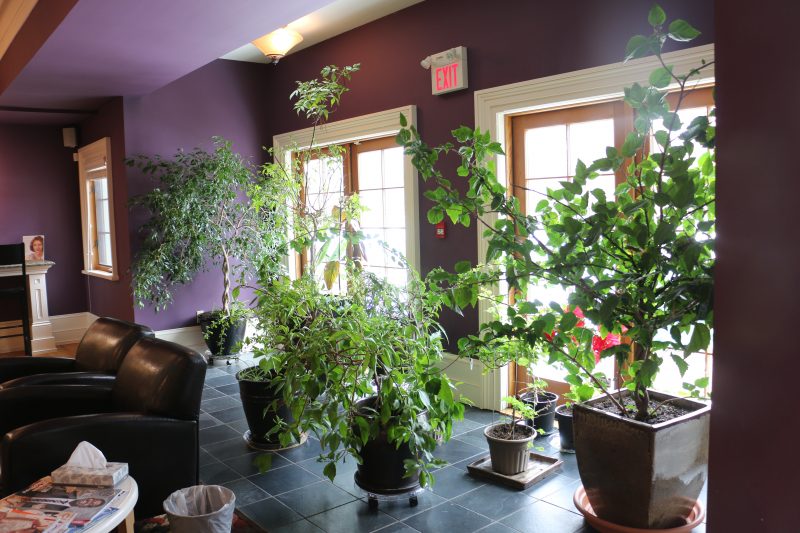 Inside was warm and cozy. Outside, not so much, but a beautiful space nonetheless. I love it when I find a tropical oasis in the city, knowing no matter what the weather is outside, those locations will never disappoint.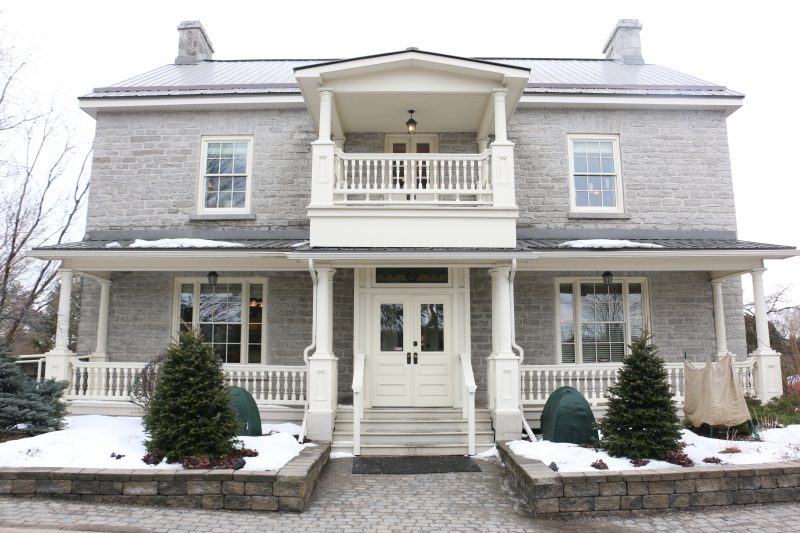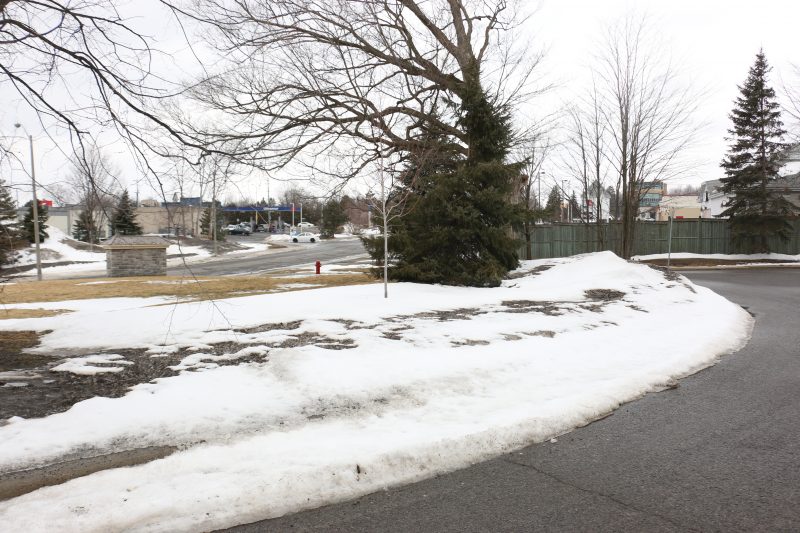 Thank you to The Spa Day Retreat for allowing me to take photos. If you are ever in Ottawa and need some R and R, make sure to visit.
26 Castlefrank Road,  Kanata, Ontario K2L 4B4

Related
Barbara
Hi, I'm Barbara and I'm a little obsessed with house plants. I share my house plant adventures in the hopes of inspiring you to continue to enjoy the greens in your home. And if you have no plants (yet!) I hope this blog inspires you to add some green to your home. So go on! Try it! I think you might quite like it. And who knows? You may end up being … obsessed too.
Related