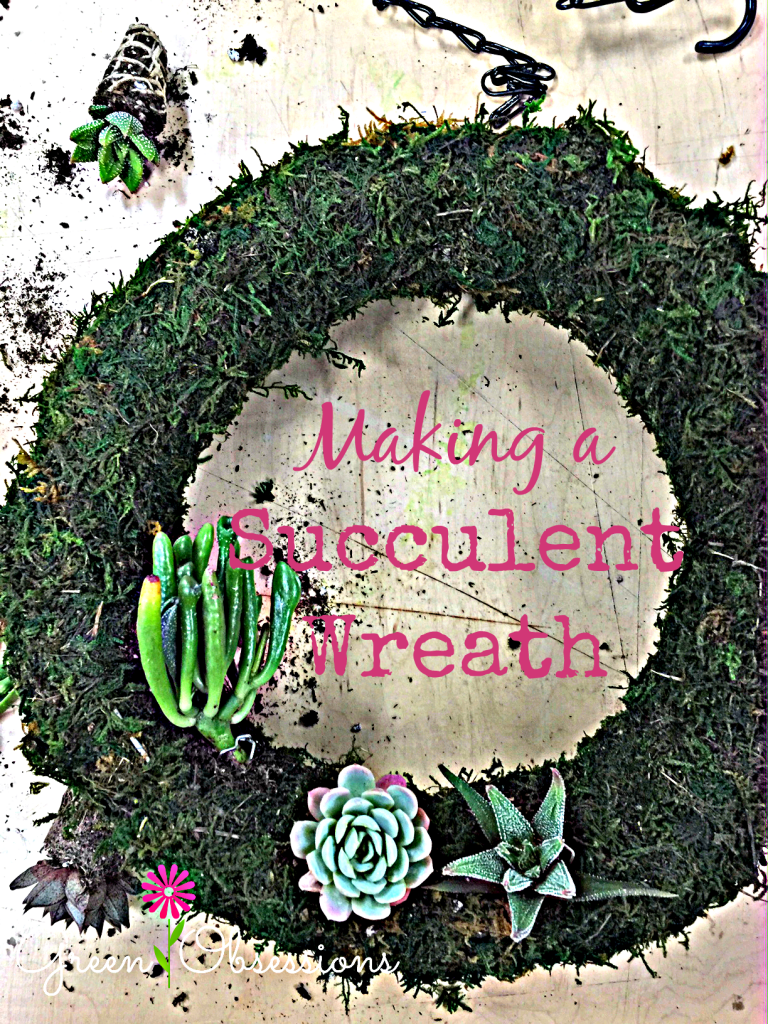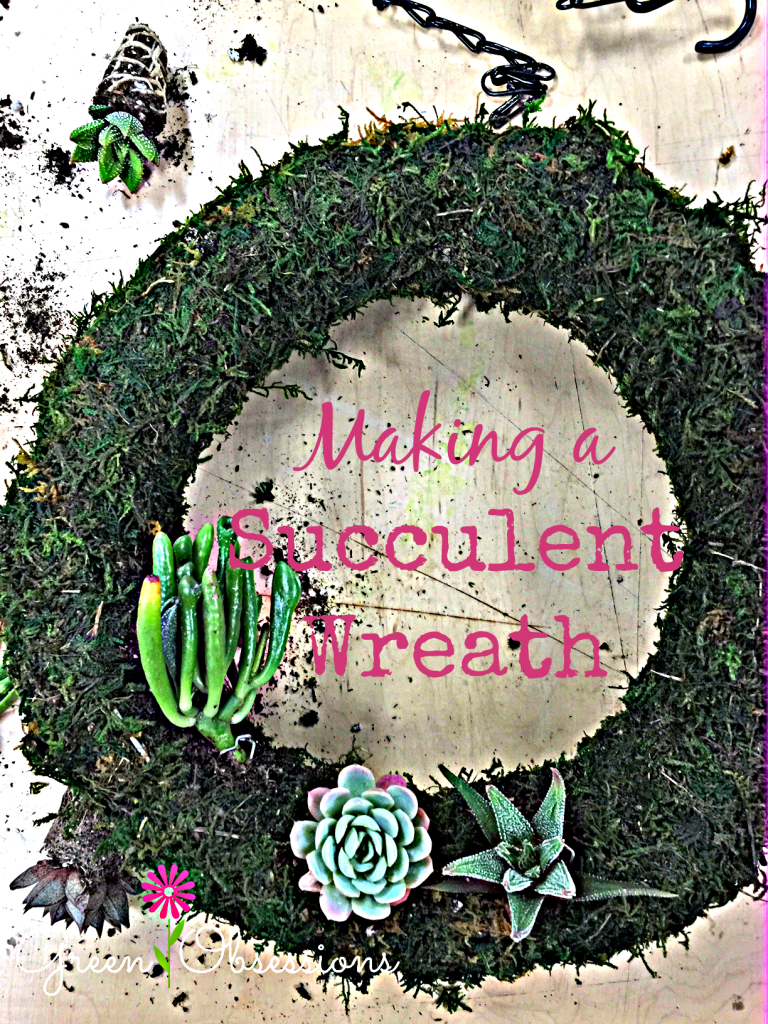 Yeaaa, a succulent wreath workshop in Ottawa… Just in time for Christmas!  Ever since I saw succulent wreaths, I've wanted to make one of my own. So, I was extremely excited to find out there was going to be a succulent wreath workshop right here in Ottawa.The workshop was offered by Crown Flora Studio, based in Toronto.
Making my succulent wreath was actually easier than I thought. A big part of it was because we used already-made wreath frames provided by crown flora studio and all we had to do was poke holes in the wreaths and stick in the succulents. There are several tutorials on line on how to make the frame if you prefer that over buying an already made one.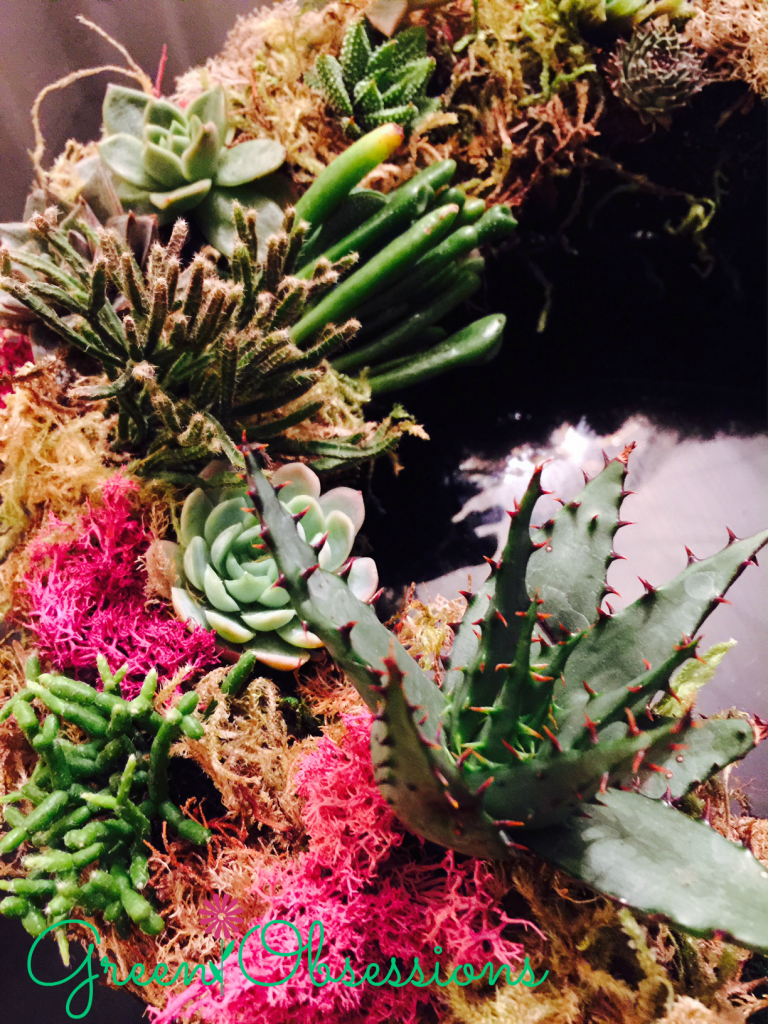 The wreath we used at the workshop appeared to made with sphagnum moss and covered with preserved moss. I haven't found anywhere else you can buy sphagnum wreaths like this here in the city of Ottawa. But I believe you can however order from Crown Flora Studio by either giving them a call or making a request through email (couldn't find how to order the wreaths straight from their website).
What You Need
Assorted Succulents
Sphagnum wreath
A dowel or scissors or something you can use to poke holes in your wreath
Floral Pins (they look like this)
Optional: Decorative moss (preserved reindeer moss in different colours – Chartreuse, red, deep green etc), twigs, bark or anything you can decorate your wreath with.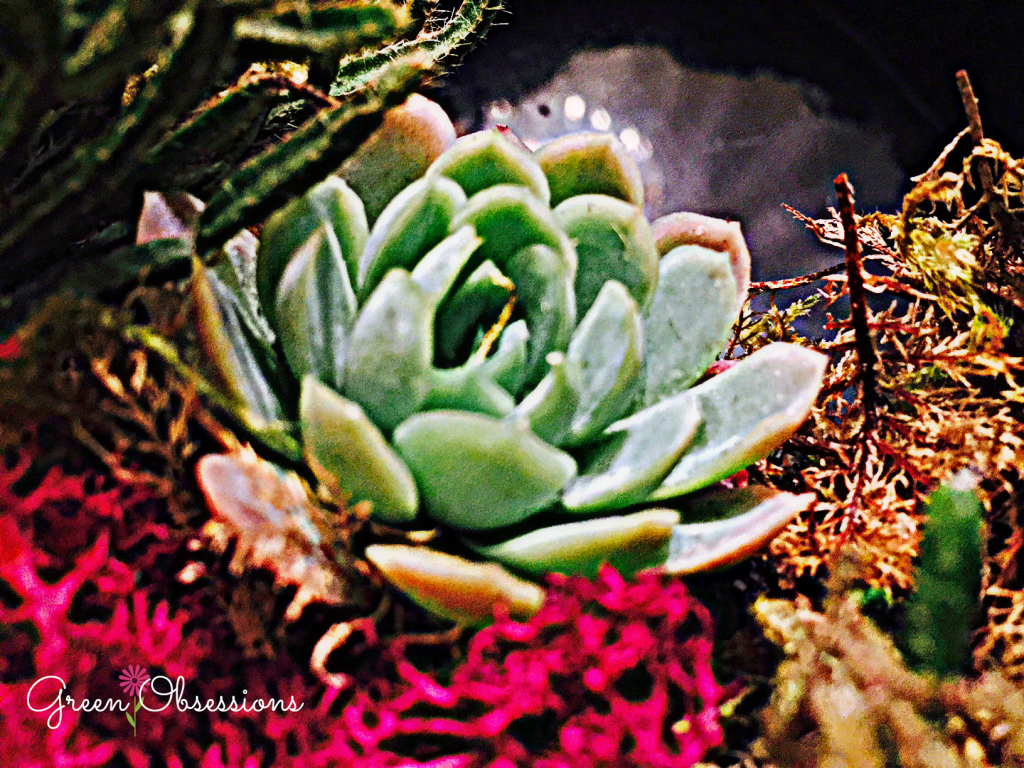 OK, Now Let's Get Started
1. Soak the wreath first, because it makes it easier to work with and it provides hydration for the succulents as well. The wreath we used at the workshop was pre-soaked for us.
2. Picture how you want the wreath to look like. Do you want the succulents all one side or all around the wreath? Placing the succulents where you would want them before adding them in might be helpful.
3. Start by poking a hole with a dowel or scissors in the wreath for the succulents. Try not to poke the holes all the way through to the other side of the wreath. You can shake the soil of the root ball to make them easier to fit into the holes. You may have to poke your finger in the hole once it's made to open it enough for the succulent roots to fit. Secure them with floral pins as you go by placing the pins near the base of the plant. Securing them this way makes it so you can hang it up on your wall right away without waiting for the roots to establish themselves in the wreath.
4. Decorate with whatever else you want on your wreath- twigs, preserved moss etc.
And Voila!! You have your succulent wreath. Let the wreath dry out before hanging.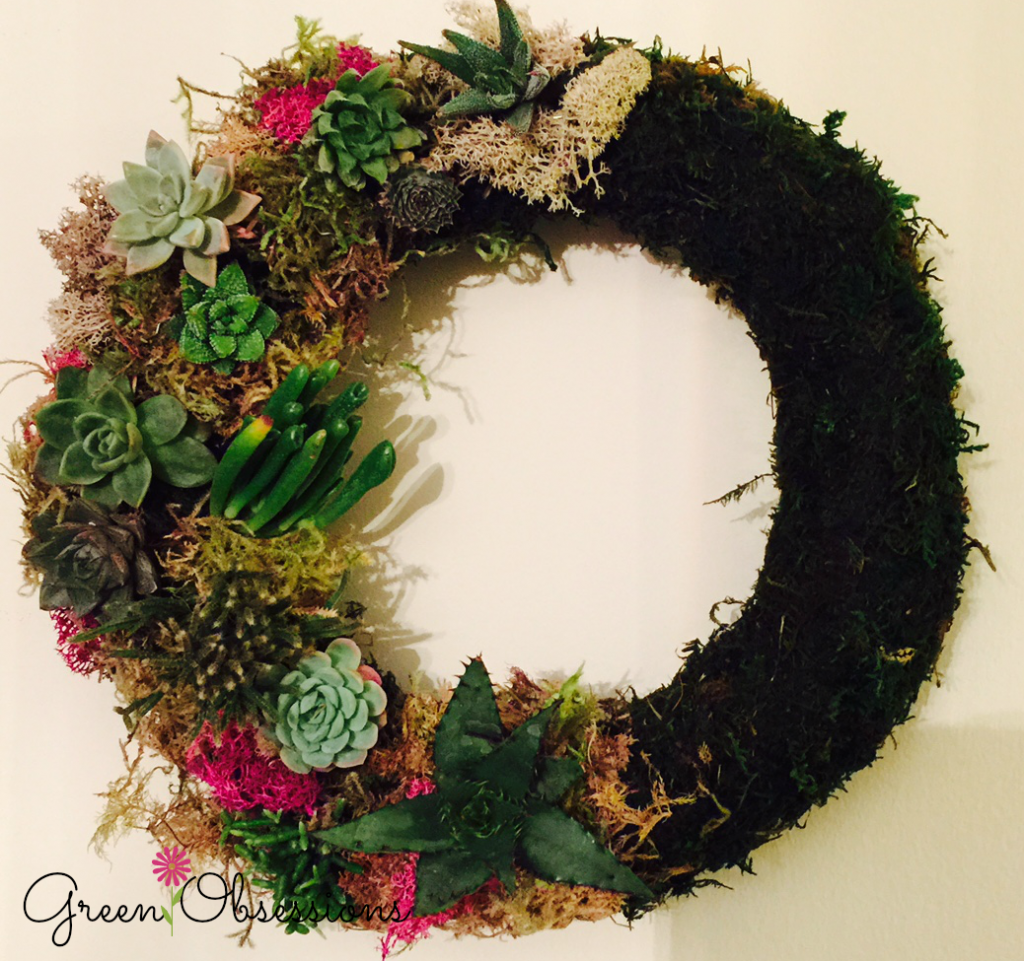 Note that this succulent wreath was made with whole plants, not succulent cuttings (which has no roots).
You can water the wreath by either using a mister and spraying ample water right at the base of the plants to make sure the roots get a good soak or you can soak the whole wreath in a sink for about 5 minutes in water (preferred method). How often you do this will depend on how long it takes for the wreath to dry out. it's been three weeks since I made my succulent wreath and it is still alive and well. I just water by soaking it once a week. Remember too much water can cause root rot and so if in doubt, it's better to underwater than over-water. Place the wreath where there is bright light as succulents love this.
There is a great post by Cassidy of Succulents and Sunshine on how to care for succulent wreaths and what to do when they become overgrown.
This slideshow requires JavaScript.
I am definitely going to make these again. They make great gifts for any occasion. Thanks Adam and Davis of Crown Flora Studio. Do come again!
If you have helpful tips on making succulent wreaths or how to care for them please leave a comment below.
Till next time!
Related
Barbara
Hi, I'm Barbara and I'm a little obsessed with house plants. I share my house plant adventures in the hopes of inspiring you to continue to enjoy the greens in your home. And if you have no plants (yet!) I hope this blog inspires you to add some green to your home. So go on! Try it! I think you might quite like it. And who knows? You may end up being … obsessed too.
Related