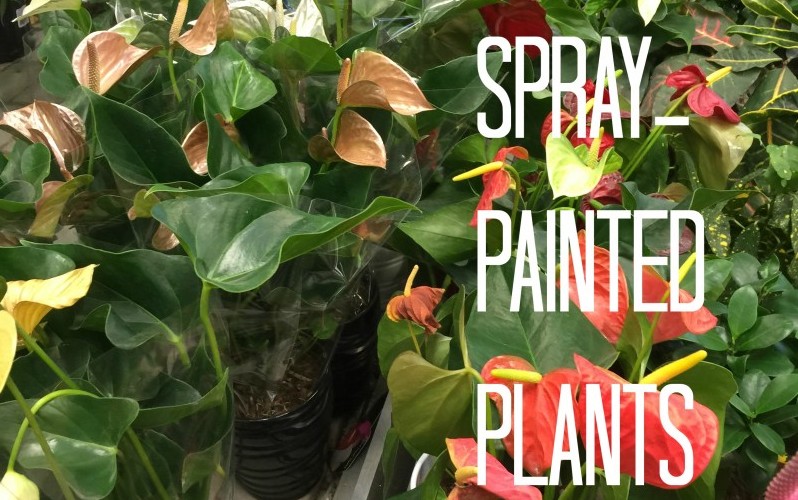 I saw this sad-looking painted succulent at my favourite garden store.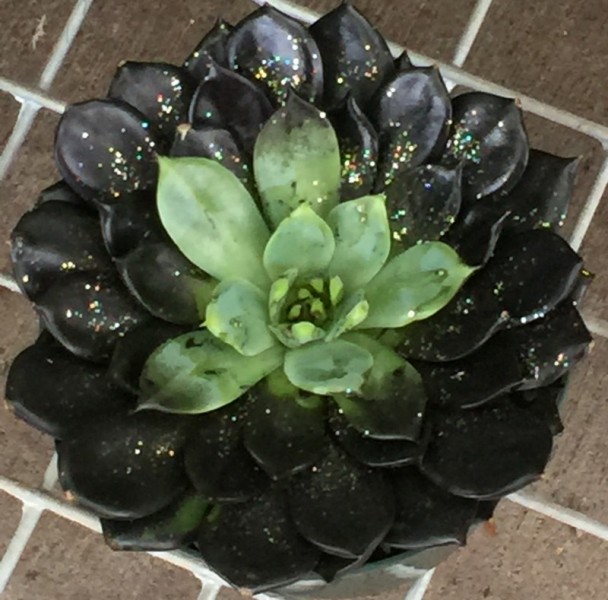 I don't see how this is an improvement on the original colour. I mean black…with glitter! Who does that?! Who would buy this really? I assume that is why this was done – for sales right? All sides of the leaves were painted, top and bottom. At least they left a few leaves intact so the poor plant can undergo photosynthesis.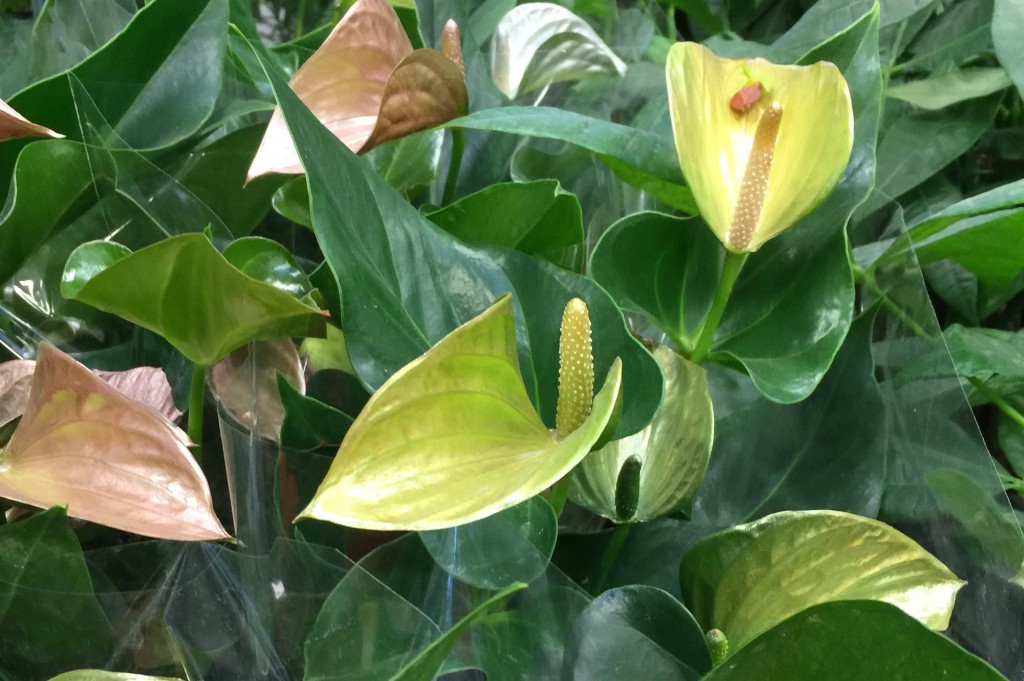 I saw these spray-painted Anthuriums in another store. I don't know much about Anthuriums, but I do know they come in a few colours. However, I'm pretty sure these colours aren't au naturel. I must admit they were eye-catching and the paint job looks better than the succulent above.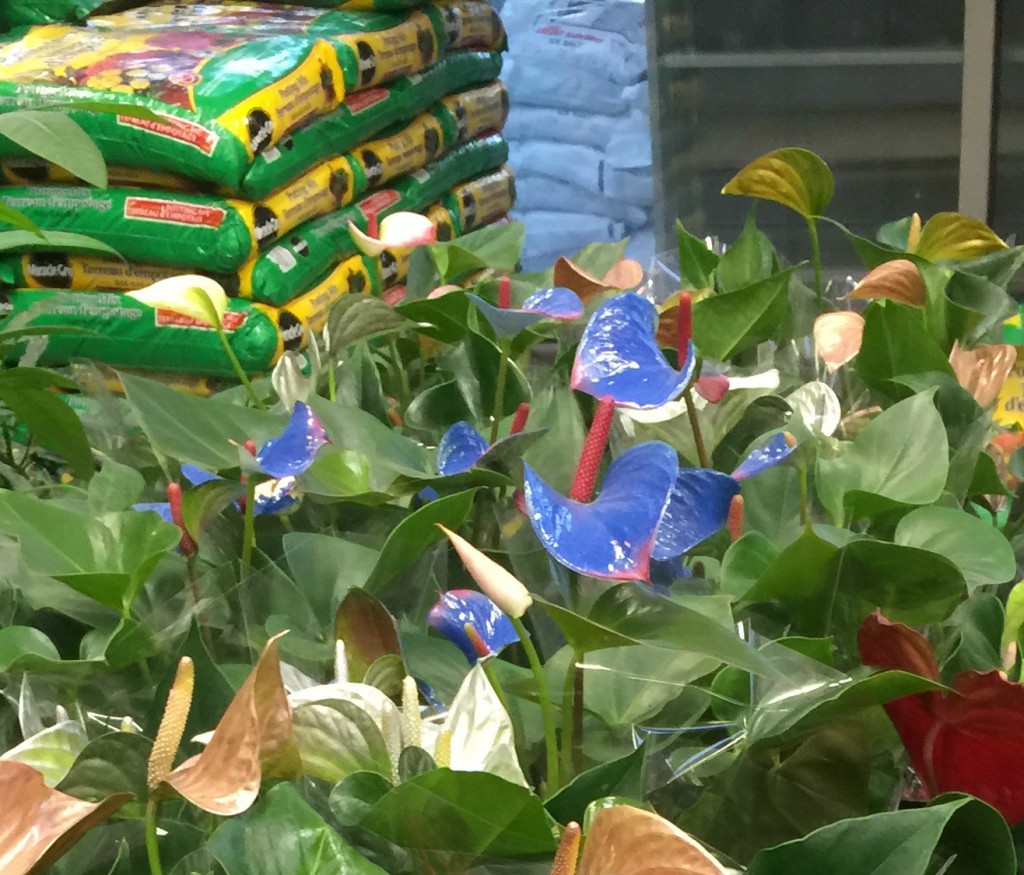 Not all the leaves were painted. Only the spathe and the spadix.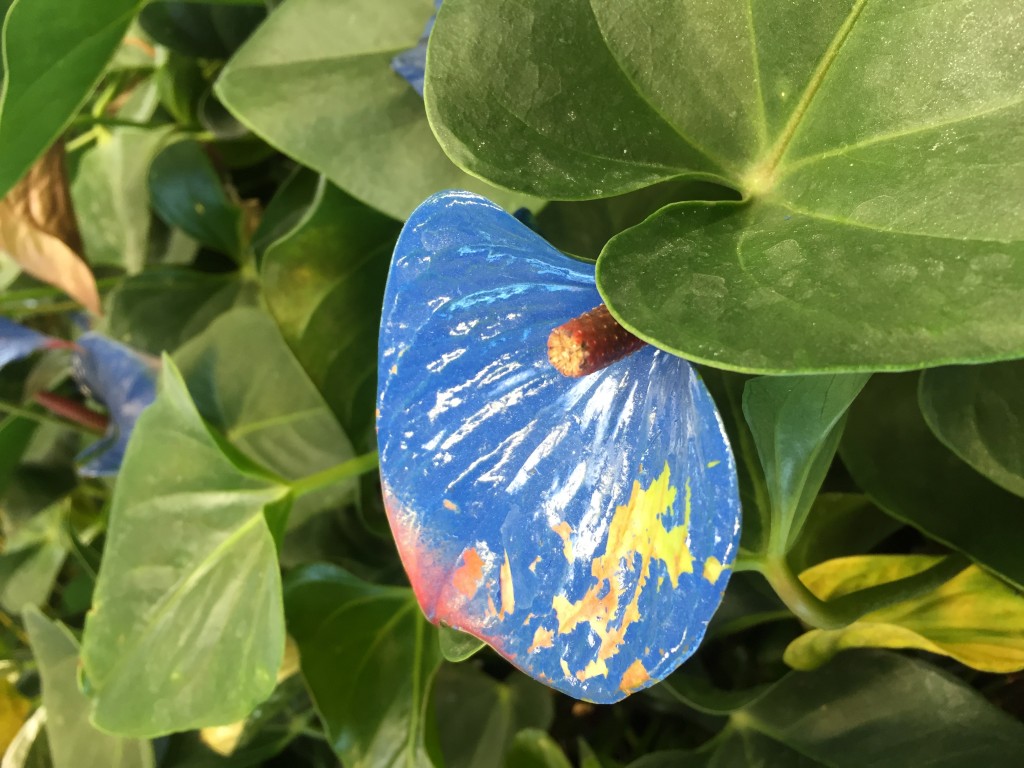 The blue paint job looks like it's peeling off leaving behind one ugly mess.
Any thoughts on spray-painted plants?
Till next time!
Related
Barbara
Hi, I'm Barbara and I'm a little obsessed with house plants. I share my house plant adventures in the hopes of inspiring you to continue to enjoy the greens in your home. And if you have no plants (yet!) I hope this blog inspires you to add some green to your home. So go on! Try it! I think you might quite like it. And who knows? You may end up being … obsessed too.
Related