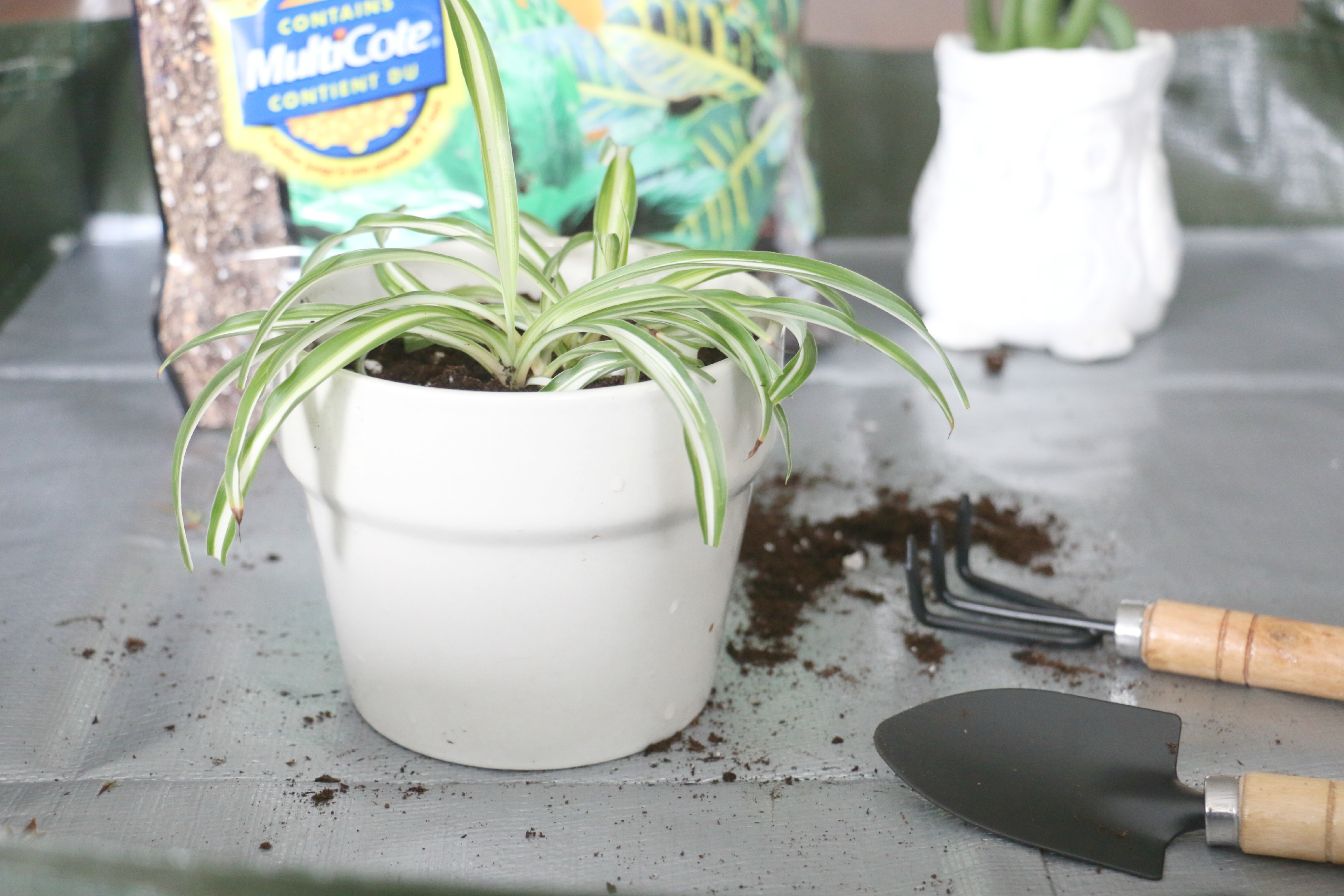 (Re) potting can be a messy task. If you are like me and don't have a potting shed (or have cold winters), you probably pot your houseplant indoors. I usually lay newspapers/flyers on the working surface (which is usually the floor or table). One day however, I stumbled on this table top tarp while browsing the Lee Valley website. I was intrigued and thought I'd give it a try. I had to pot up a baby spider plant for a friend so what better way to test the tarp out.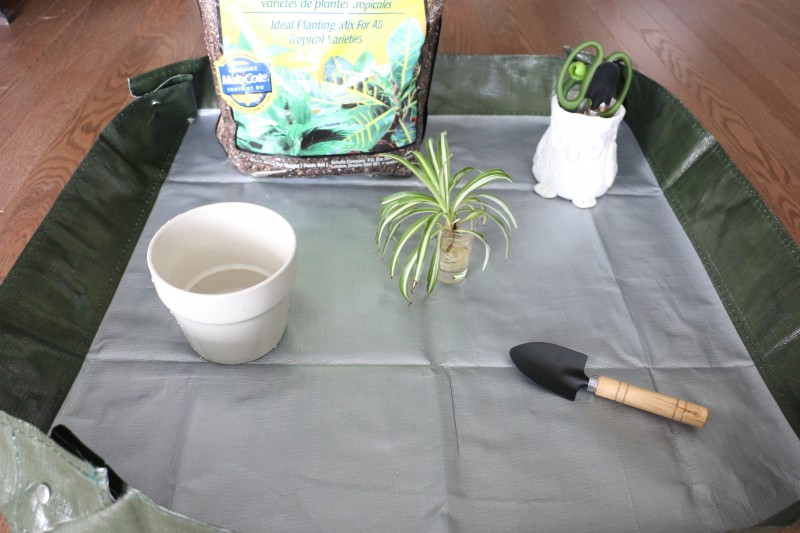 It comes folded, which is also a way you can store it.  It is quite easy to set up – you just snap the buttons in the corner to make raised cornered sides. The tarp is made of polypropylene and so can hold water well incase there is any spillage. As I used it, I made a few mental notes and will just share it as pros and cons.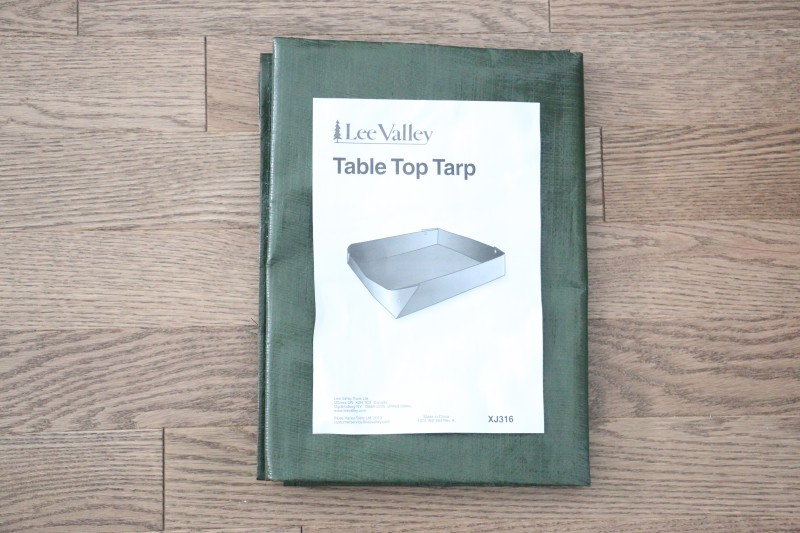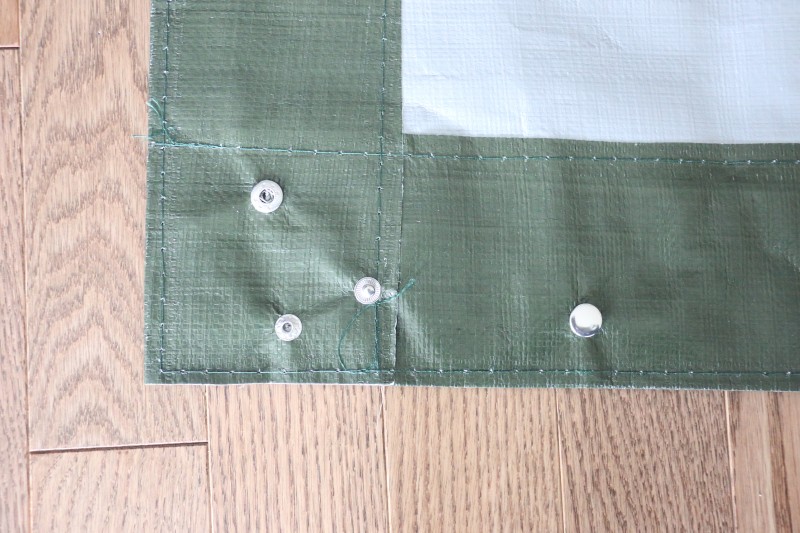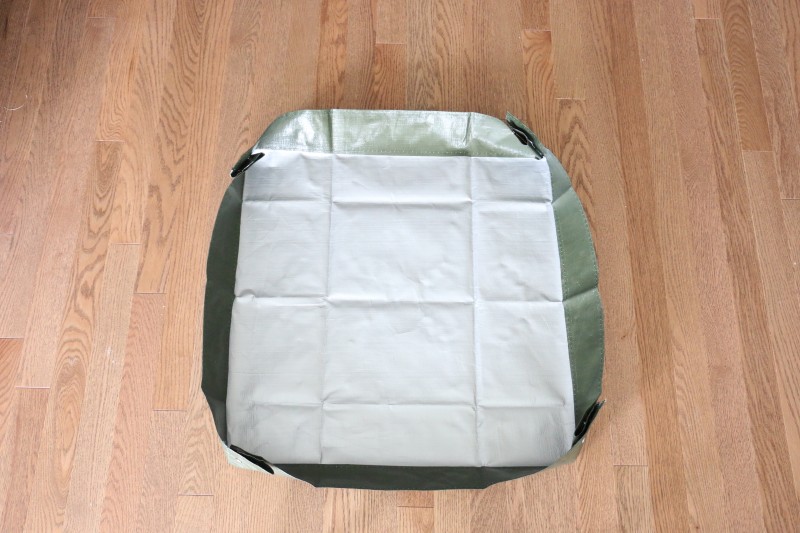 Pros:
1. One thing I didn't like when I used newspapers is that the moist soil would often soak and tear the newspaper thereby soiling the working surface. That means double clean up. At least with the tarp that does not happen.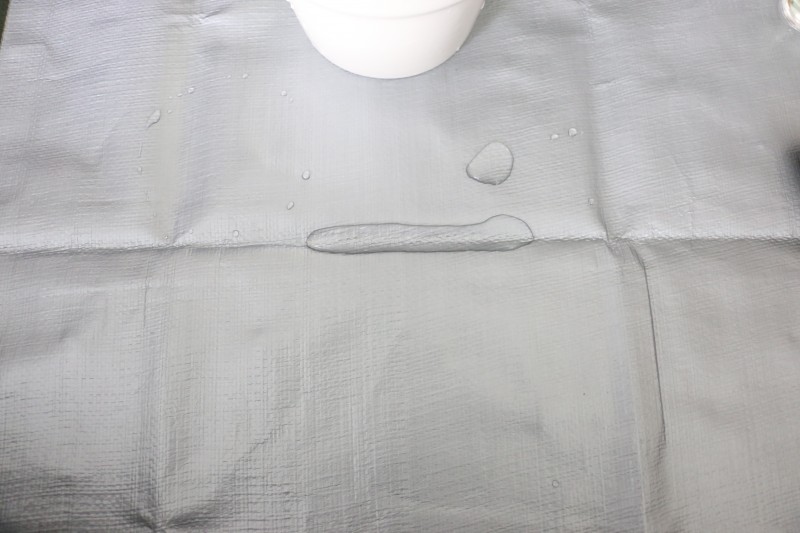 2. Easy to wipe down
3. Re-suable. Don't need to run frantic about your house looking for old newspapers 🙂 .
4. Cornered sides which means no run-off of water or soil on your unprotected working surface.
5. Big enough to pot several plants at the same time.  It stands 3″ high and provides a generous 26″ x 26″ working space when the snaps are fastened.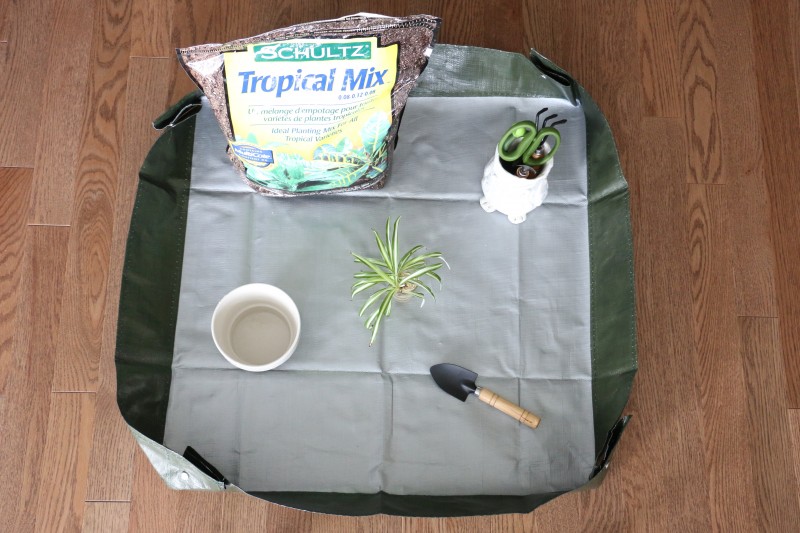 Con:
Since it is reusable you actually have to clean the surface whereas with newspapers you can just roll it up with all the soil mess and done!
It is quite big so may not be feasible if you are working on a smaller surface area. They had a mini version but is currently not available.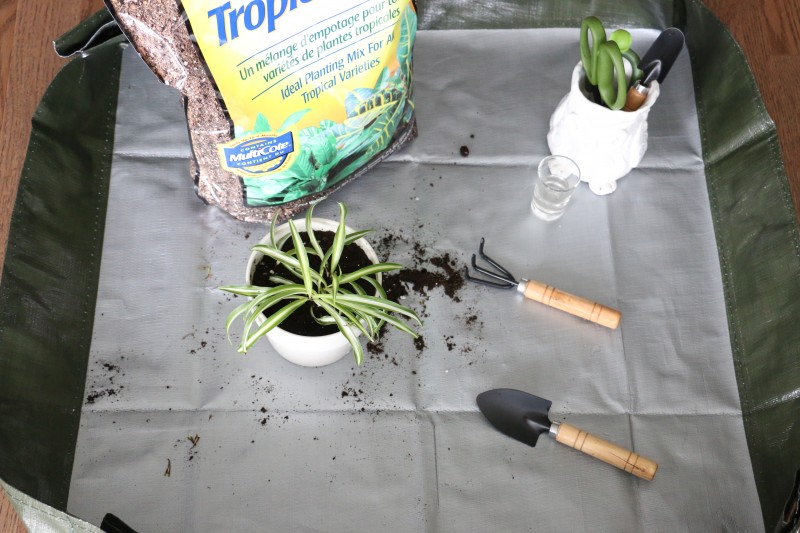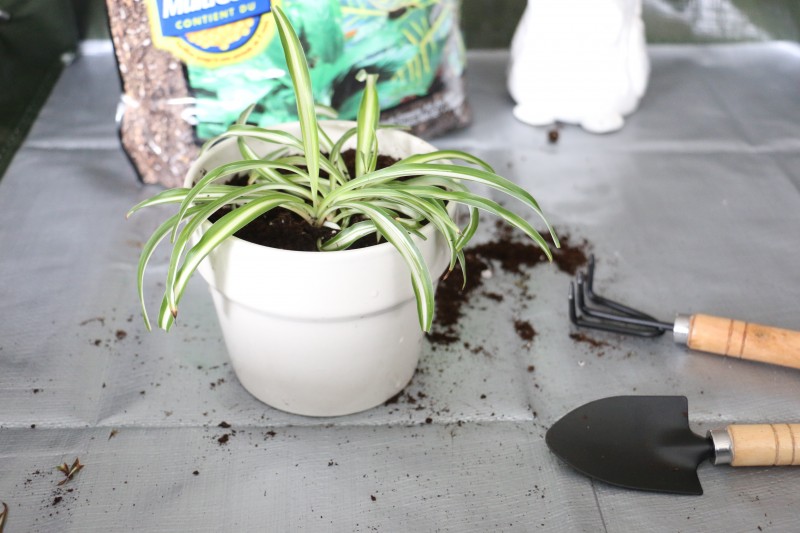 So far I like it and will be using more often for big potting jobs. However, I'll also be running frantic around the house looking for old newspapers for small quick potting jobs 🙂 . That's it for the table top tarp (now, trying saying it faster)

Related
Barbara
Hi, I'm Barbara and I'm a little obsessed with house plants. I share my house plant adventures in the hopes of inspiring you to continue to enjoy the greens in your home. And if you have no plants (yet!) I hope this blog inspires you to add some green to your home. So go on! Try it! I think you might quite like it. And who knows? You may end up being … obsessed too.
Related