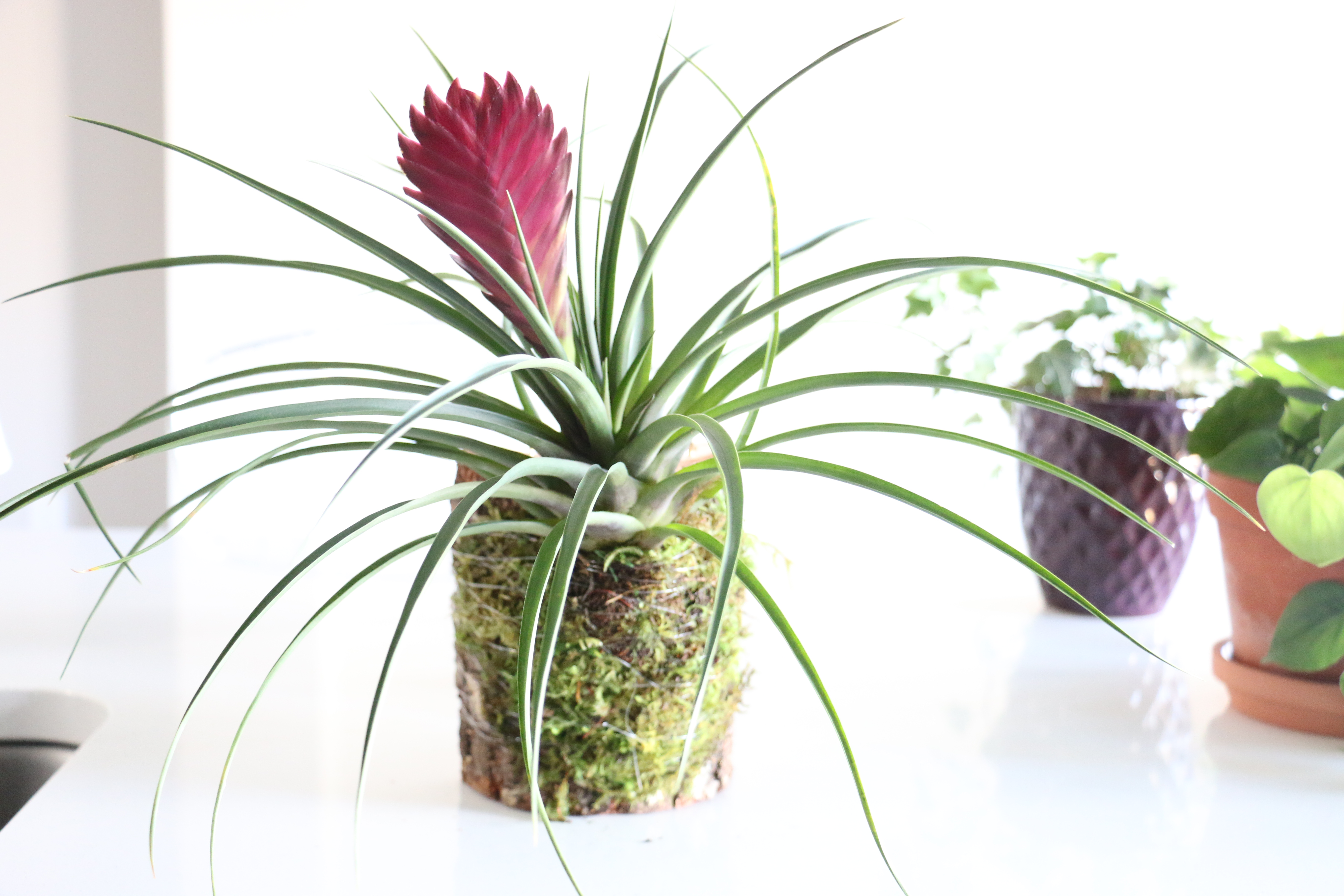 Hey there plant lovers. I have just fallen in love with another wonderful epiphytic plant. Its Tillandsia cyanea, a native plant of Ecuador.   I got two of these plants not too long ago and still learning how to take care of them. They came potted in soil when I bought them. However because I learned they were epiphytes, I thought they's look even more cooler and interesting if mounted. The Pink quill gets its name obviously from the pink bracts it produces. These bracts can be red as well as it is with mine. Apparently, purple flowers do appear from the bracts as well. I wonder if they will appear on mine or already did before I purchased them.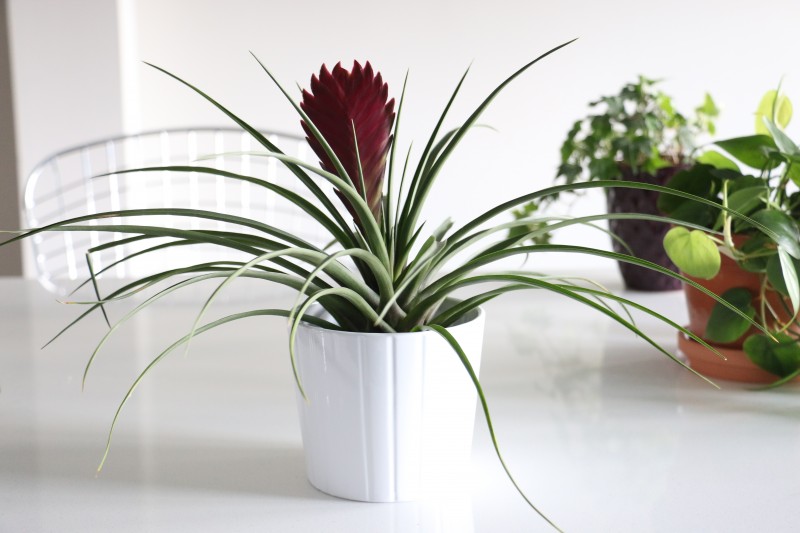 Please refer to how I mounted my mini orchid if you would like to know how I mounted this plant. It is pretty simple actually. I took the plant out of the pot, cleared it of soil and placed it on the mount. I then covered the roots with moss and secured it to the wood my wrapping a piece of fishing line around it.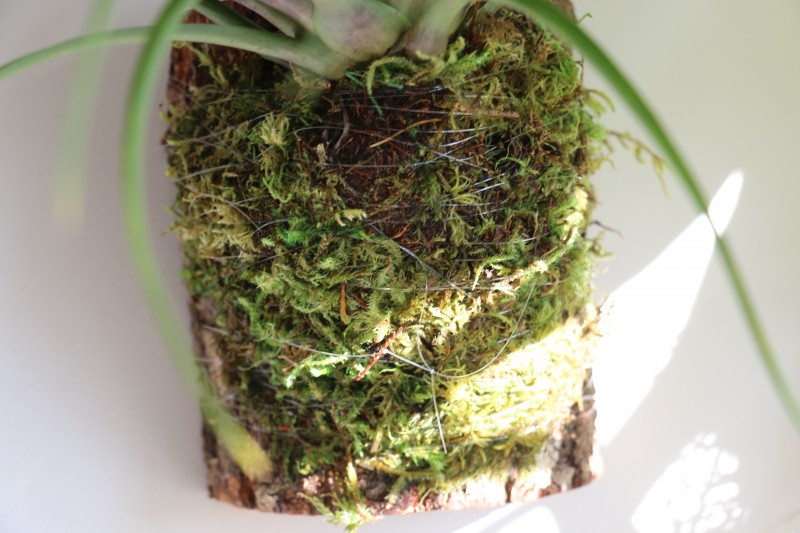 I then inserted two hooks into the wood so I can hang it on the wall by passing a piece of fishing line through them.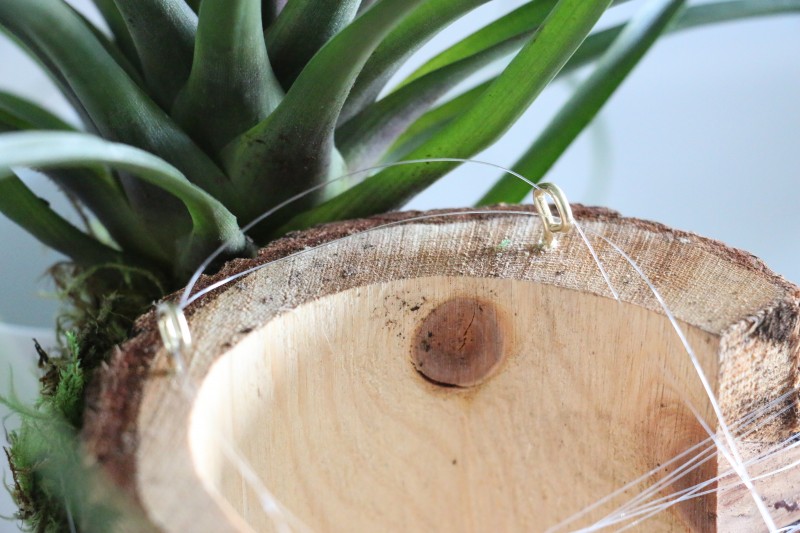 Et Voila! At home with my Staghorns.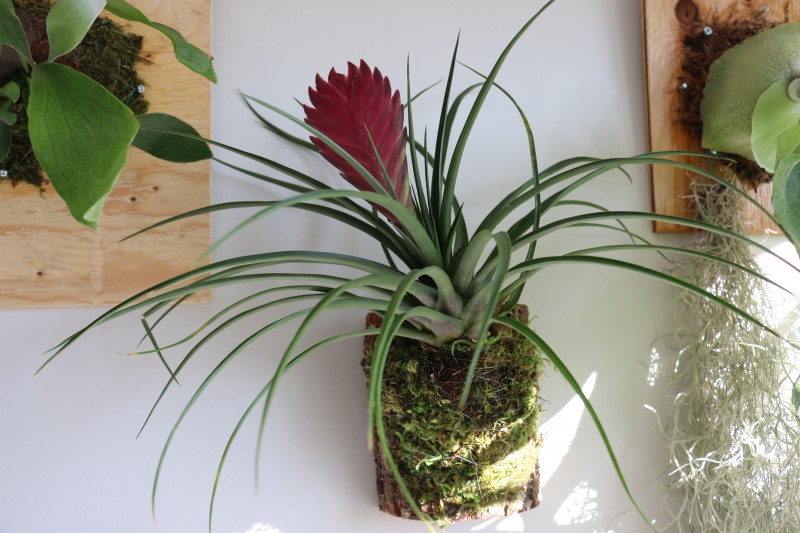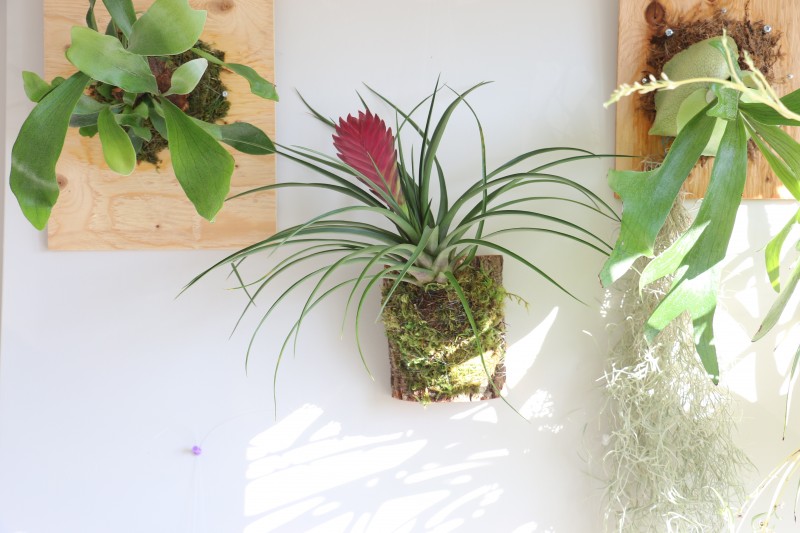 From what I've read so far, the pink quill likes bright but indirect light. Whether in a pot or mounted they require leaf misting and not necessarily watering the roots. For now, I dunk it in water once a week and when I remember, I mist it during the week.
The pink quill, like other Tillandsia will bloom only once. It will then produce pups which when old enough will also bloom. You may not see it clearly, but my plant already has a little pup in there. I'm curious to see how well this Tillandsia will do mounted as I've read they do better potted than mounted. Since I have two, I'm leaving one in the pot and see how it will do compared to the mounted one.
Do any of you have this plant? Is it potted or mounted?

Related
Barbara
Hi, I'm Barbara and I'm a little obsessed with house plants. I share my house plant adventures in the hopes of inspiring you to continue to enjoy the greens in your home. And if you have no plants (yet!) I hope this blog inspires you to add some green to your home. So go on! Try it! I think you might quite like it. And who knows? You may end up being … obsessed too.
Related