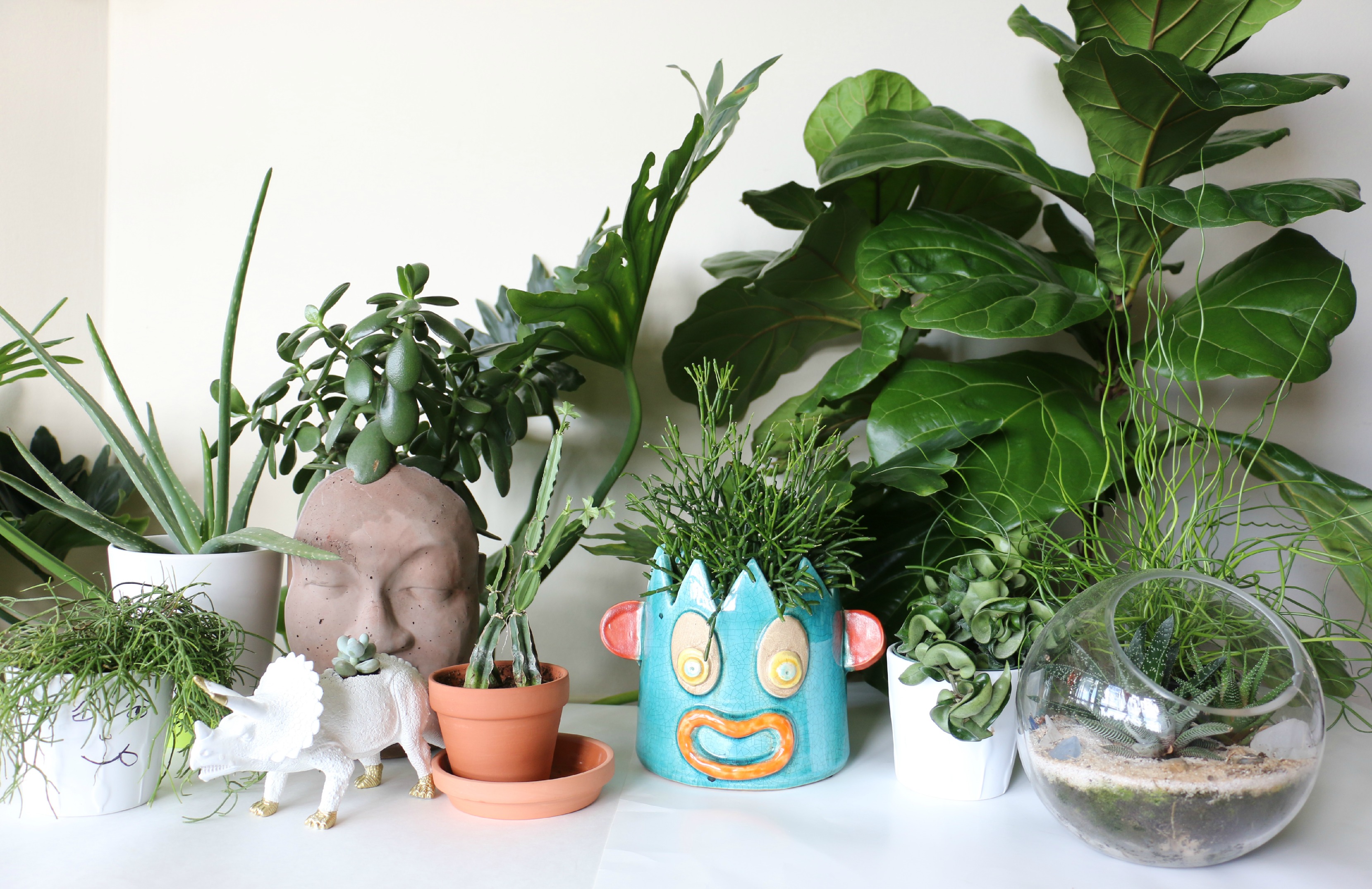 Meet  a few members of my plant gang. It is time for another UJB post and this month is about showing a group of your favourite plants. Since I own over 70 plants, I couldn't bring them all together to take a photo but a few of my favorites came out to play.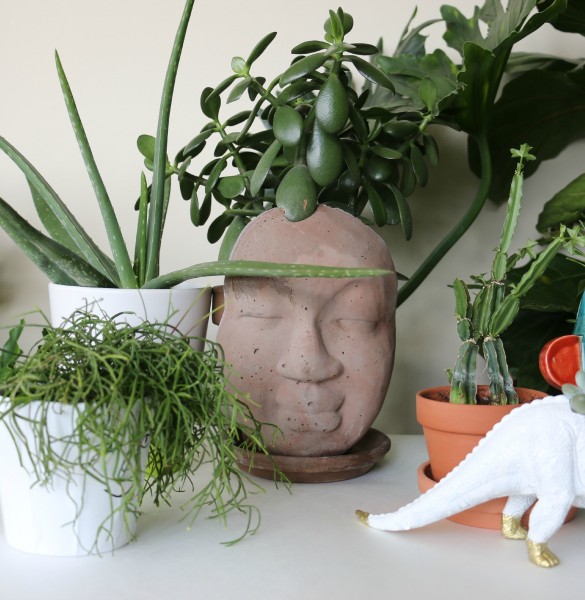 The face planter was a DIY I made 2 years ago. The kit came with a face mold,  concrete and a concrete tint to give it that terra-cotta look. Unfortunately the manufacturers, Magnetic Poetry, have discontinued the product. The cactus-looking plant to the right of the face planter is actually not a cactus at all but a member of the grape family. I got it not too long ago thinking it was a cactus because it was being sold among other succulents. Did I learn something new! Its is called Cissus quadrangularis, aka Veldt Grape or Devil's backbone. If you look closely it has grape-looking leaves growing at the joints. Since I haven't had it for long, I can't say much about its likes and dislikes but it is apparently very easy to care for which is great. As if its intriguing look was not enough to make you want to have it, it also has medicinal properties such as promoting the healing of fractures and muscle tissue as well as increasing muscle mass which has made it very popular among body builders! Have a great rest of the week and weekend.

---
Urban Jungle Bloggers is an on-line community of plant-loving bloggers created by Igor of Happy Interior Blog and Judith of Joelix.com. The idea behind this project is to get some green into our homes and blogs! Every month Igor and Judith invite bloggers to share ideas regarding a particular green theme or topic. Visit the Urban Jungle Bloggers blog to learn how you can participate.
Related
Barbara
Hi, I'm Barbara and I'm a little obsessed with house plants. I share my house plant adventures in the hopes of inspiring you to continue to enjoy the greens in your home. And if you have no plants (yet!) I hope this blog inspires you to add some green to your home. So go on! Try it! I think you might quite like it. And who knows? You may end up being … obsessed too.
Related