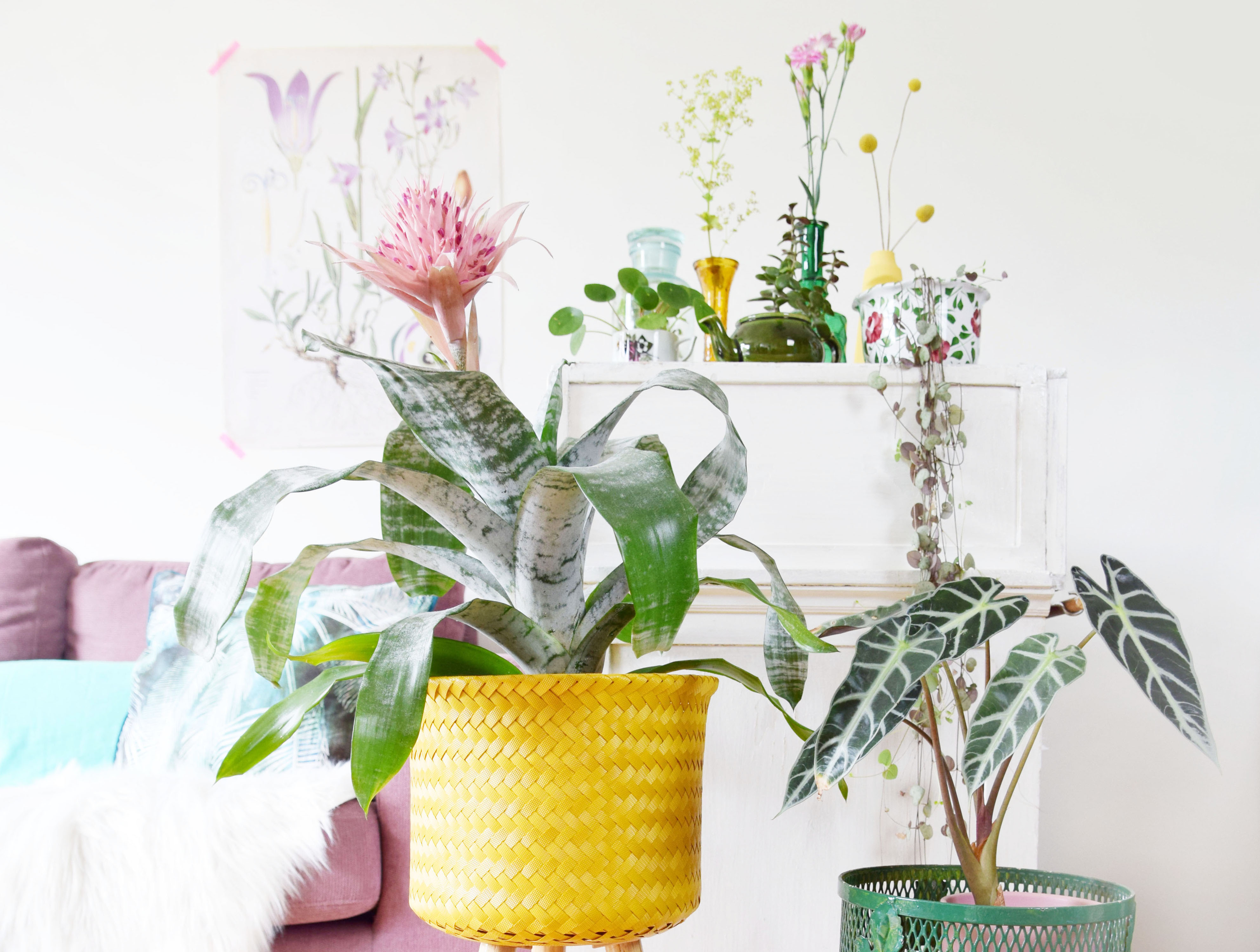 This home is bright and brightly coloured and of course, plant-filled! Check out this beautiful home in The Hague.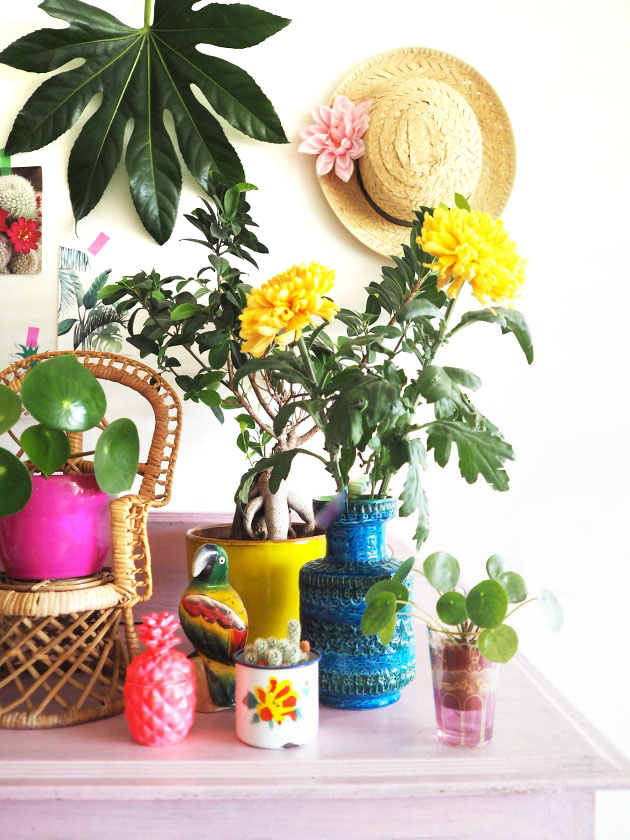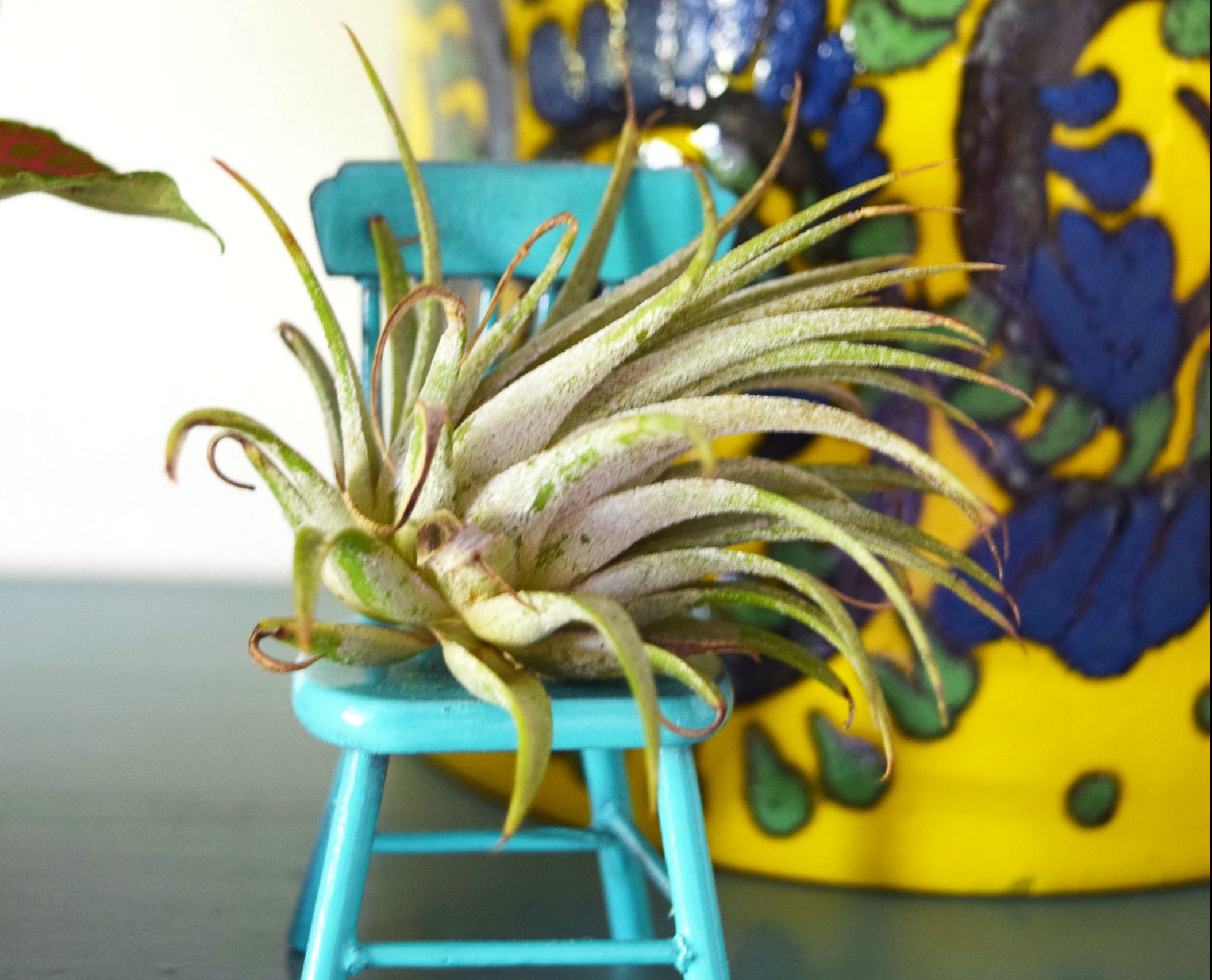 Your name: Anuschka Odau
Occupation: Stylist and owner of my own company Hipaholic. I love to combine my plants with vintage (another love of mine).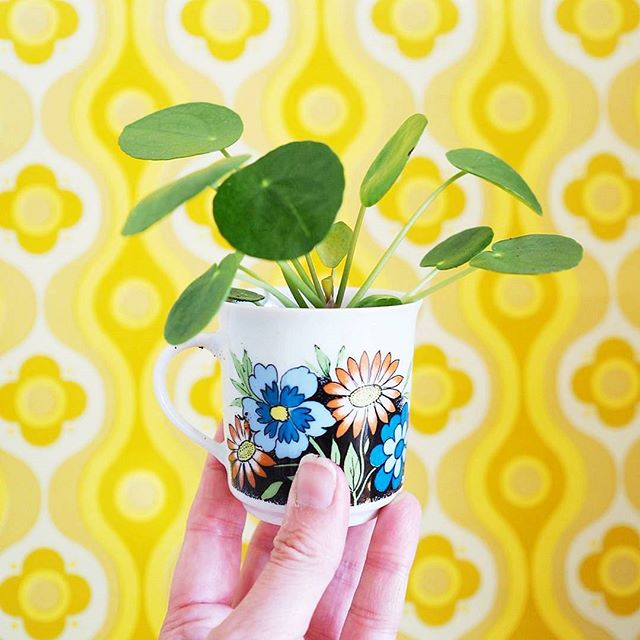 Where you live: I live in The Hague, The Netherlands
Number of plants you own: about 25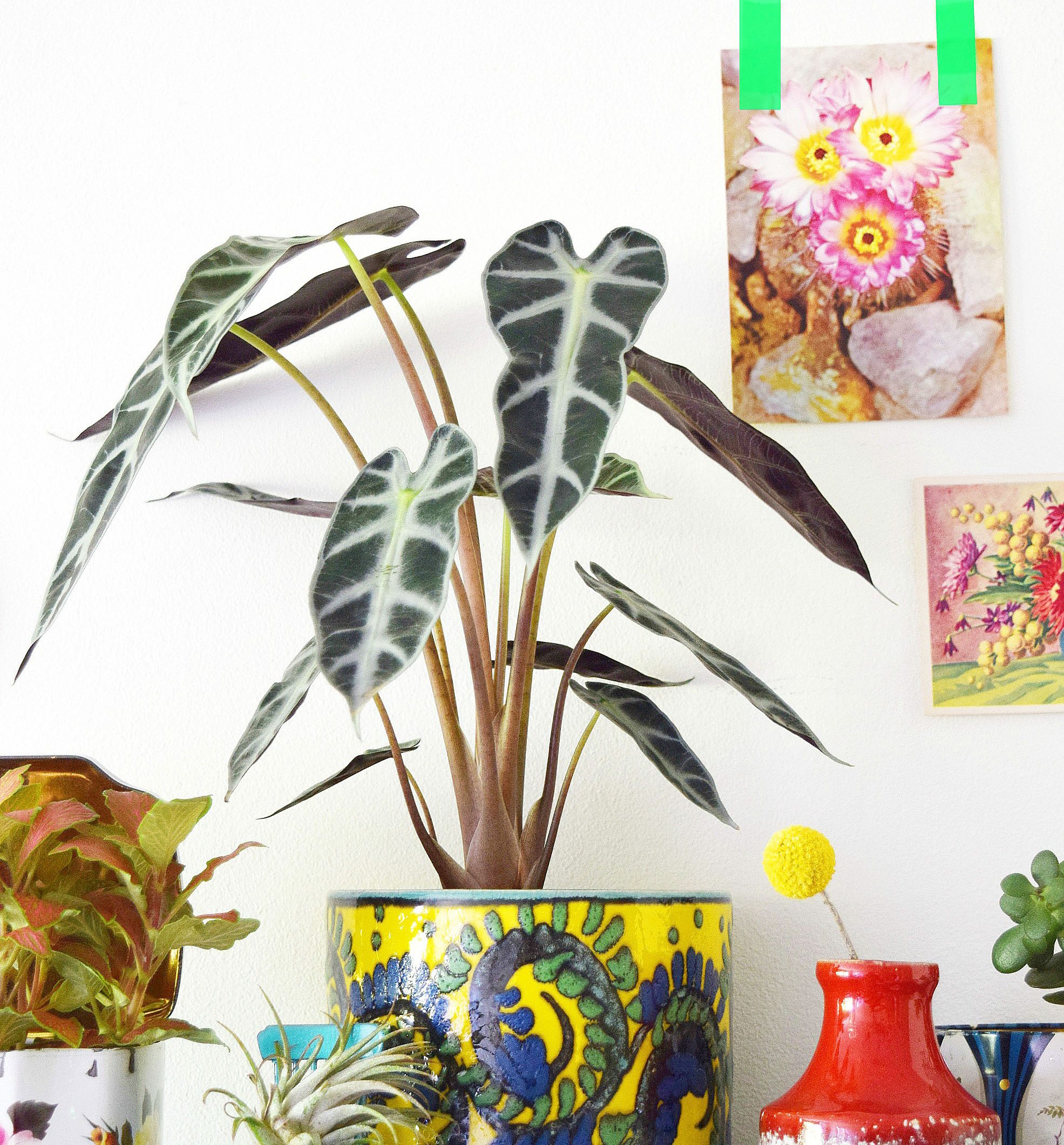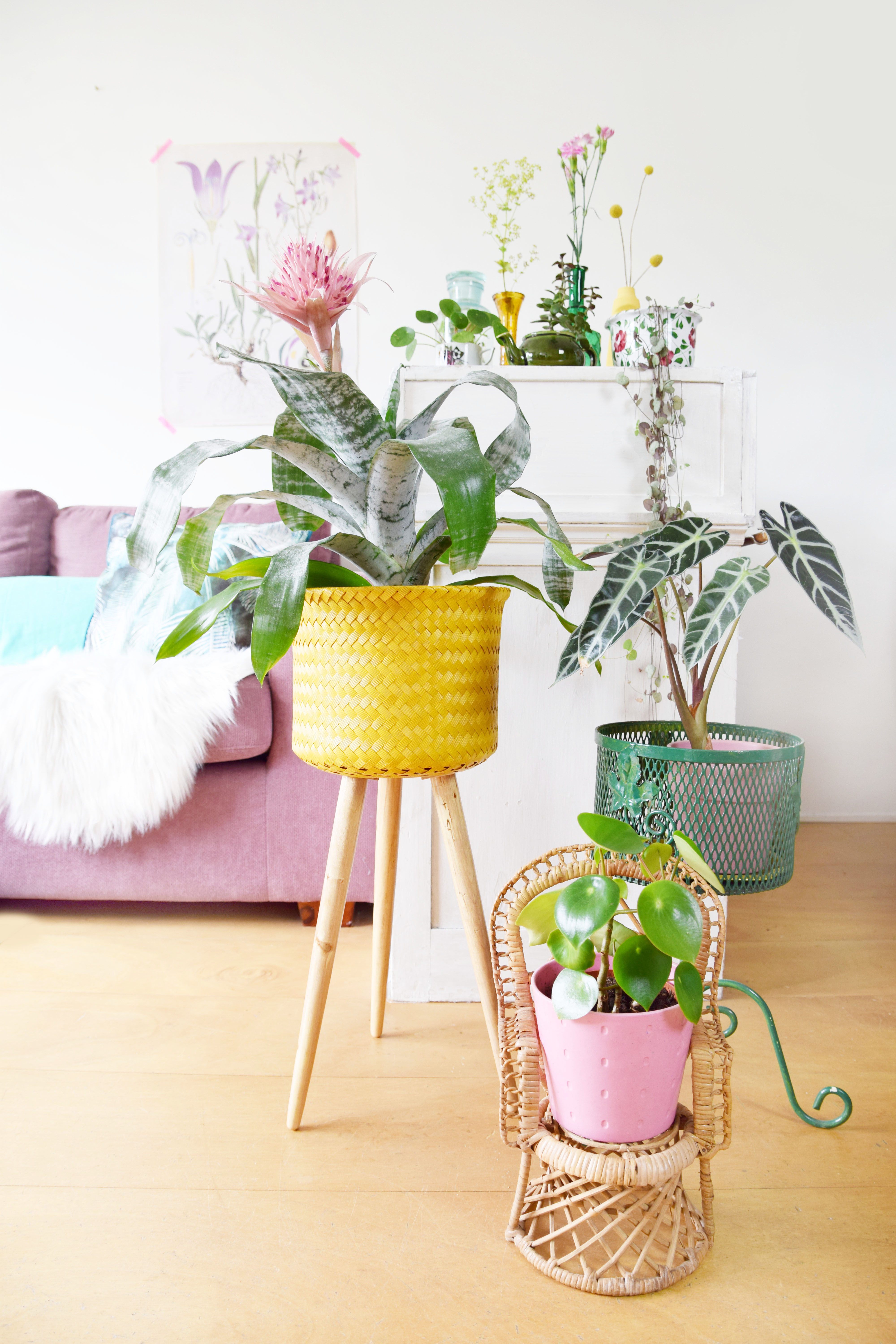 How long you have been into plants and how did you get introduced: I always loved plants, but I've been collecting them for the past 5 years and I can't stop now!
Where are your plants located in your home?: Everywhere; in my living room, kitchen and balcony. I move my plants a lot in the house. I love to make little corners with them. They are props for my photos.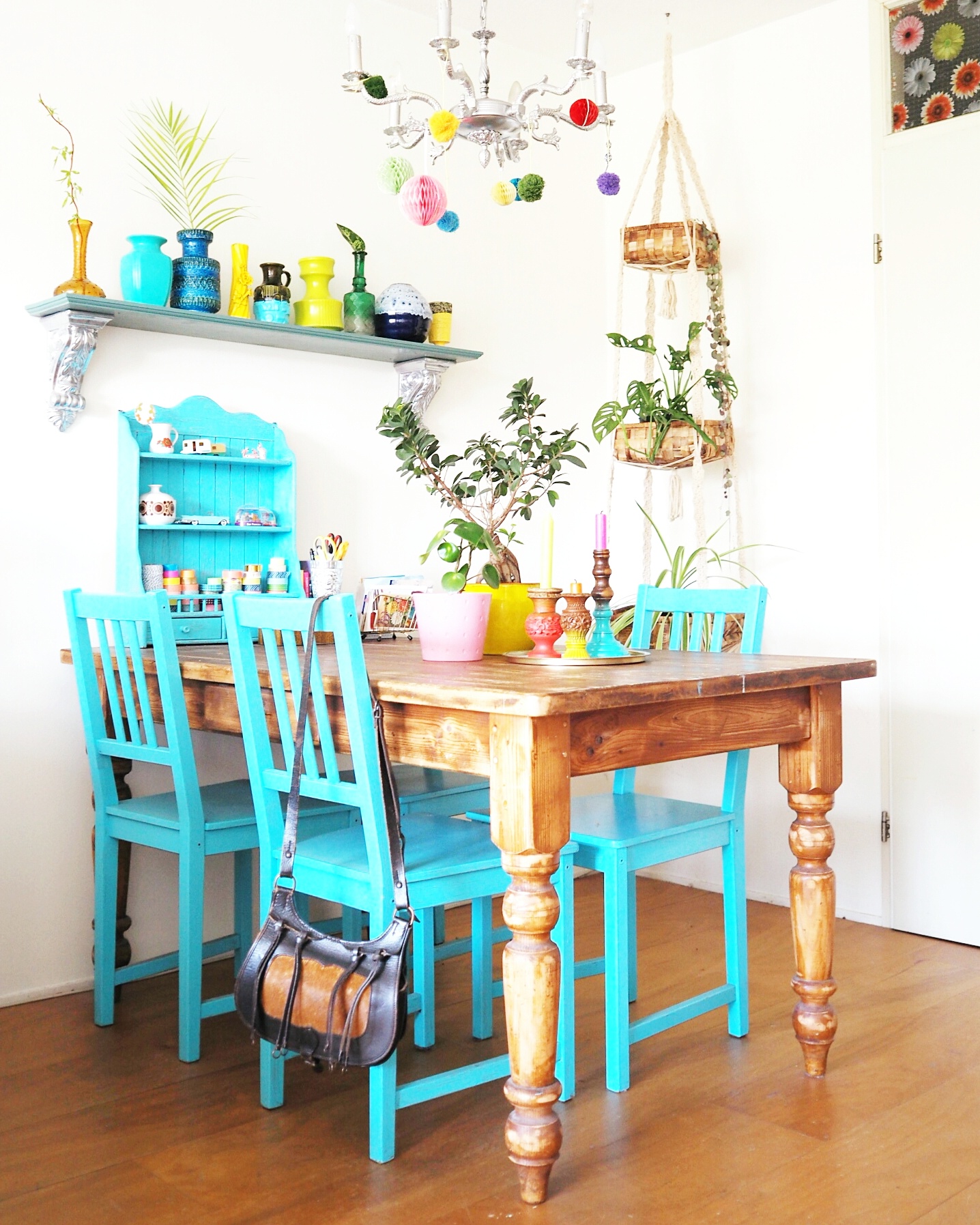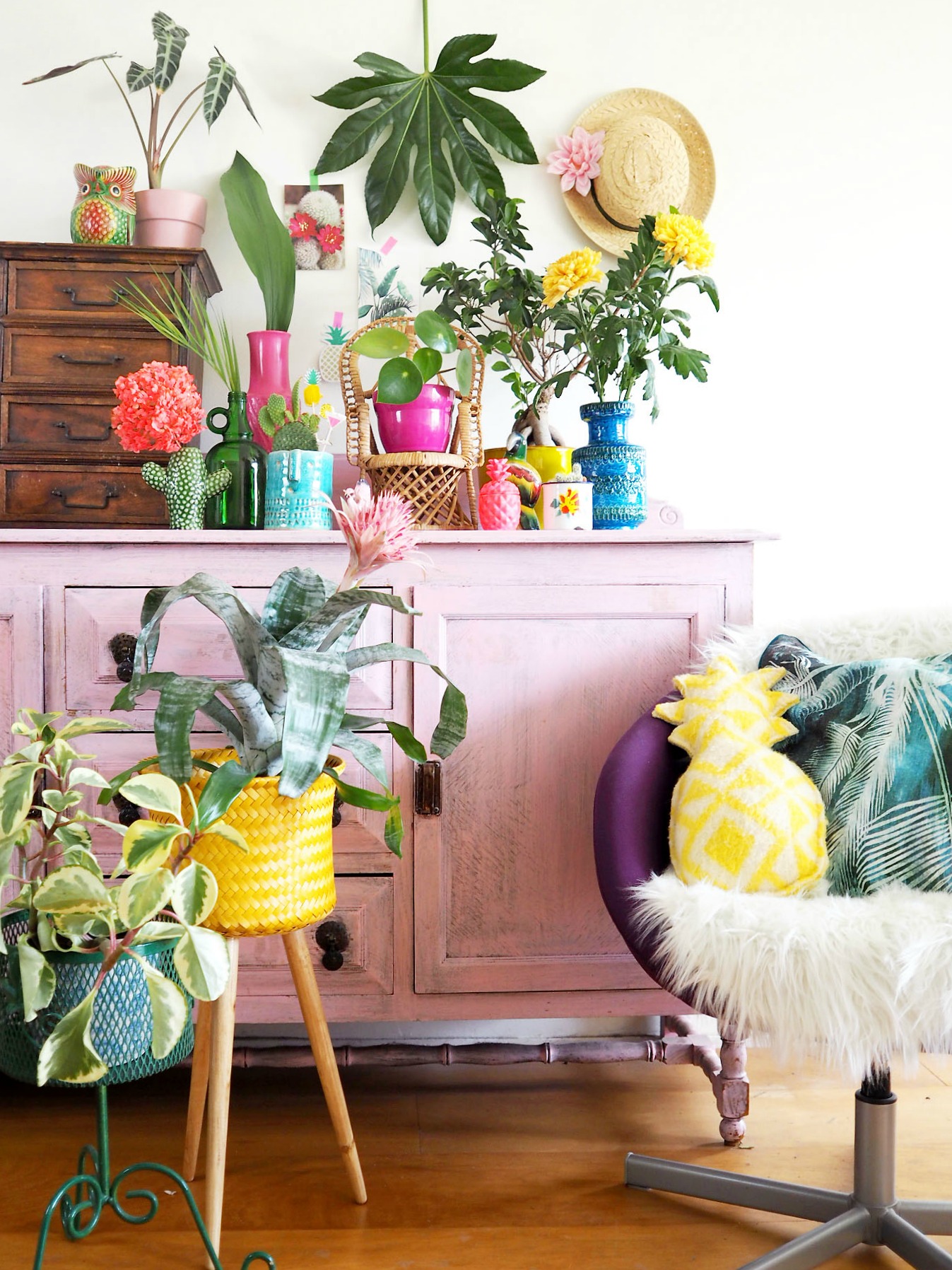 Name any benefits you get from your plants: They make the room feel alive. I always cheer up when plants are around. They are happy to see me and I am happy to see them.
What kind of plants do you like the most?: I like the pilea plant a lot, I have a couple of them. Also, I like my Monstera Obliqua. I got it when it was small, it is growing like crazy now. I also like palm plants because they are tropical; I love that in a plant.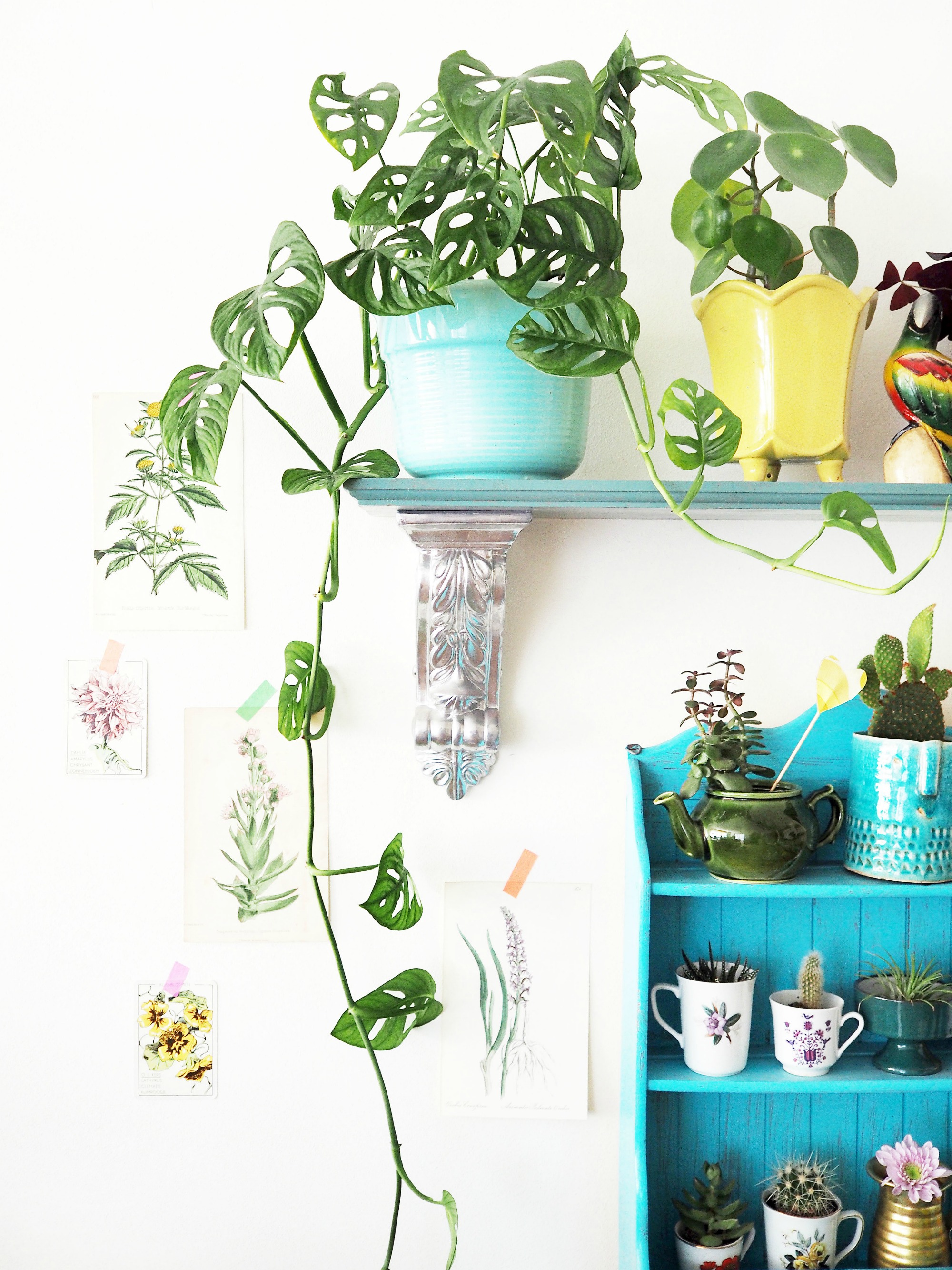 Can you share the biggest challenge you have had with your plants?: I can't remember a challenge from the past, but I am now busy propagating my Monstera Obliqua. I hope it will work!
Can you share one mistake you made as an indoor gardener?: Maybe I overwater a plant sometimes or I forget to water a plant. Unfortunately, this means that sometimes they die. I'll buy new ones!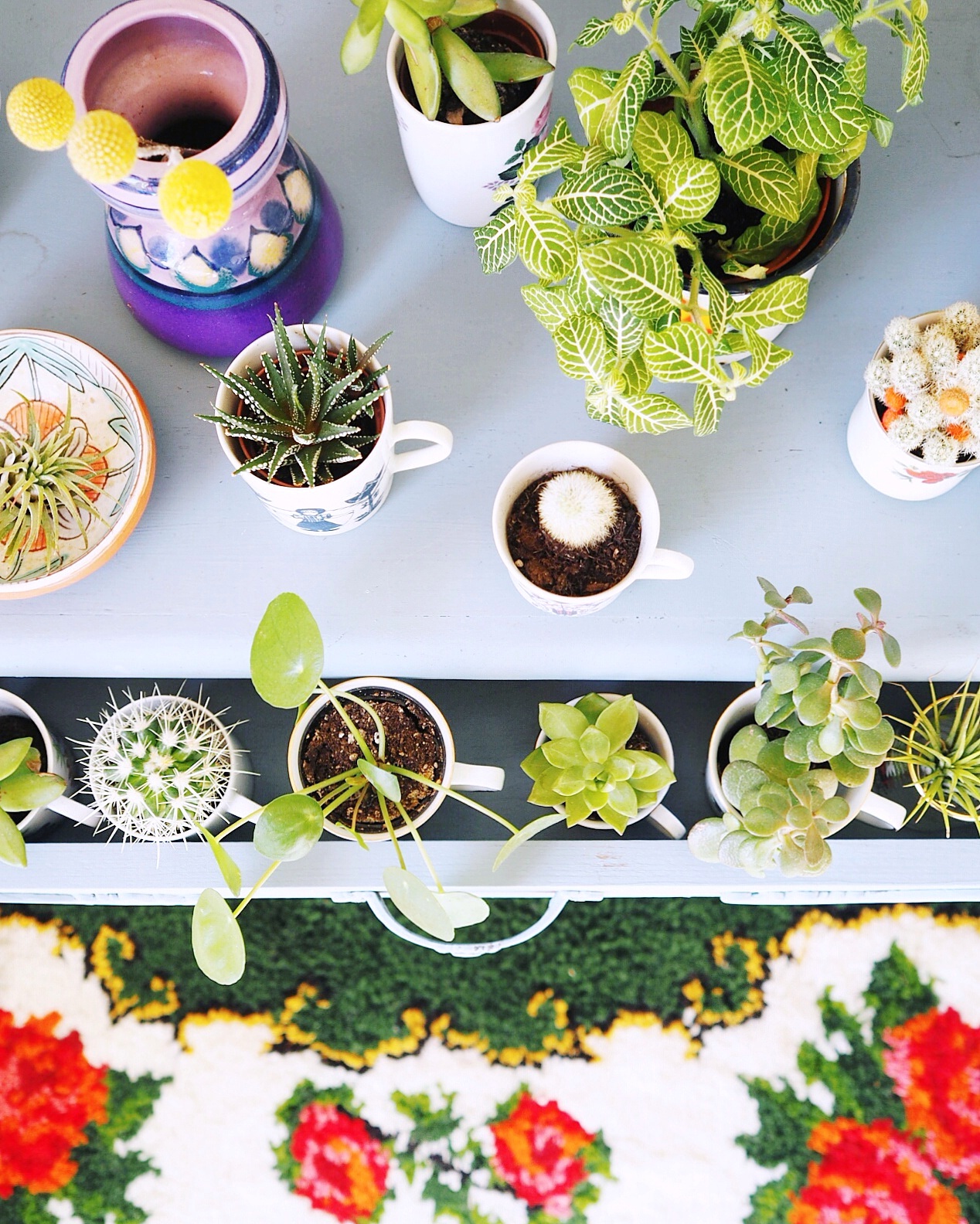 If your plants were to be taken from you and you could only keep one, which one would it be and why?: My baby Pilea, because it's so cute. It's one of my favorite plants. It makes me happy.
Best advice you can give about any aspect in taking care of plants: Handle your plants with love and care. And I noticed that some plants need more care than others.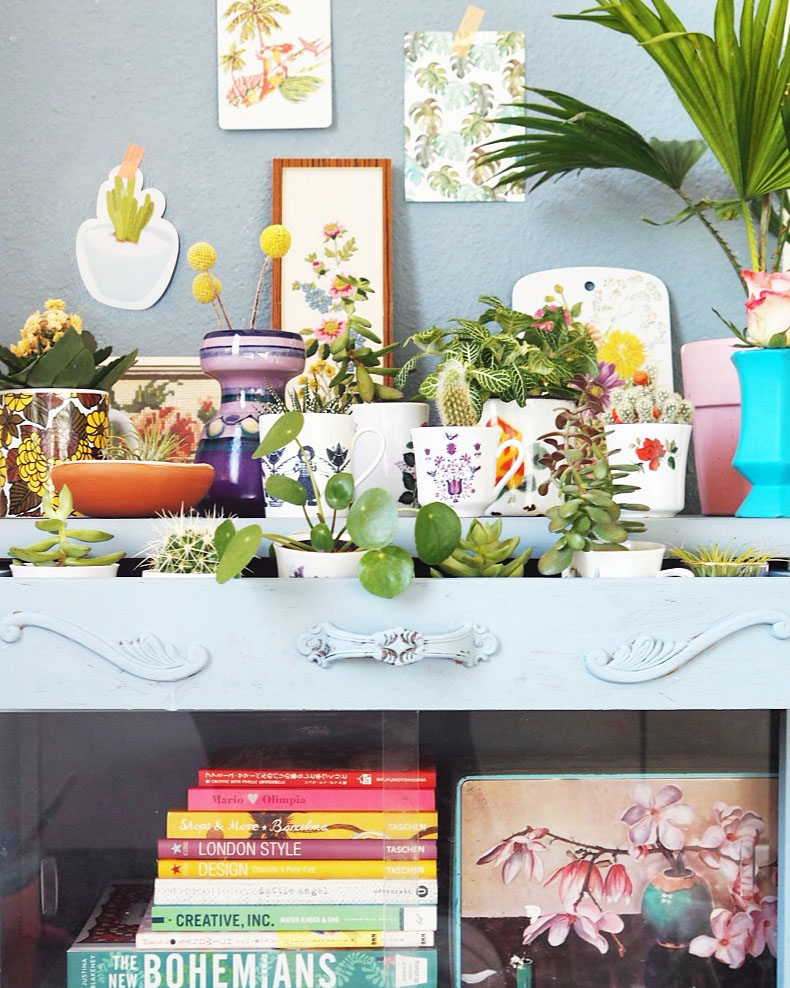 Where can others find you and/join in your plant journey?:   
My blog:https://hipaholicblog.blogspot.nl/  
Instagram: https://www.instagram.com/hipaholic/  
Website: http://www.hipaholic.nl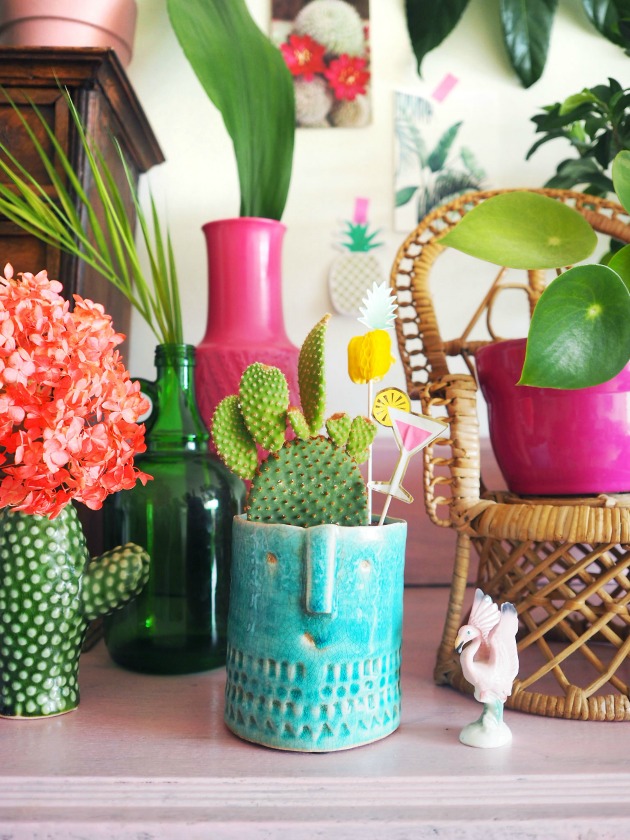 Lovely! My favourite corner was the dinning area. That plant hanger was made for that Monstera! Thank's Anuschka for sharing your home and plants with us. What was your favourite corner?
---
Would you like your home and plants featured here? Go to The Plants at Yours to learn more.
Send your pictures or questions to green.obsession.blog@gmail.com
Related
Barbara
Hi, I'm Barbara and I'm a little obsessed with house plants. I share my house plant adventures in the hopes of inspiring you to continue to enjoy the greens in your home. And if you have no plants (yet!) I hope this blog inspires you to add some green to your home. So go on! Try it! I think you might quite like it. And who knows? You may end up being … obsessed too.
Related