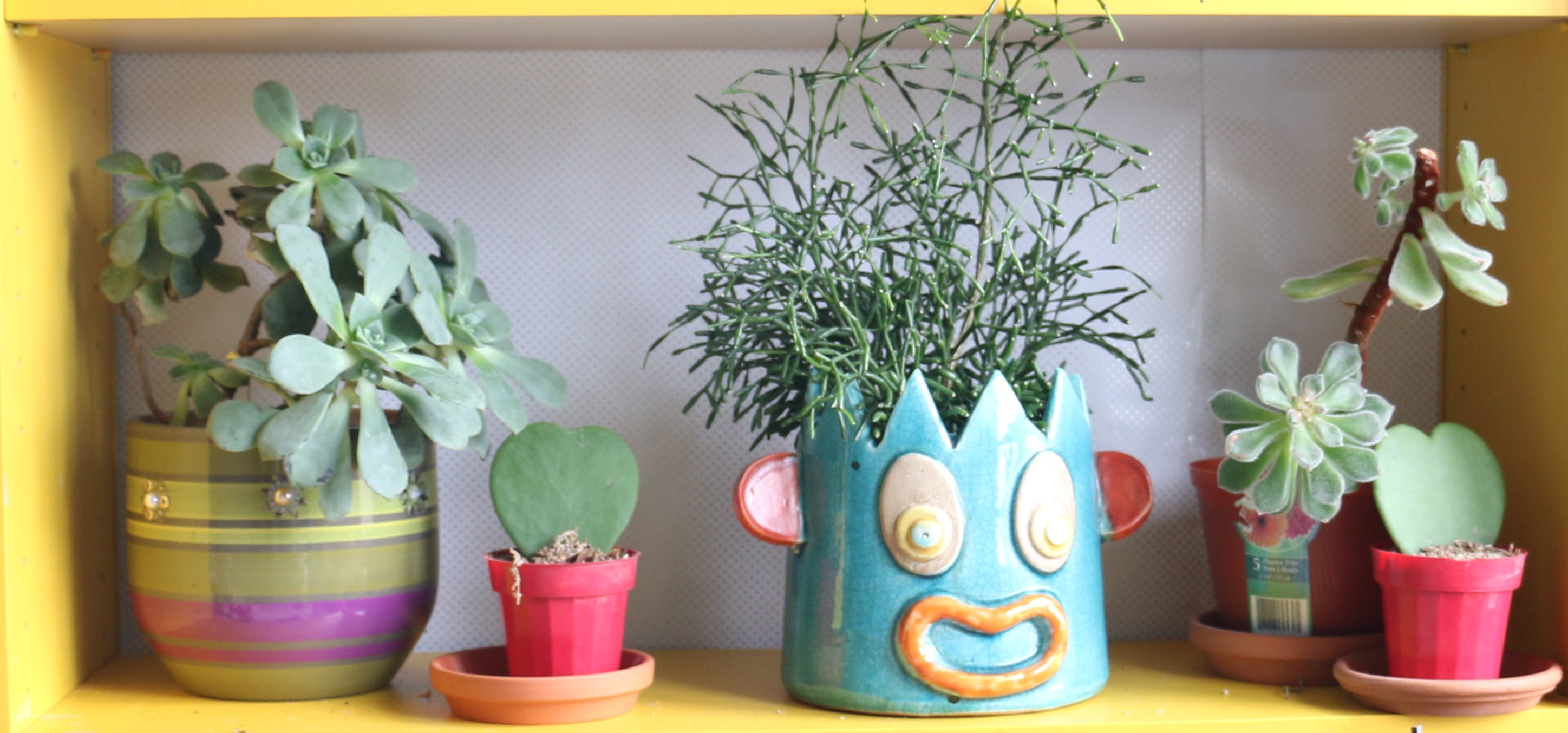 So I have this series of post I call "the Plants At Yours" where I have showcased a few plants of plant enthusiasts. I thought it would be fun to share a few of my own and while doing that tell you all a little about myself as well. Now, although I have plants in other places of the house like in the living room, kitchen and bedrooms, most of my plants are located in my little plant space, which is a loft turned into simply – plant heaven.  This is our favourite spot in the house. Ok come on, let's go on this little tour.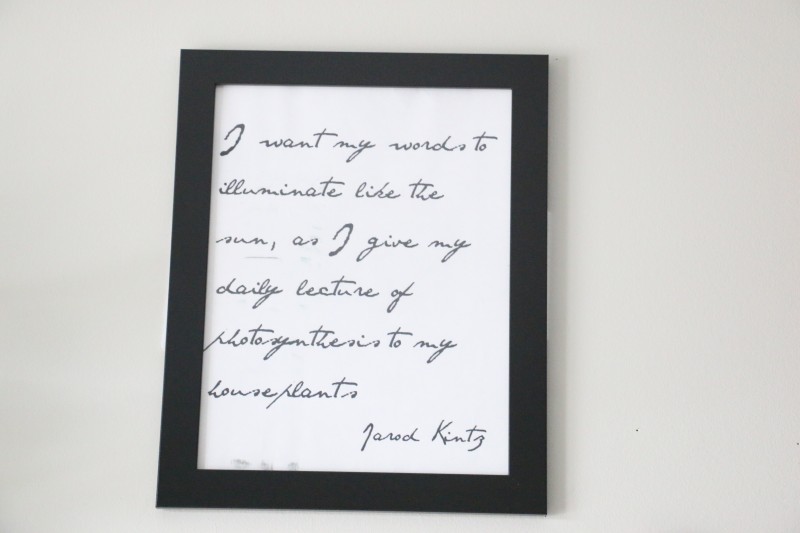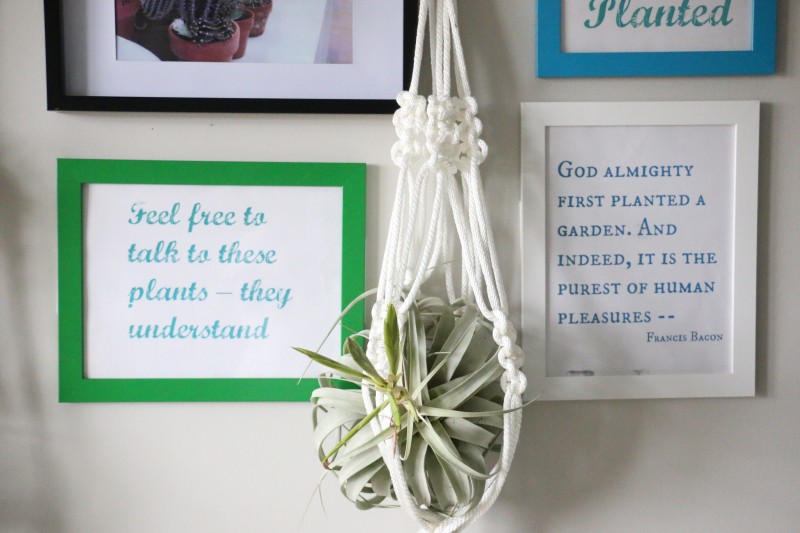 Your name: Barbara T.
Occupation: I work as a Nurse Practitioner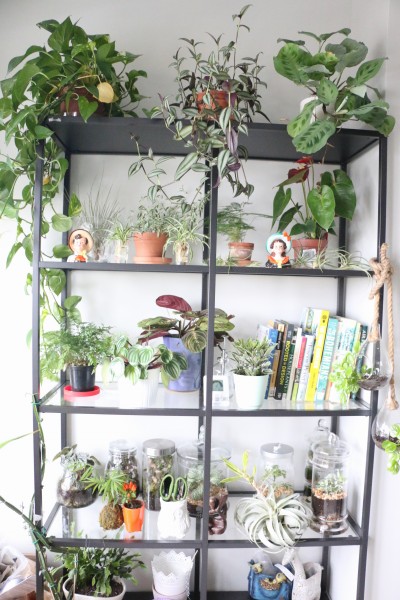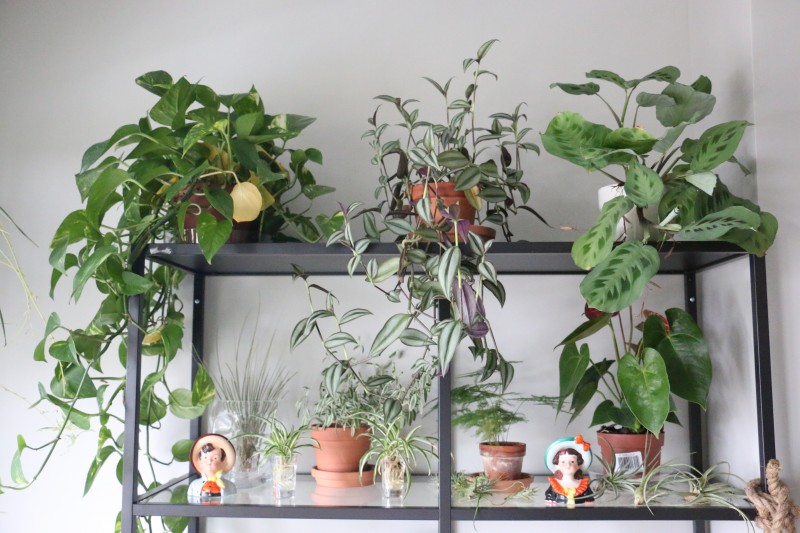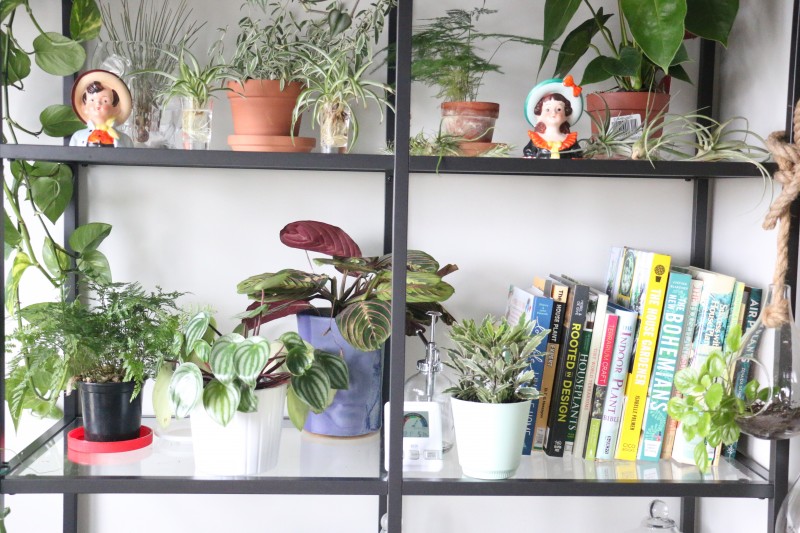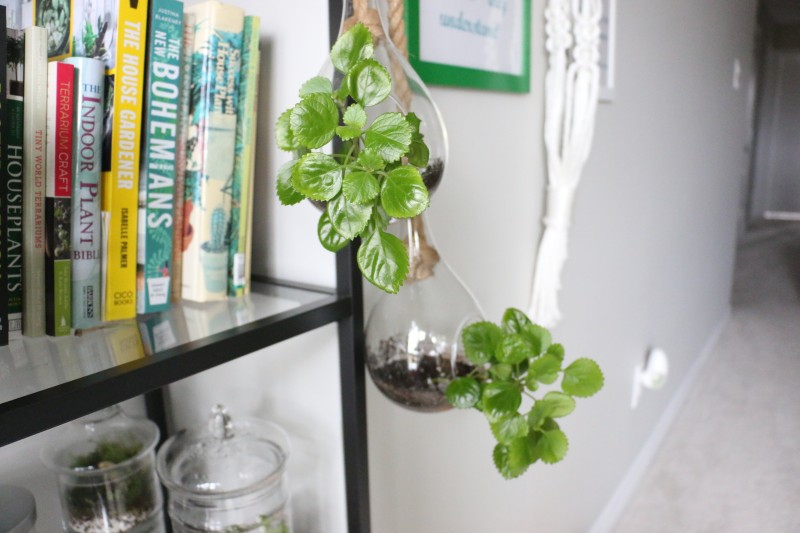 Where you live (City, Province/state, Country): Ottawa, Ontario
Number of plants you own: Last I counted about 70 species and over 90 individual plants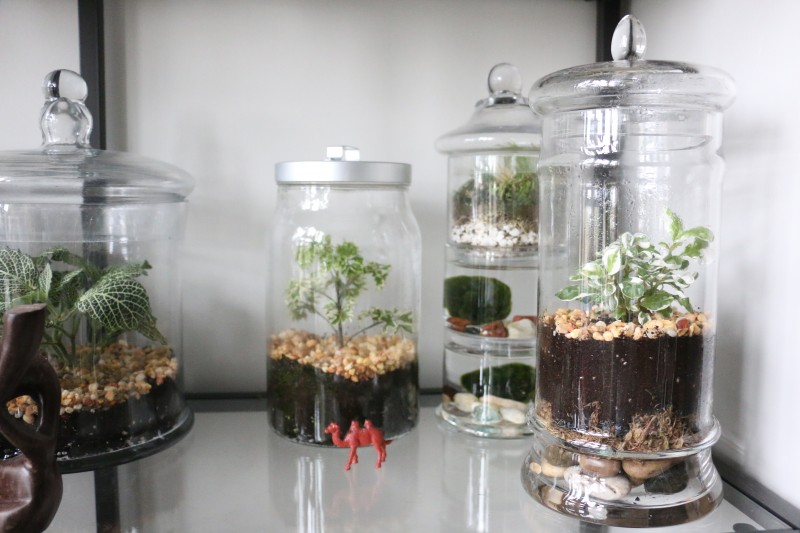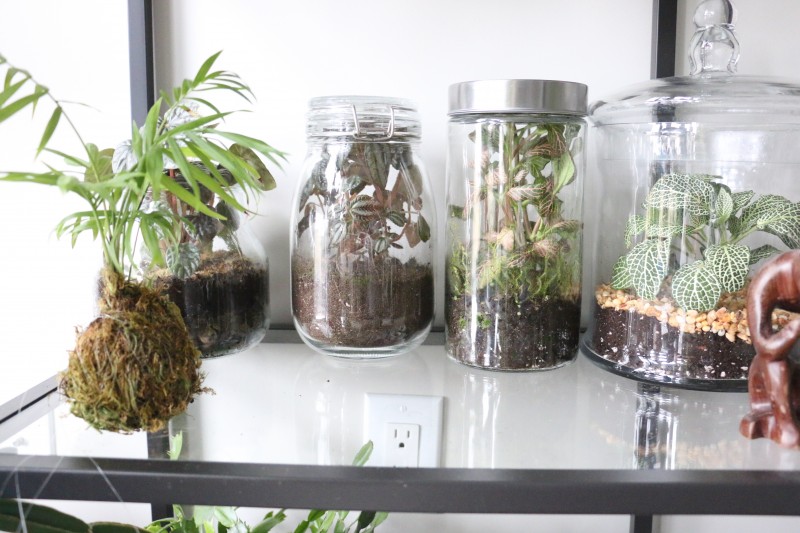 How long you have been into plants and how did you get introduced: I grew up in a tropical climate where I had plants all around me but sadly enough I did not pay too much attention to them as I do now. When I was little, I used to water them once a while on Saturdays and enjoyed doing that mostly because I got to play with the watering hose. I remember we had a huge prickly pear cactus my sisters and I used to carve our names in the pads and when the 'damage' we did would heal, whatever we wrote would remain on the pads for ever. That was kind of fun (for us, but not so much for the plant, I don't think). Anyway, I really got re-acquainted with plants 2 years ago when a co-worker gave me a Kalanchoe for my birthday. I went to Rona to get another plant because I thought my Kalanchoe was dying when the flowers started shrivelling. That is when I discovered a whole new world.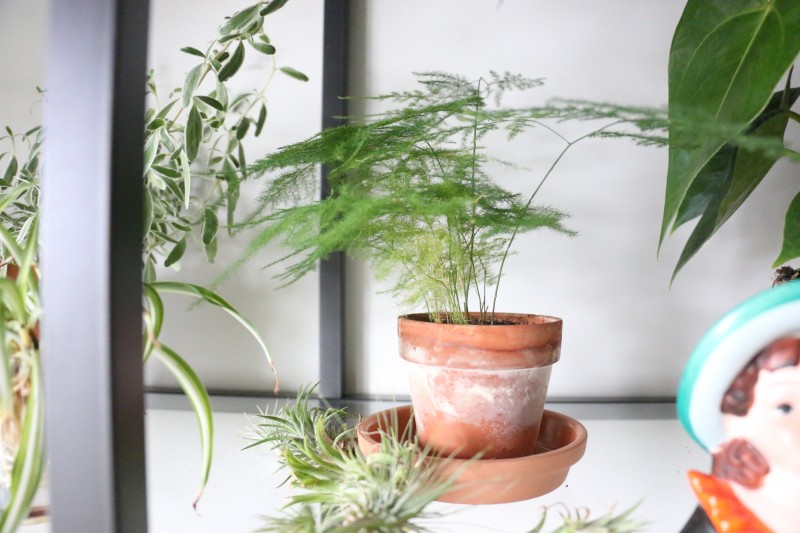 Where do your windows face (east, west, north, south) and what plants have grown best in your home or close to those windows? I used to only have north-facing windows for the past 2 years when I lived in an apartment. We moved in the summer of this year and I now have northeast and southwest facing windows which means I can now have cacti and not have my succulents etiolate.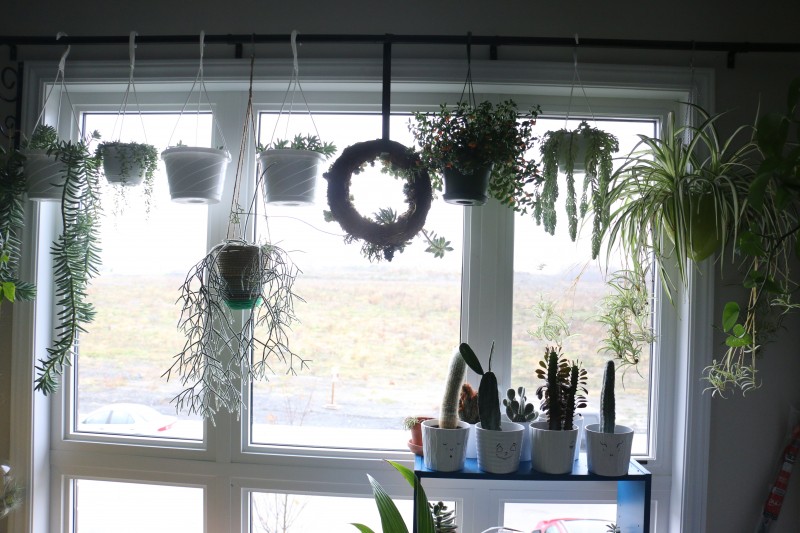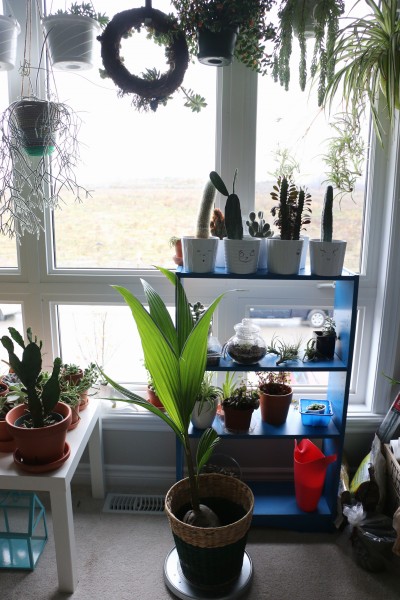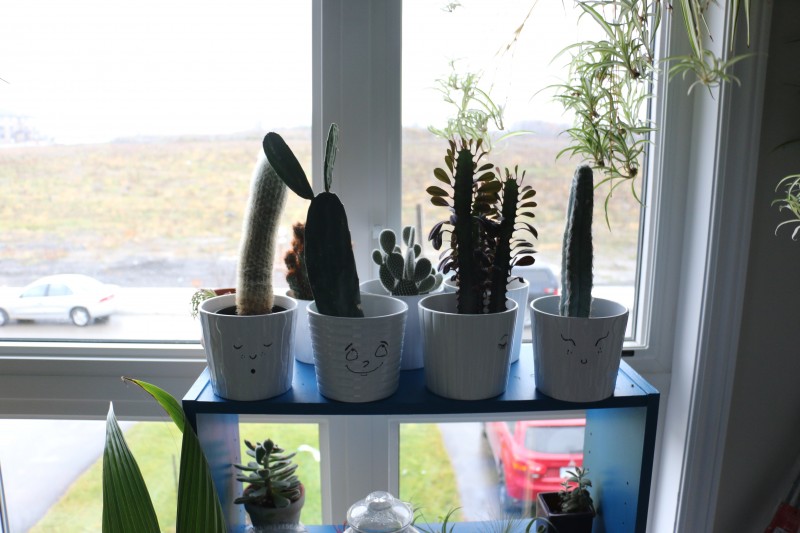 Name any benefits you get from your plants: The feeling of calmness, peace…tranquility! When I sit in my little created jungle, it calms me down and brings me a sense of joy. I like going in there after work or Saturday mornings; just sitting there for about half an hour after a long day helps me relax or gives me the jolt to get ready for my day in the morning.
What kind of plants (genus, species or family) you like the most:This is very hard to choose so I'm not going to. Although my current crush is on cactus!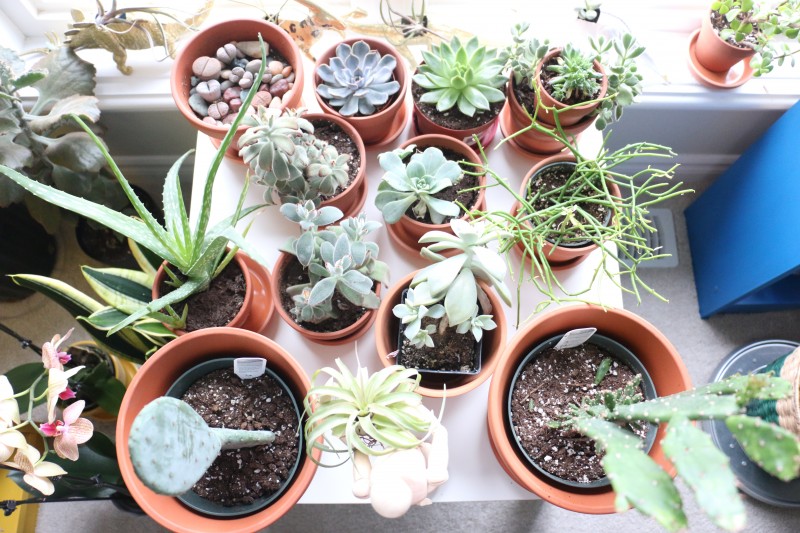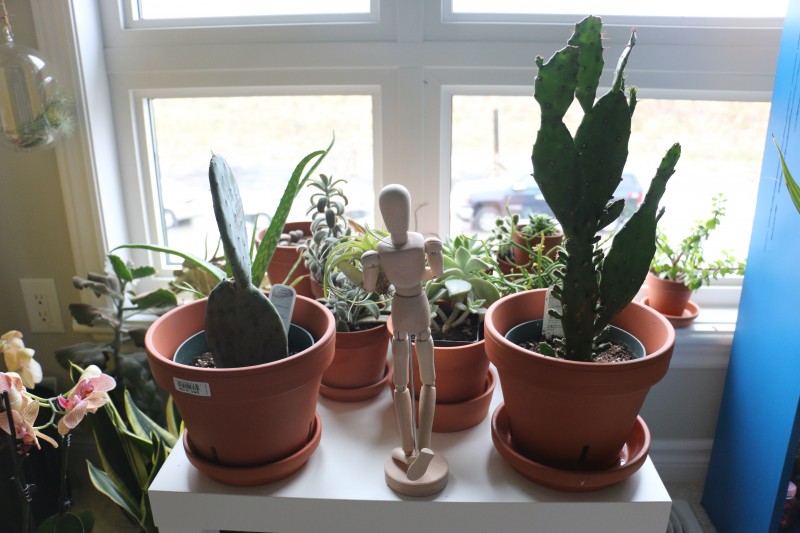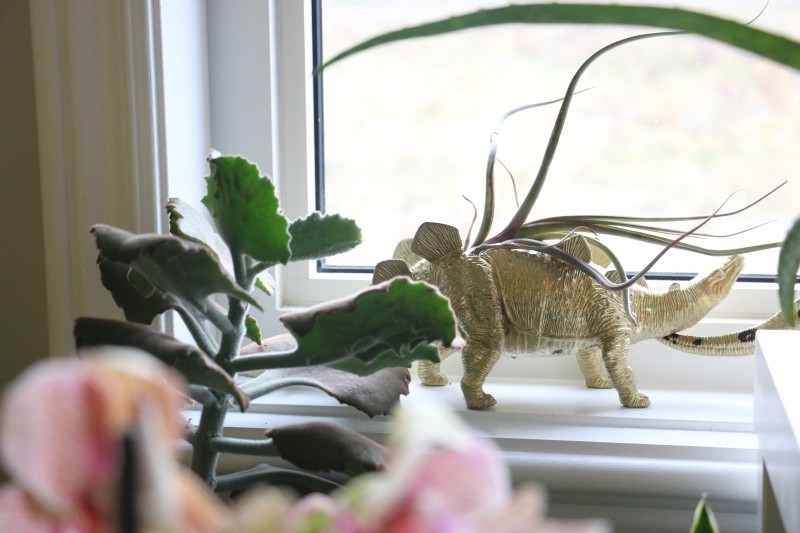 Can you share the biggest challenge you have had with your plants?: The biggest challenge would be getting rid of pests on plants I really like or have an attachment to. Those darn mealy bugs. I am in a battle with mealy bugs right now on one of my prayer plants. I don't want to get rid of and it seems they don't want to leave either. So the challenge is still on.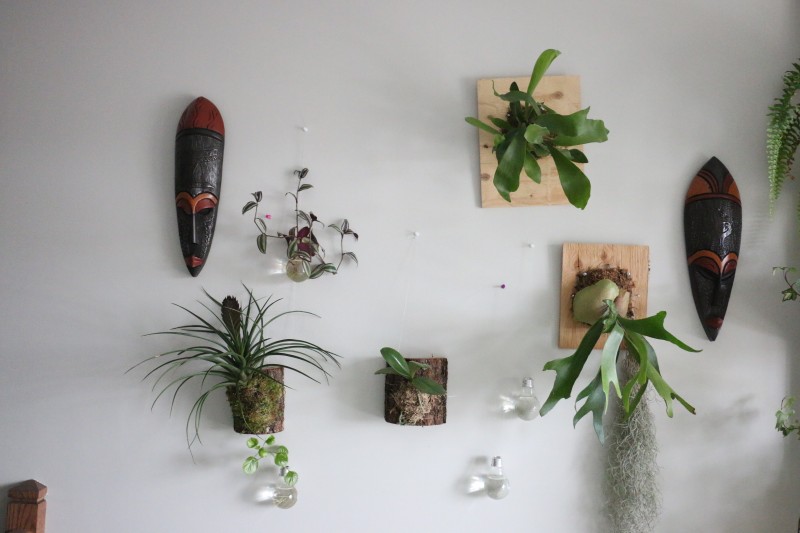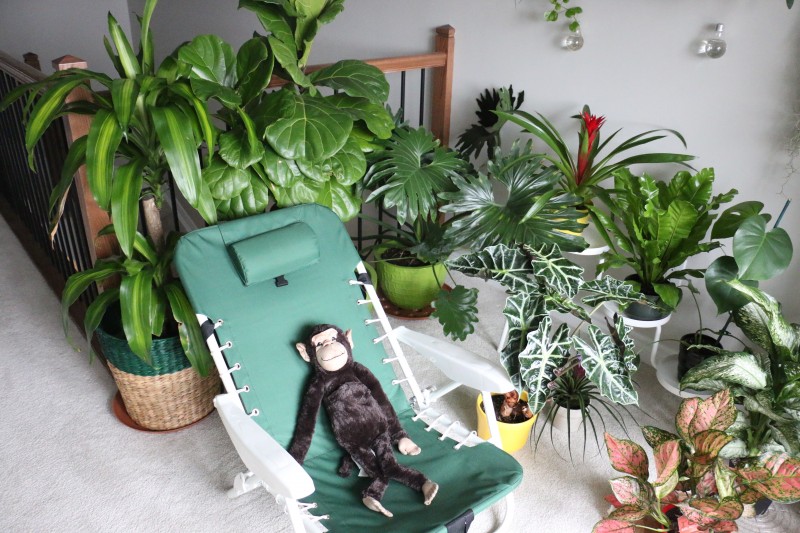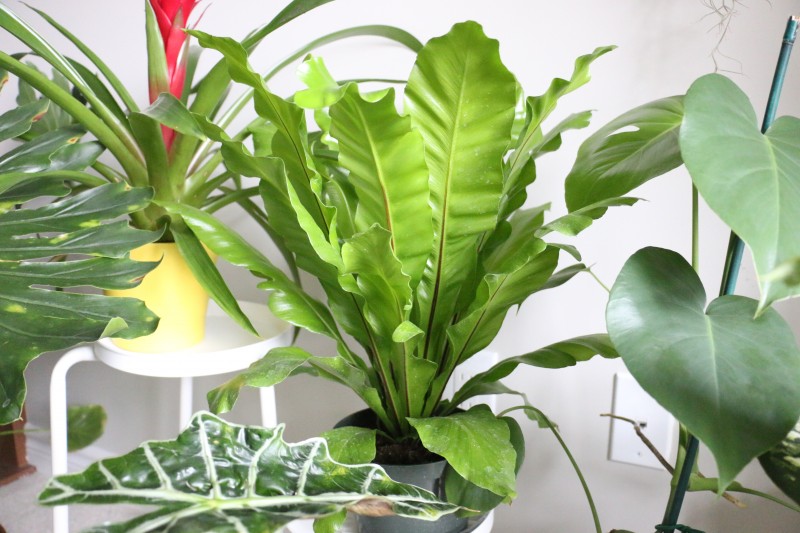 Can you share one mistake you made as a gardener?: Throwing away plants because the flowers died!
If your plants were to be taken from you and you could only keep one (can't bear the thought I know), which one would it be and why?: Hmmm. Again so hard to choose. Maybe I would keep my English Ivy. It is one of the smallest plants I have so would be easy to carry. I am attracted to the way it trails over the shelf.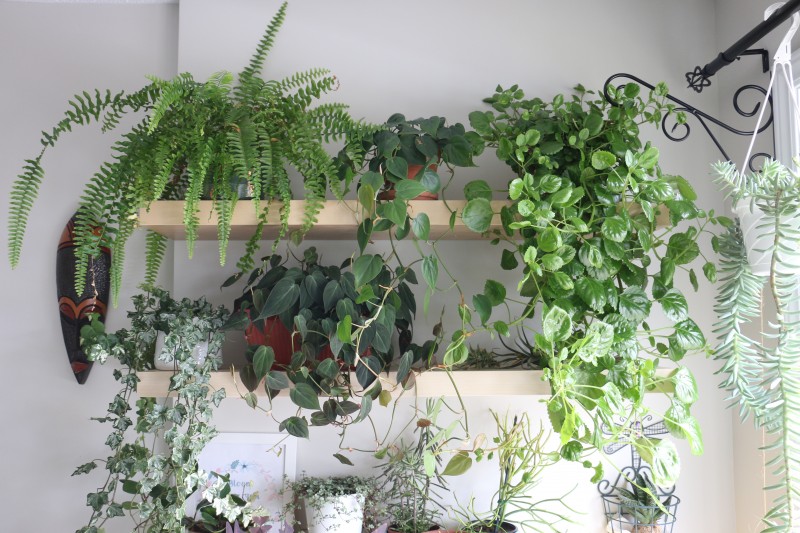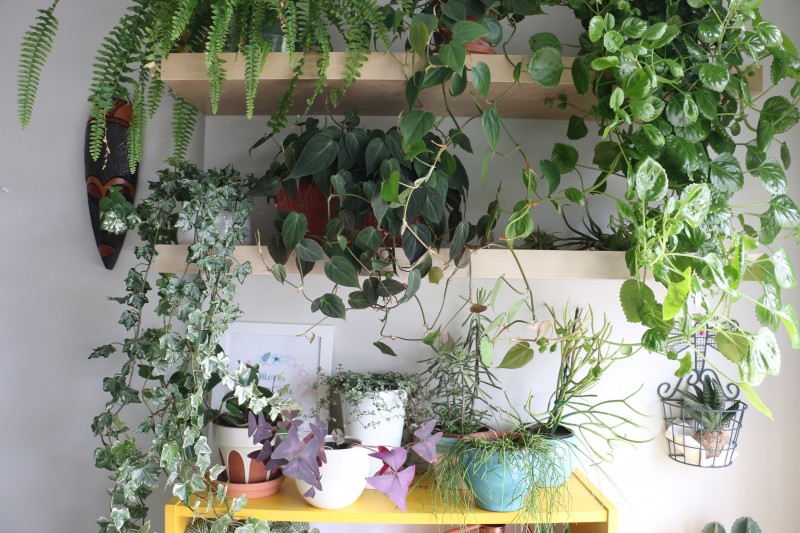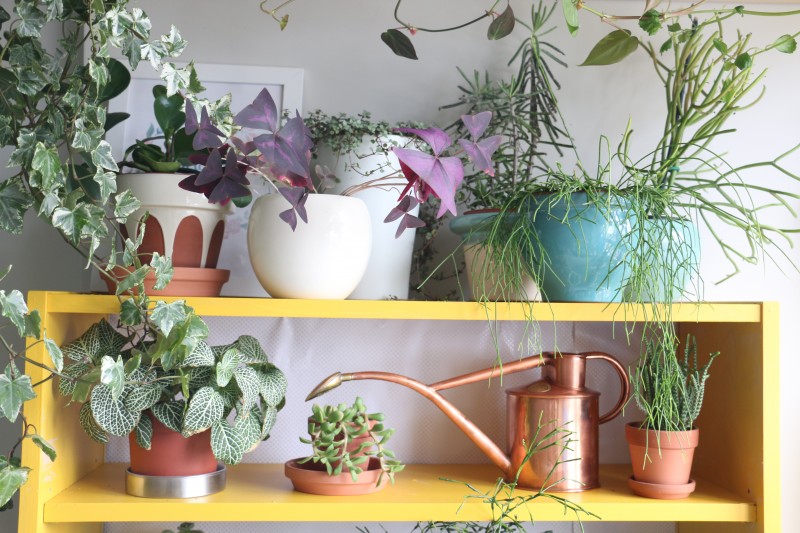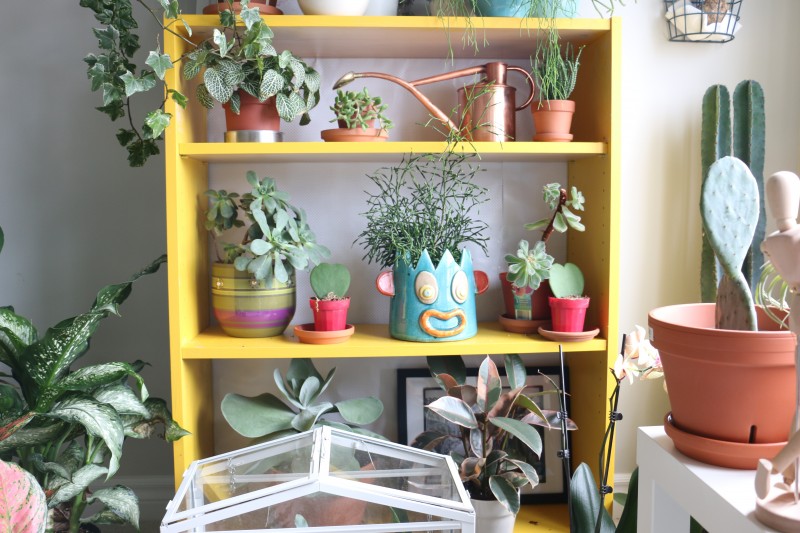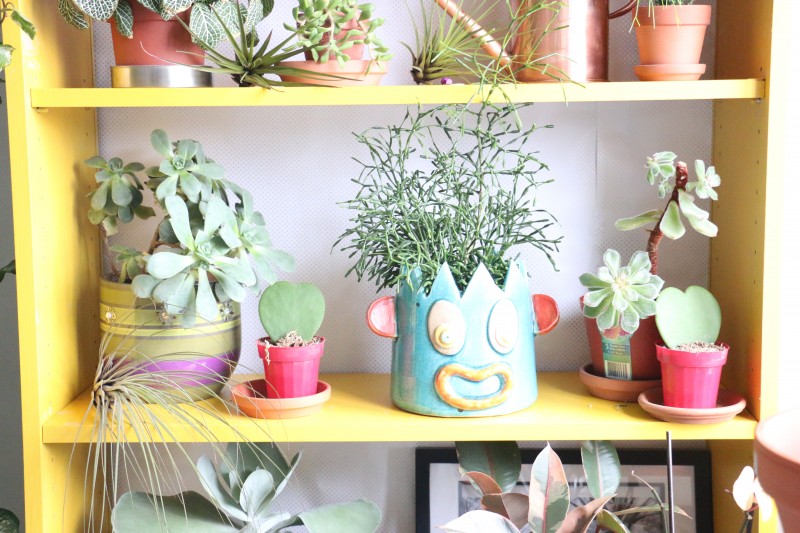 Best advice you can give about any aspect in taking care of plants: Don't sweat it. Let growing plants be fun. You will make a few mistakes along the way but you learn from them. One this I will say is, experiment with your plants, that is the best way to learn their needs.
And that is it! Thanks for coming on the tour and I hope to see your plants very soon.
---
Would you like your plants featured here? Go to The Plants at Yours to learn more.
Send your pictures or questions to info@greenobsessions.com.
Related
Barbara
Hi, I'm Barbara and I'm a little obsessed with house plants. I share my house plant adventures in the hopes of inspiring you to continue to enjoy the greens in your home. And if you have no plants (yet!) I hope this blog inspires you to add some green to your home. So go on! Try it! I think you might quite like it. And who knows? You may end up being … obsessed too.
Related