I decided to start a project called "The Plants at Yours". This is to feature people's plants and inspire others to add some green to their homes. Go to The Plants at Yours to learn more.  I'm kicking off this project with plant photos from my Aunt Delores' garden. When I realised she had a collection of tropicals, succulents and cacti, I knew I had to share them with the rest of you.  I love seeing what others around the world have in their plant collection. Enjoy!!
Name/Occupation:  Delores, (Barbie has been trying to get an interview out of me for a while!). A mum of 5….running a  cake decorating business.
Where do you live?: I live in Accra, Ghana and I have a Green Obsession!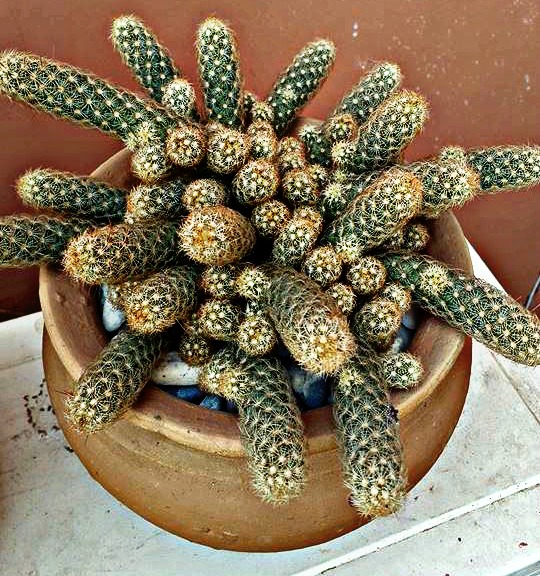 How long you have been into plants and how did you get introduced?: I moved to my new house about  6 years  ago and my house was green free. When I was younger, it was part of my chores to water and take care of my mum's plants and I loved watching them grow. It took me three years to finish my garden but I still add on and take away from time to time.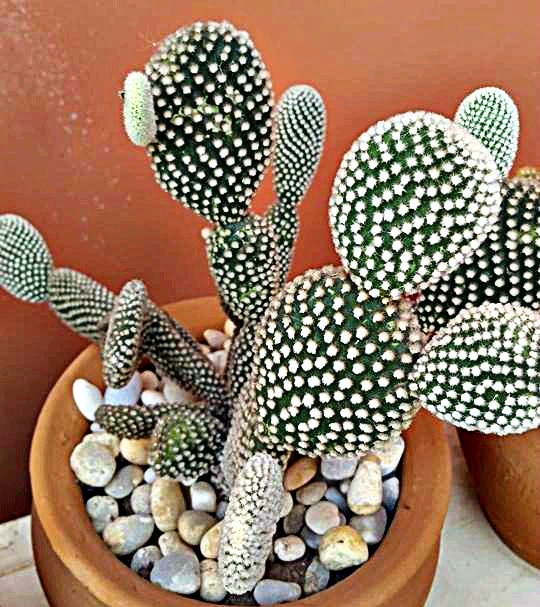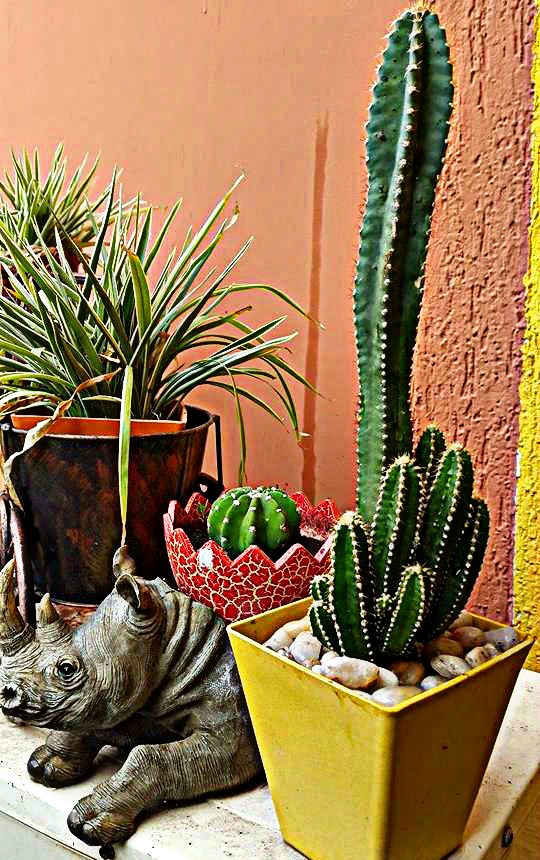 I love this Rhino. It looks so at home among the cacti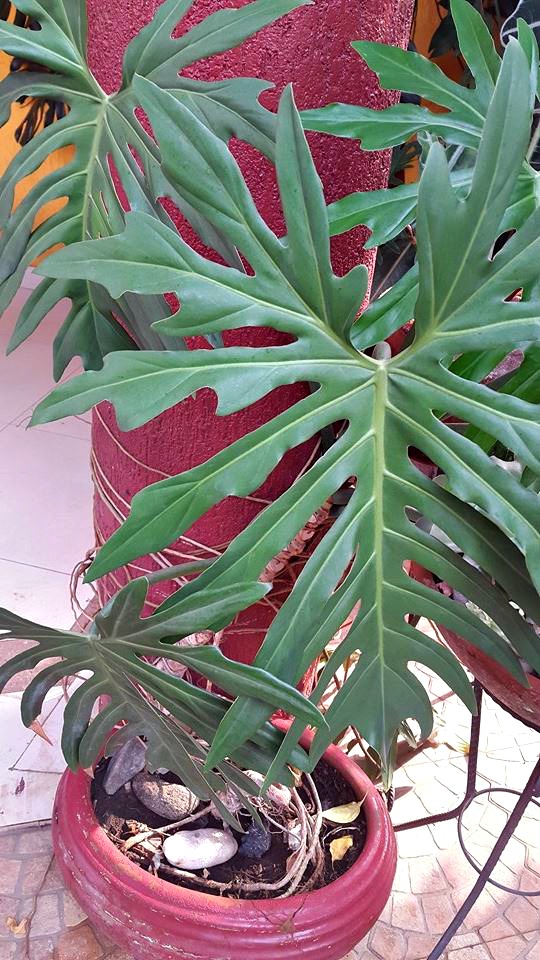 Look how this philodendron is climbing up the column.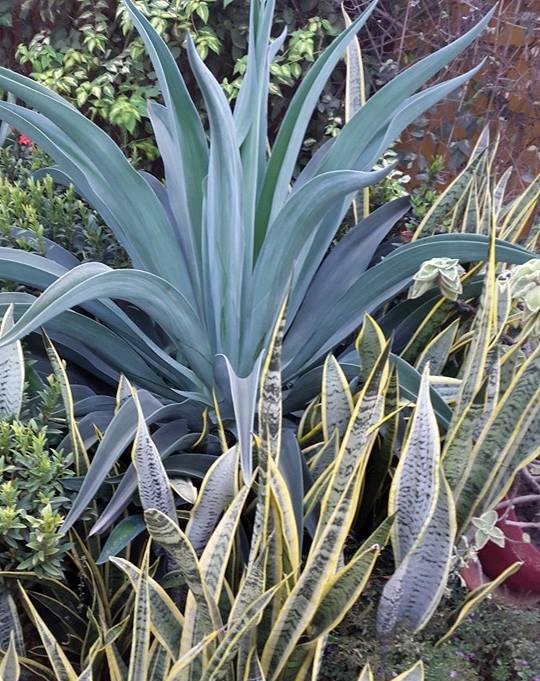 I love how this Agave looks like a painting. I once saw this type of Agave at the Baltimore Rawlings Conservatory. The snake plants are not bad too.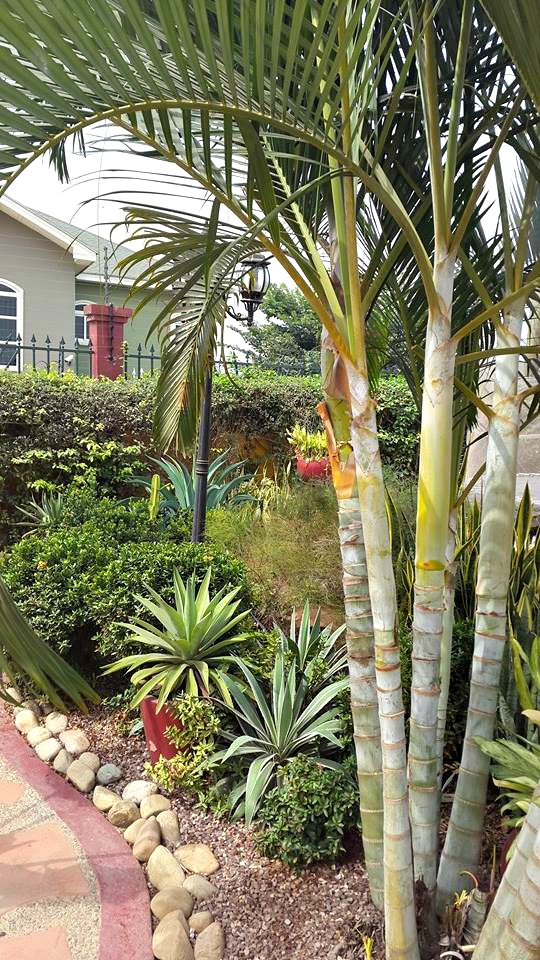 What kind of plants do you like the most?: I have over 300 hundred  different species of plants and I love all of them.
If your plants were to be taken from you and you could only keep one which one would it be and why?: If I were to keep one plant it would have to be the "bird of paradise ". This is because it's been 5 years since I bought it and I still have not yet seen a flower. The other one I would keep would be ????? All of them!
I don't have a favourite really. If there's  anything I could have in my garden that i don't have ???? I think it would be grass. We have  termites here so that can be a  challenge .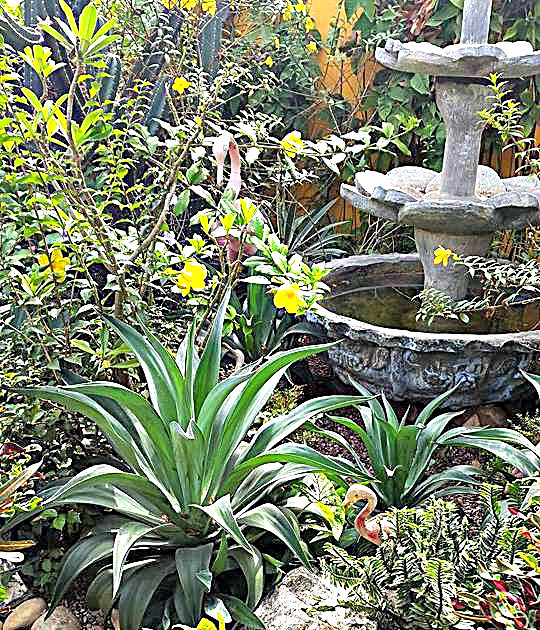 That's all folks! Hope you enjoyed Delores' plants.
---
Would you like your plants featured here? Go to The Plants at Yours to learn more.
I'm always on the lookout for plant lovers so tag your plant photos #ThePlantsAtYours on Instagram, Twitter or Facebook so I can spot and feature you next.
Send your pictures or questions to info@greenobsessions.com.
Related
Barbara
Hi, I'm Barbara and I'm a little obsessed with house plants. I share my house plant adventures in the hopes of inspiring you to continue to enjoy the greens in your home. And if you have no plants (yet!) I hope this blog inspires you to add some green to your home. So go on! Try it! I think you might quite like it. And who knows? You may end up being … obsessed too.
Related