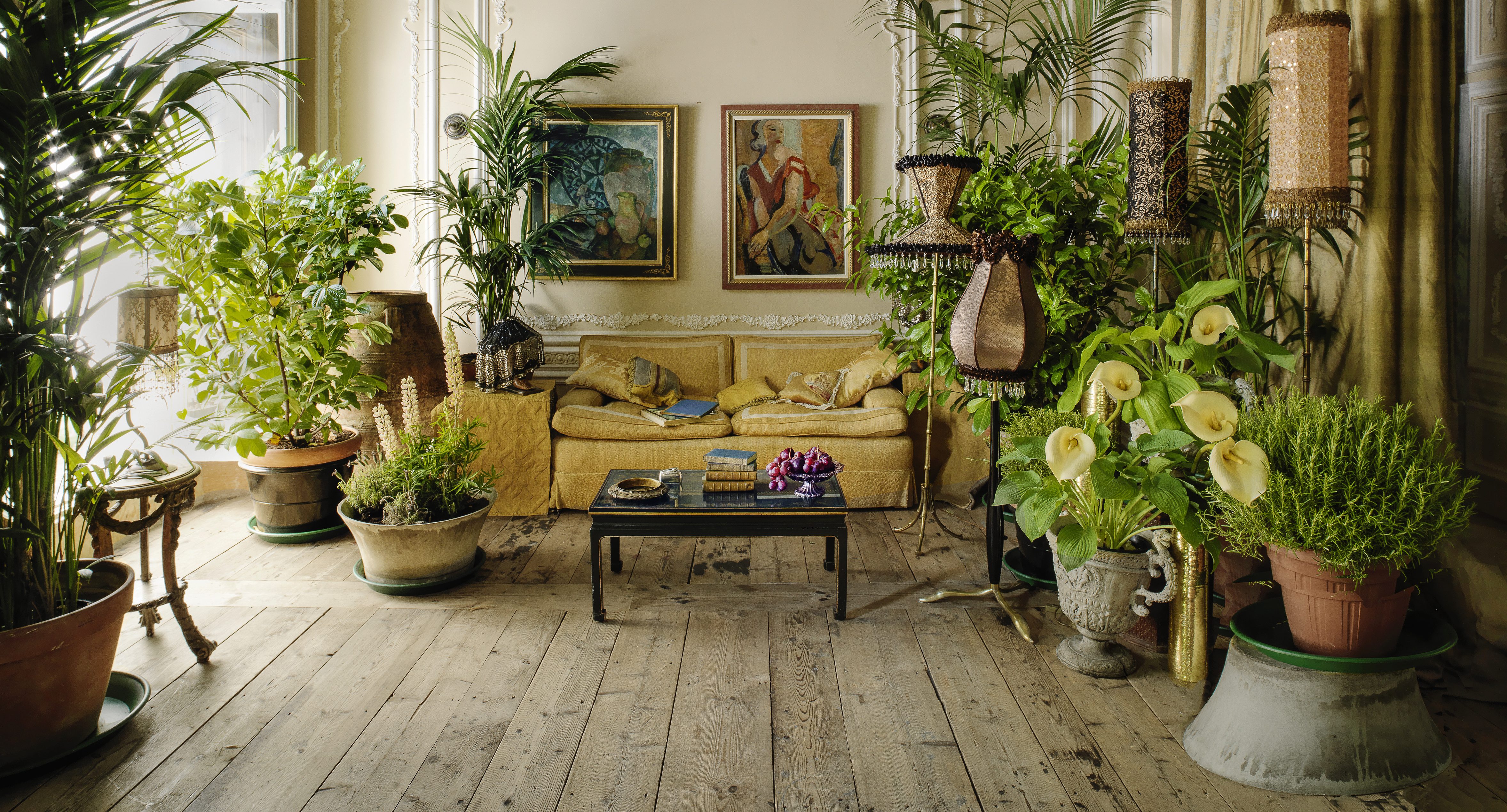 I have no words to describe this next plant tour… Just see for yourself.
Your name: Sera Hersham Loftus
Occupation: I'm an interior and set designer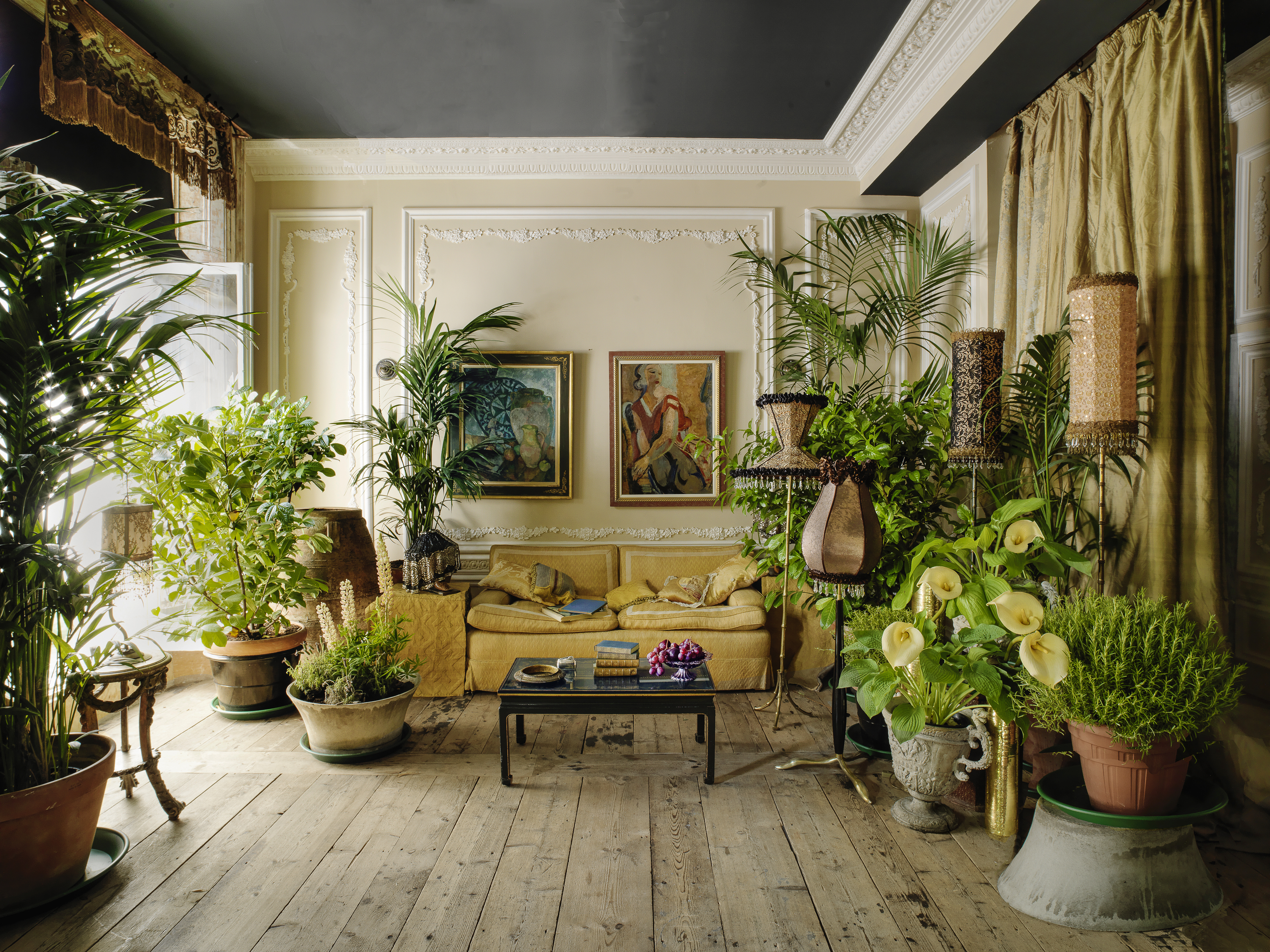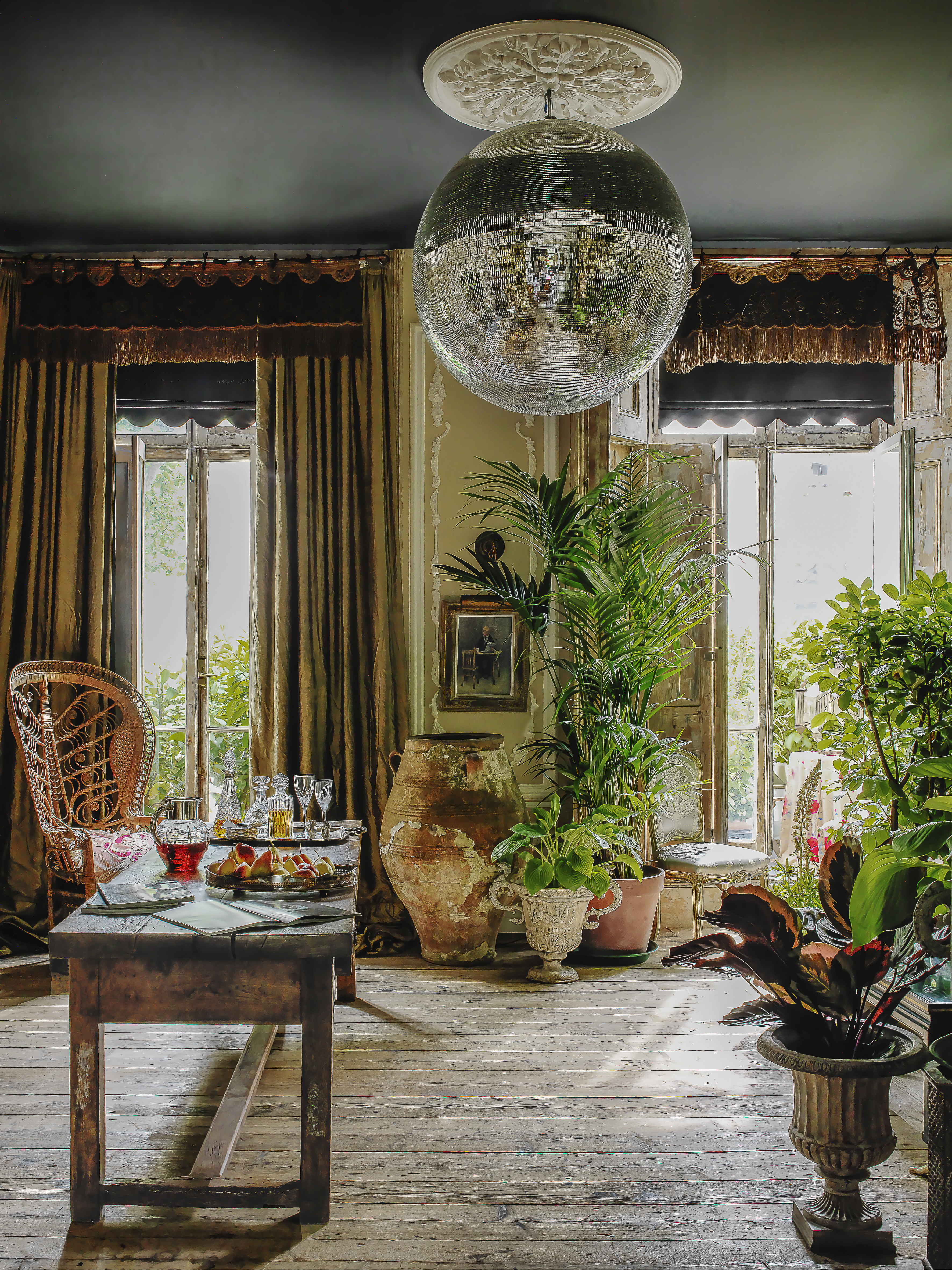 Where you live: London
Number of plants you own: 50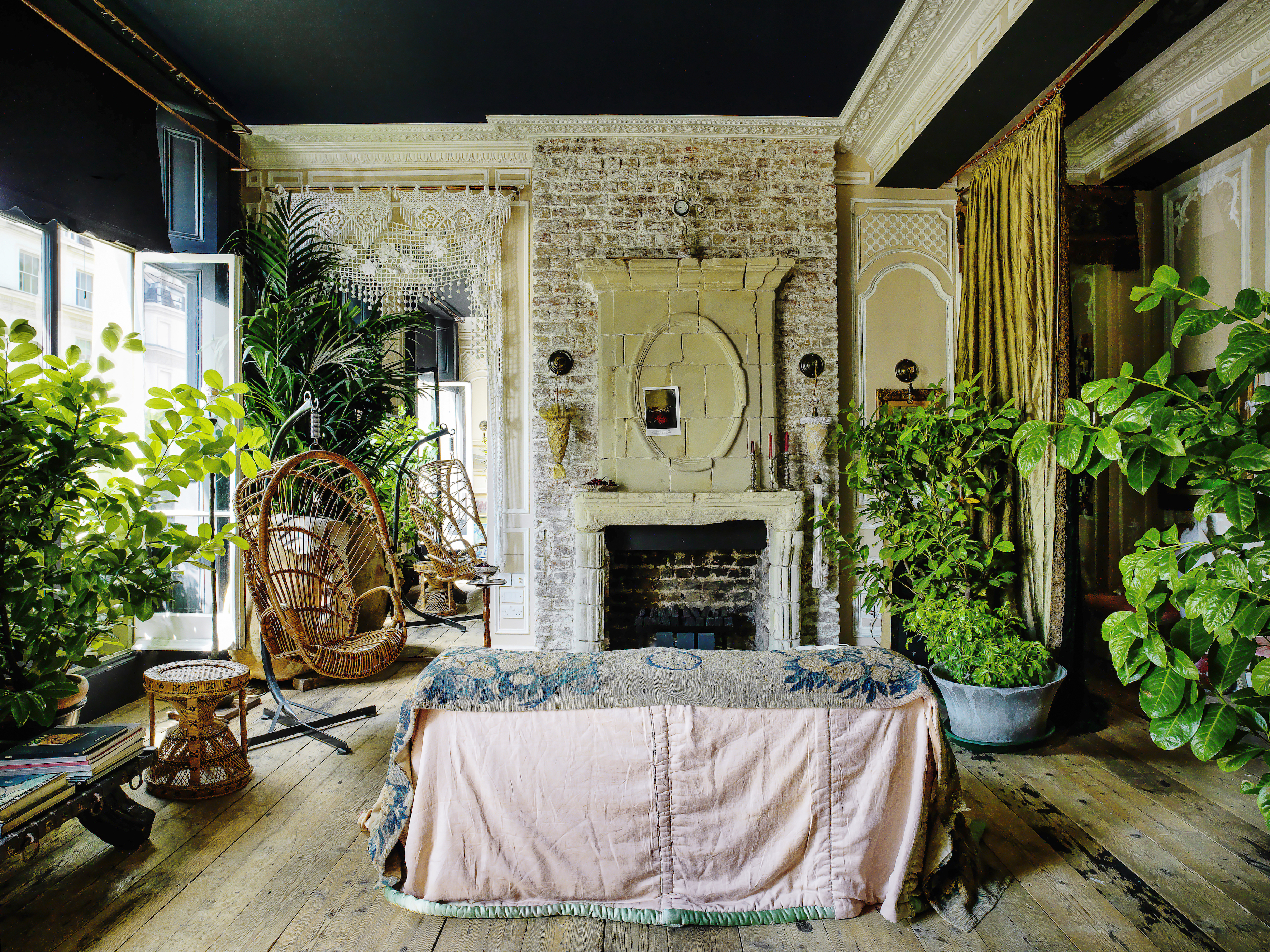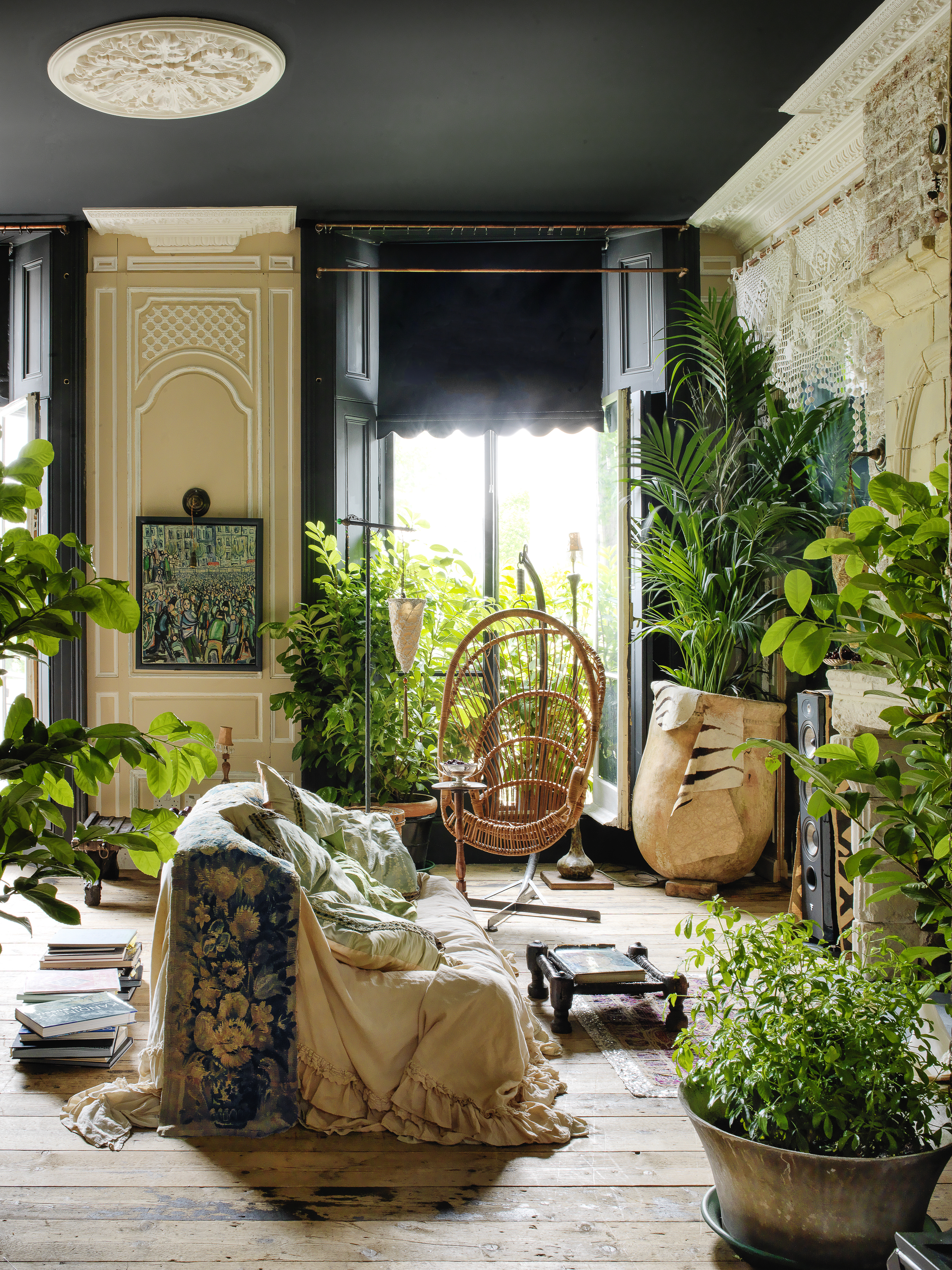 How long you have been into plants and how did you get introduced: I've always been into plants.  I've never not had plants in my home or in the designs for my clients.
Where are your plants located in your home? In all corners of the rooms and I hang trailing ivies from curtain rails.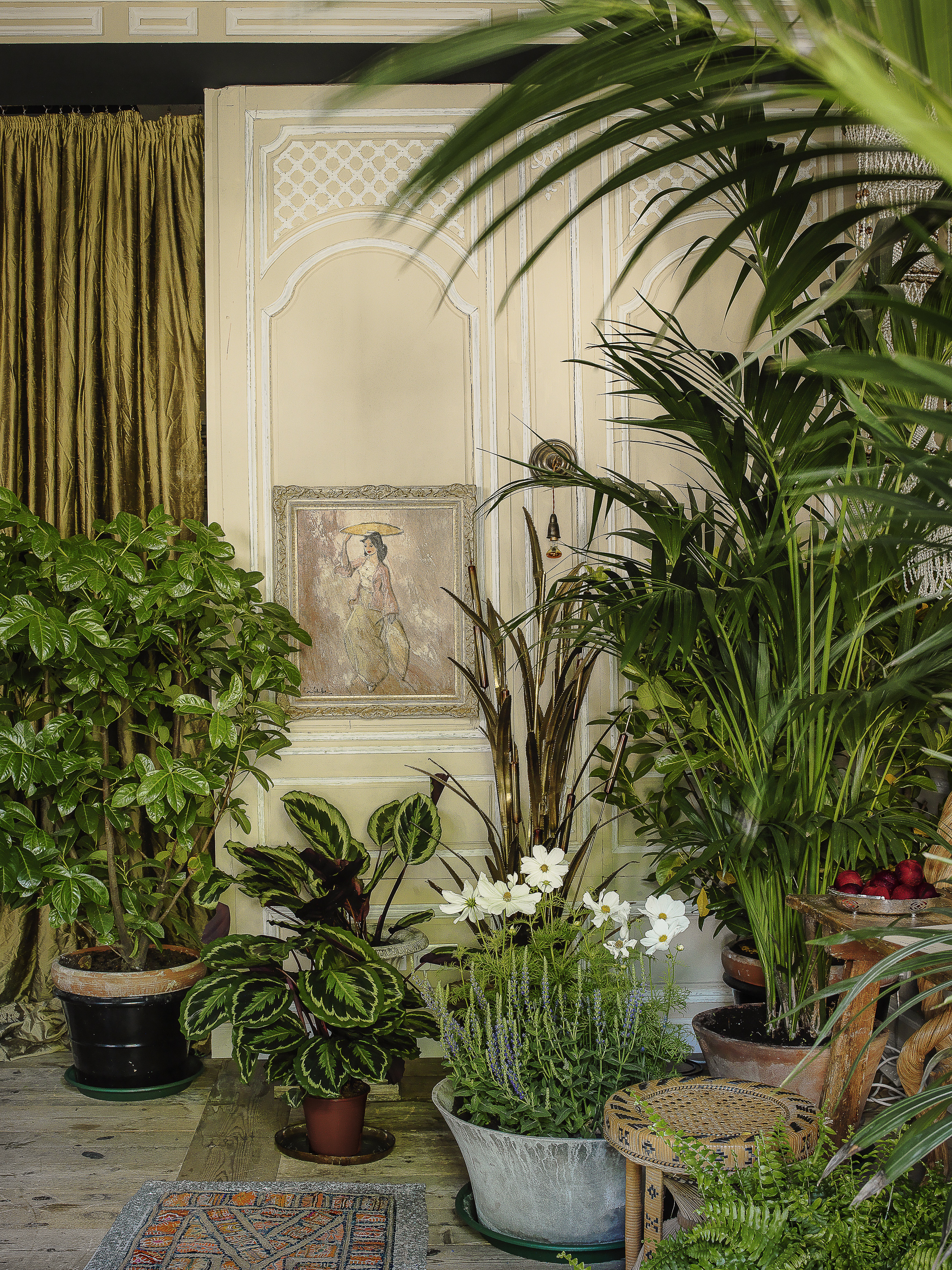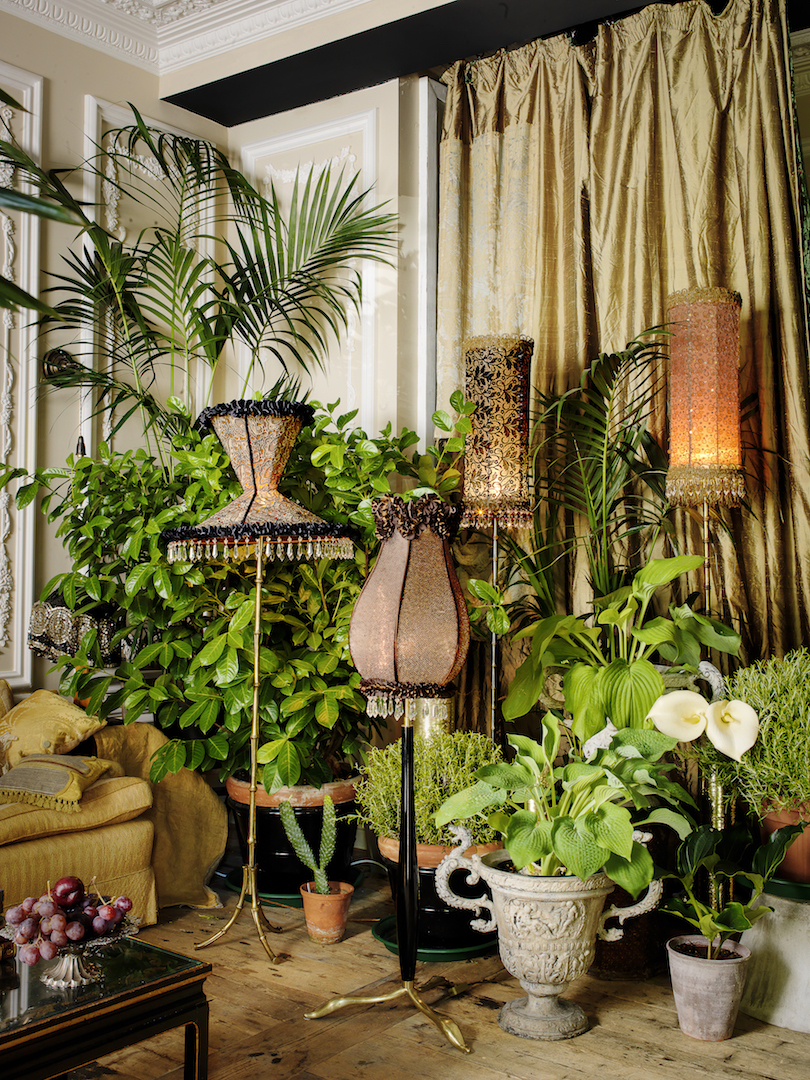 Name any benefits you get from your plants: I get the benefits of having life in my rooms. It adds romance and I feel like I'm living in a tropical island. At night the shadows of the leaves create dramatic shadows on the ceilings as I back light them.
What kind of plants do you like most? I especially like Kentia palms and big ferns which are all yearly. But I add other plants that are in season to spice up the groupings.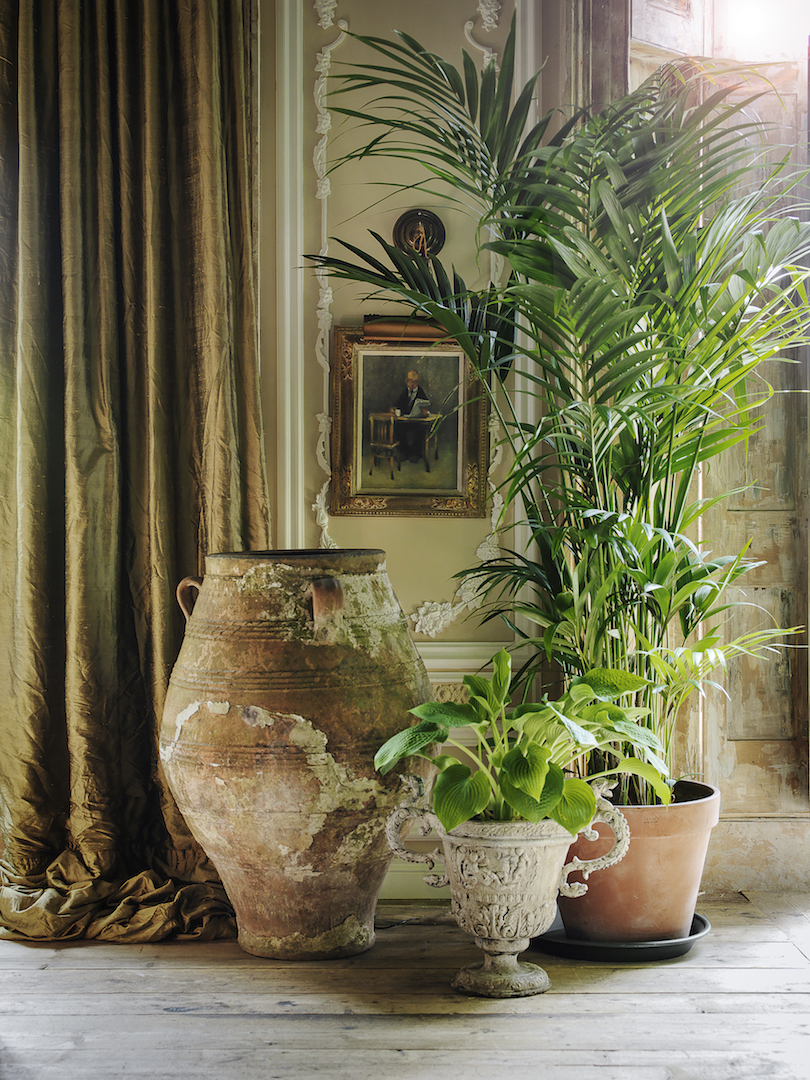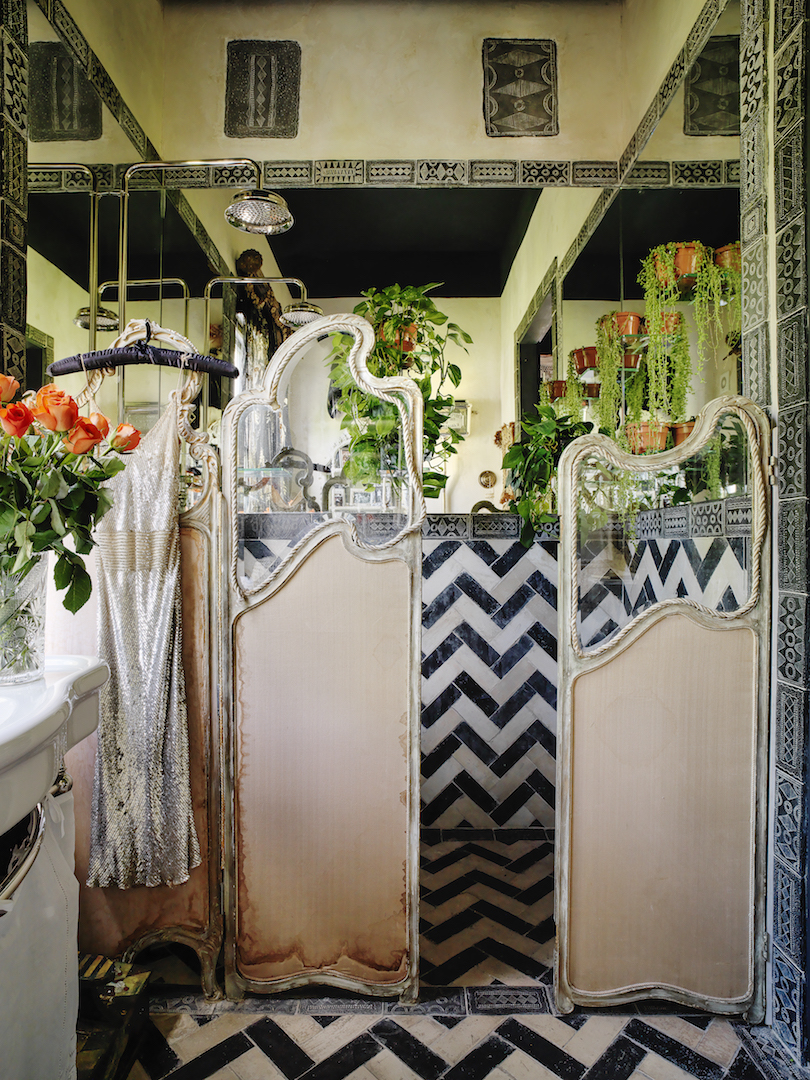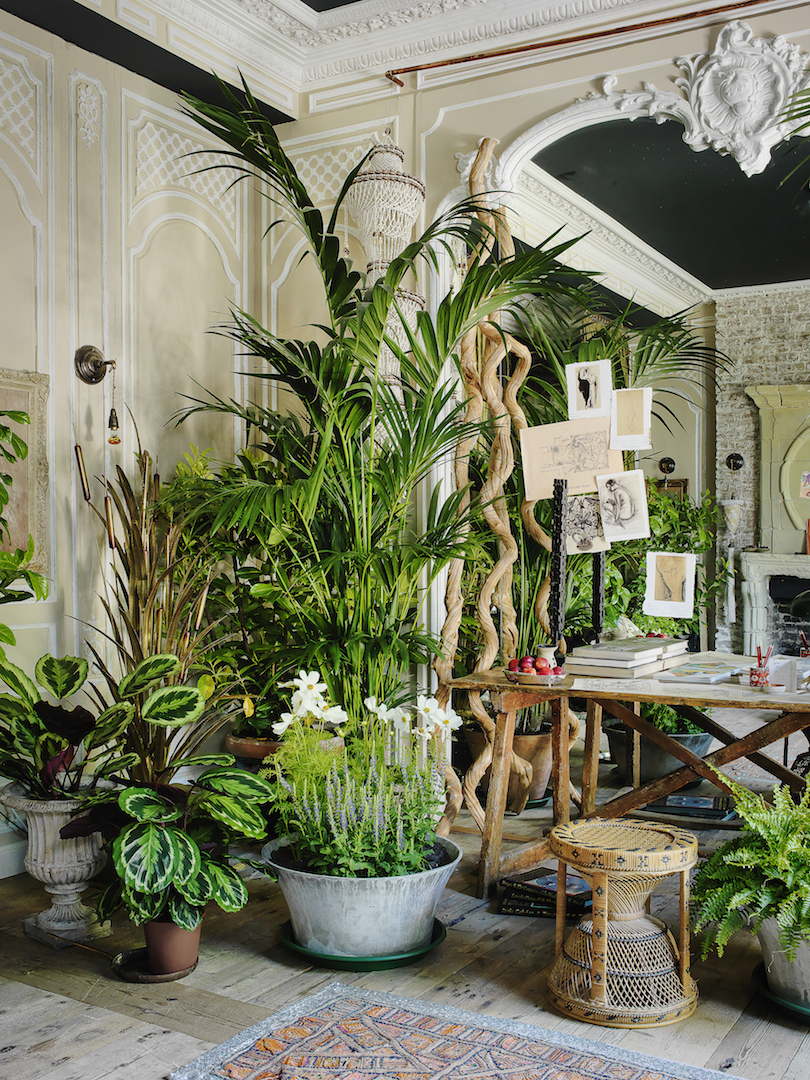 Can you share one mistake you made as a gardener? I'm an indoor gardener.  And my mistakes include leaving plants inside for too long.  I have learned that I must put them outside on my balconies from time to time.
If you could only keep one plant, which one would it be? The Kentias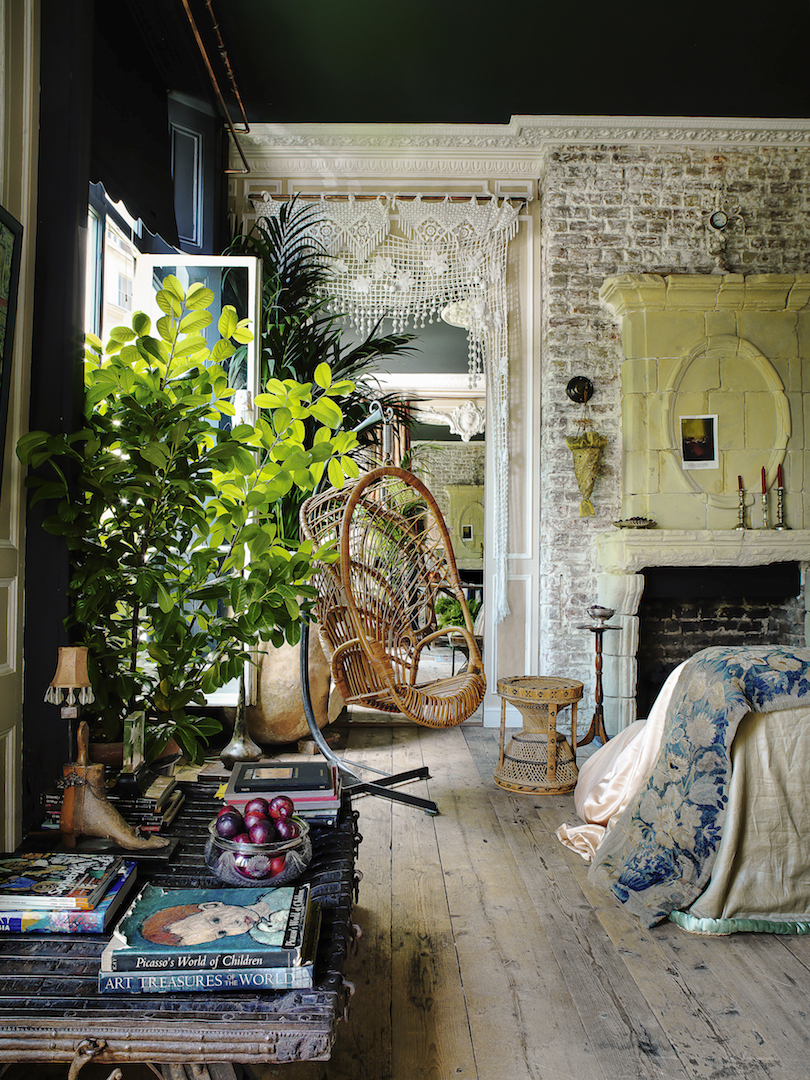 Best advice you can give about any aspect in taking care of plants. Keep them moist at all times, unless they are cactus 
Where can we find more of you and your plants? www.seraoflondon.com  and instagram @seraoflondon.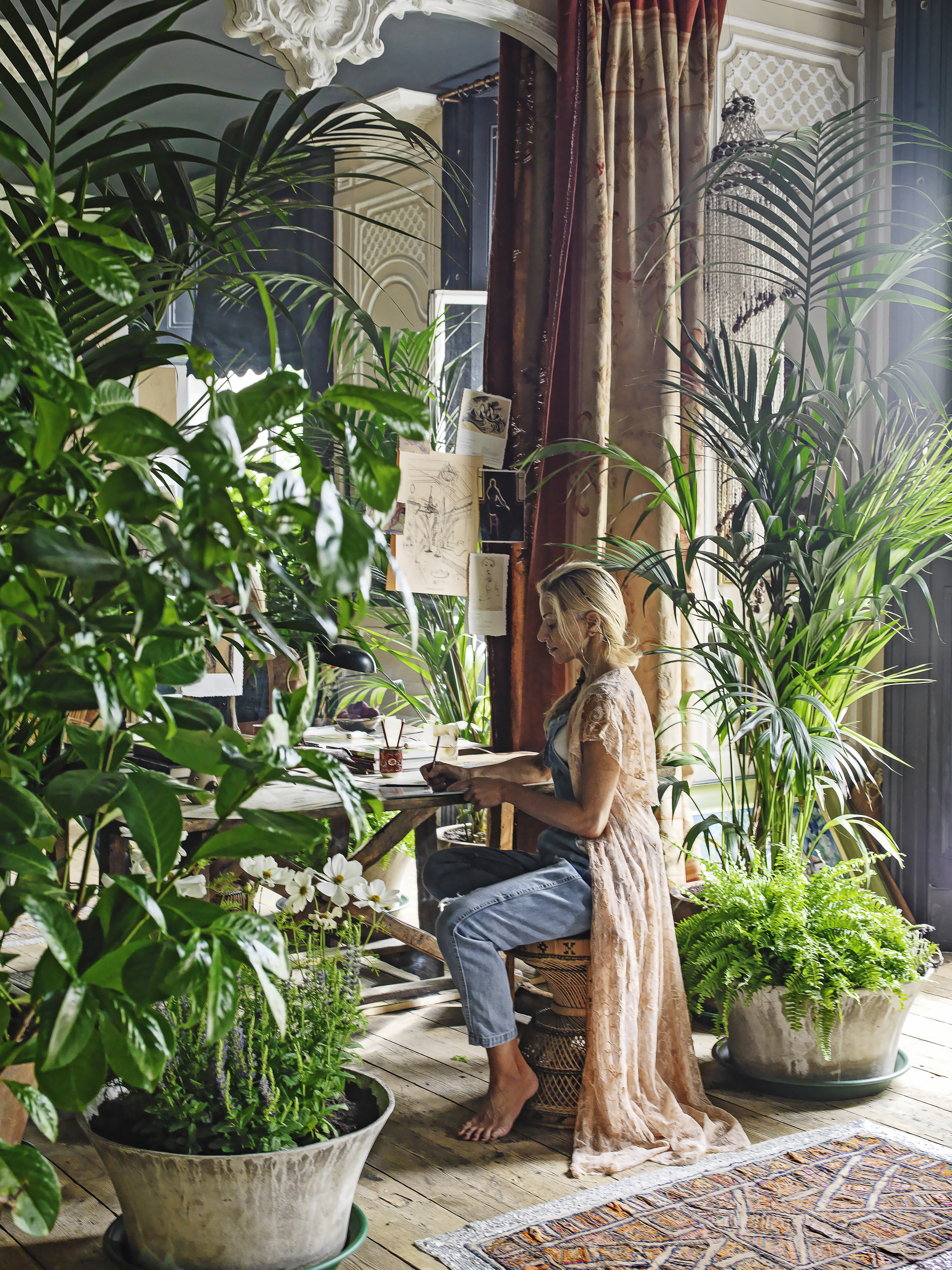 Still speechless. Thank you Sera, for sharing your romantic Victorian era-styled home. The plants fit in perfectly. Never could I have imagined such a space – that disco ball, the plant-filled cubicle, that amazing workspace, that peacock chair, that funky bustier lampshade, plants everywhere and those floors…!! Did I mention those lush Kentias?! So here I sit ,even as I prepare this post, still speechless. I can only wonder how it feels to live and sleep in this wonderful space. What was your favourite?
---
Would you like your plants featured here? Go to The Plants at Yours to learn more.
Send your pictures or questions to green.obsession.blog@gmail.com
***All photos shared on "The plants @ yours" series belong to their respective owners. Please do not use without their permission.***
Related
Barbara
Hi, I'm Barbara and I'm a little obsessed with house plants. I share my house plant adventures in the hopes of inspiring you to continue to enjoy the greens in your home. And if you have no plants (yet!) I hope this blog inspires you to add some green to your home. So go on! Try it! I think you might quite like it. And who knows? You may end up being … obsessed too.
Related