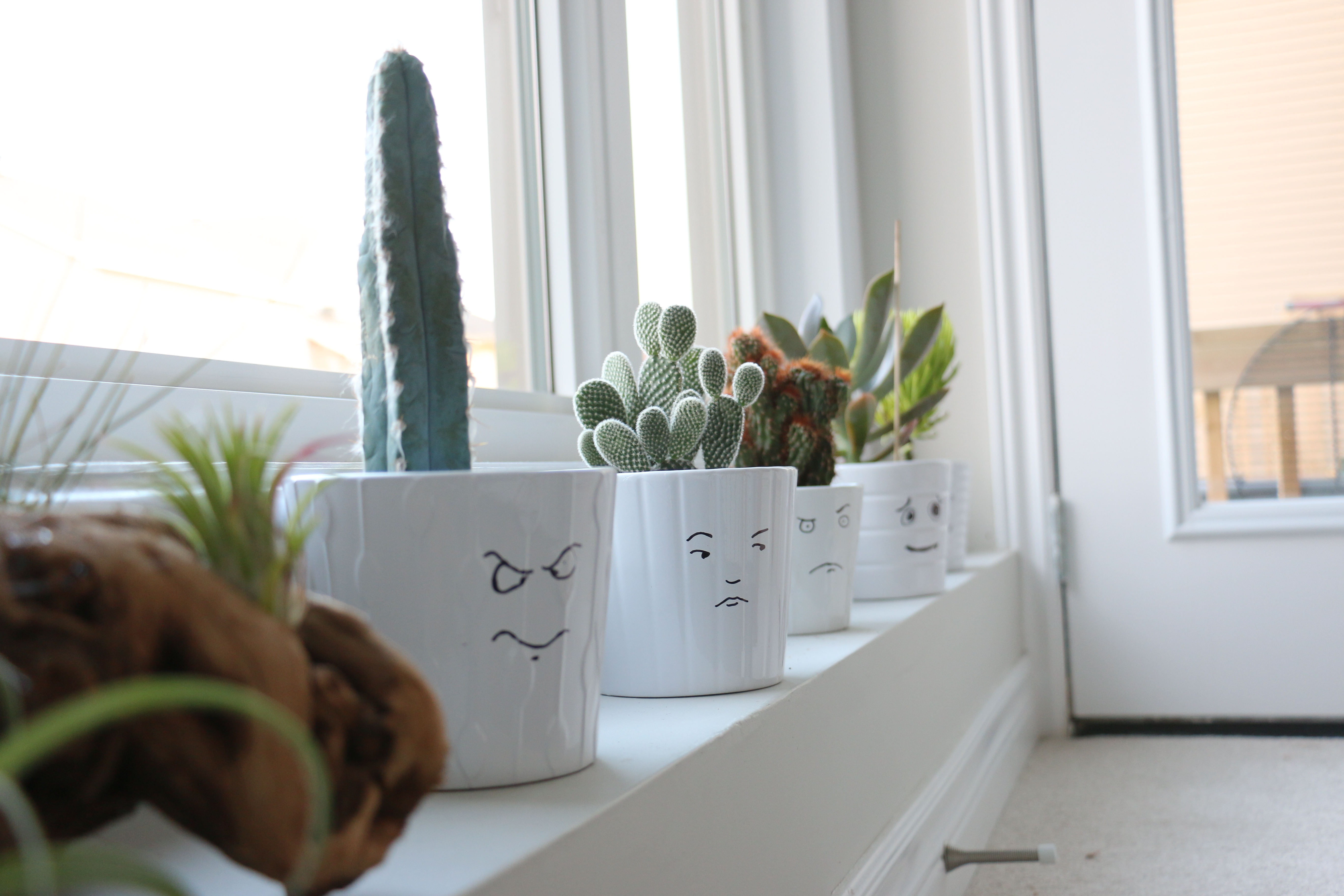 We were on a break but Urban Jungle Bloggers are back. This month, it is all about Plants and Art. Since I moved I have yet to finish unpacking which means, no art work up yet. However, lately I've been pretty obsessed with collecting cacti and putting them in pots was not enough. I thought giving my planters personality would make looking at my cacti a little more fun. The easiest DIY ever – all you need is a marker and a planter. If you do not have an artsy bone in you like me, do not fret… just google "cartoon facial expressions" and you will find lots of images to work with. Here is what I came up with.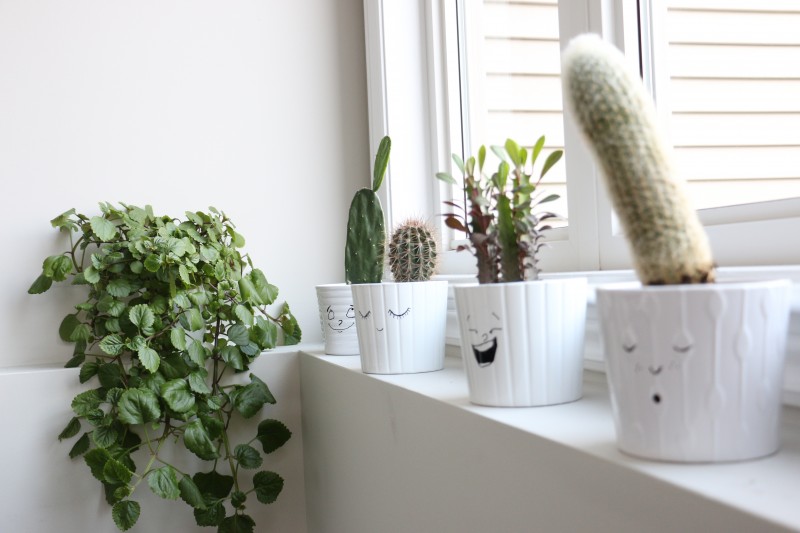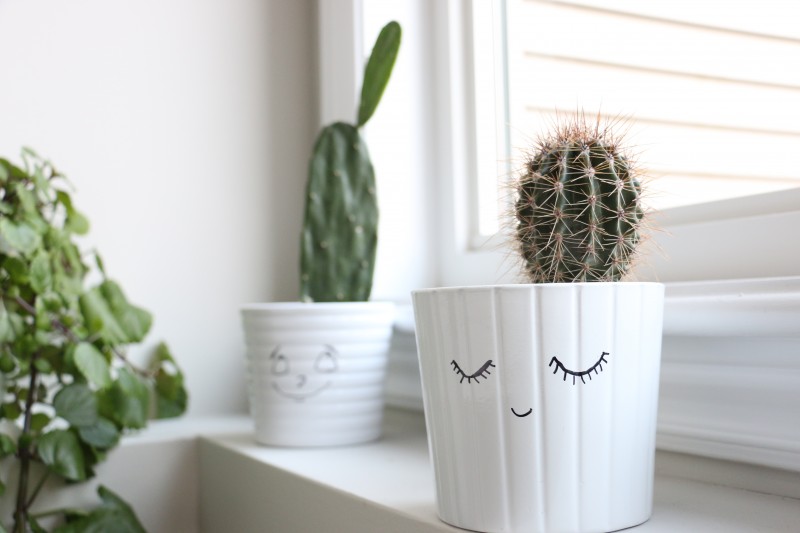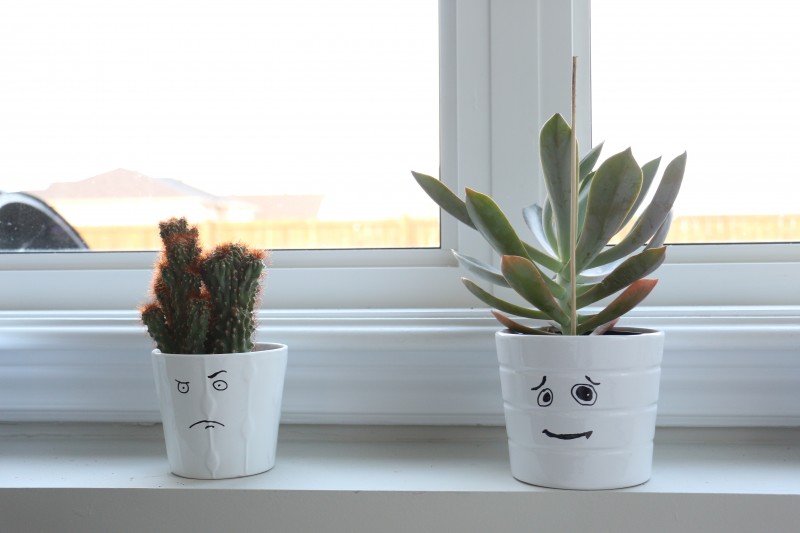 Meet Angry Cactus and Confused Succulent. What masterpieces!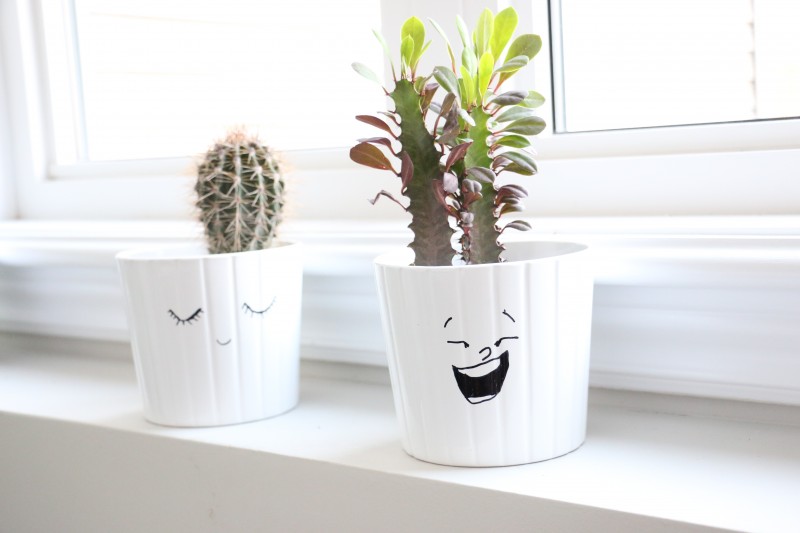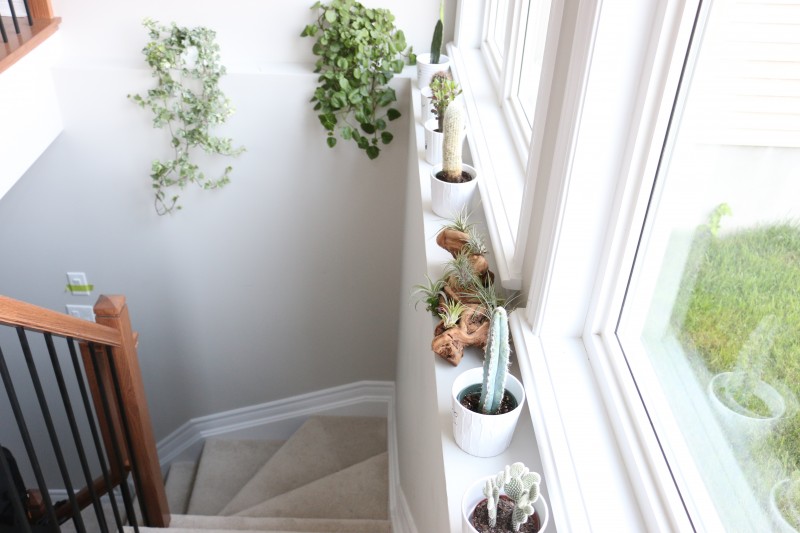 And that is how I combine art and plants!
Why don't you head on over to the Urban Jungle Bloggers website for more takes on plants and art?! Until the next green obsession, have a great weekend!
---
Urban Jungle Bloggers is an on-line community of plant-loving bloggers created by Igor of Happy Interior Blog and Judith of Joelix.com. The idea behind this project is to get some green into our homes and blogs! Every month Igor and Judith invite bloggers to share ideas regarding a particular green theme or topic. Visit the Urban Jungle Bloggers blog to learn how you can participate.
Related
Barbara
Hi, I'm Barbara and I'm a little obsessed with house plants. I share my house plant adventures in the hopes of inspiring you to continue to enjoy the greens in your home. And if you have no plants (yet!) I hope this blog inspires you to add some green to your home. So go on! Try it! I think you might quite like it. And who knows? You may end up being … obsessed too.
Related