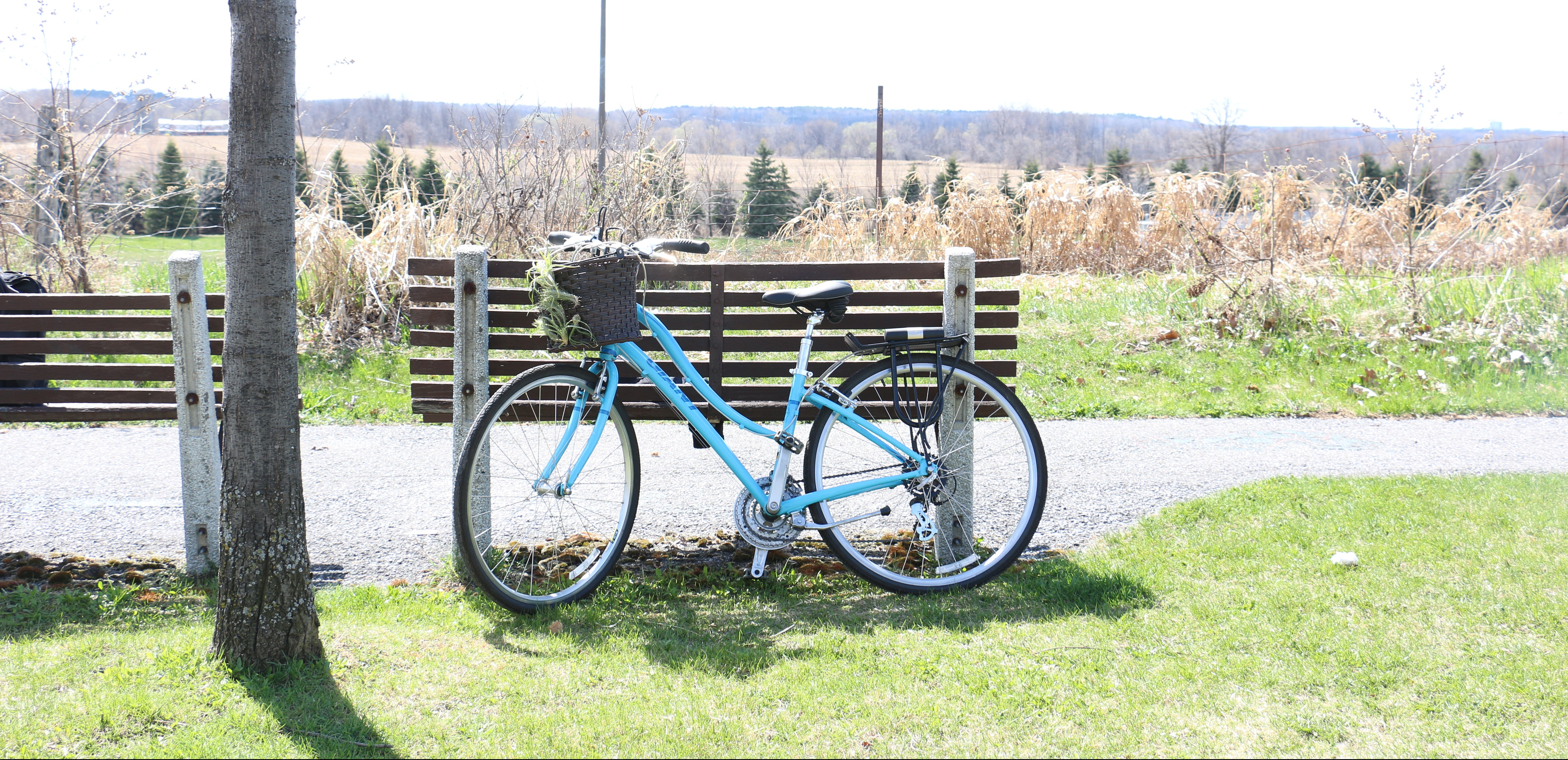 When I stay indoors for too long, sometimes I can go stir crazy, but nothing a little step outside for some fresh air won't cure. Sometimes I wonder how it must be for houseplants which we keep indoors all year round. We have designated them to be houseplants but in their world, they belong outdoors. Wouldn't they love to have some good ol' fresh air? Our winter here in Ottawa this year, was exceptionally harsh and long, so at the hint of spring in May, I couldn't be more excited. When the weather was just warm enough, I decided to take the bike for a spin. I thought it would be a great idea to take a few plants along. D thought it was a bit 'out there' to ride around on bikes with plants and made me start second guessing what I thought was a Great idea. I mean, my plants would get some much needed sun (which is non-existent in my apartment) and fresh air. I did a little searching about taking plants for walks because I thought surely, I'm not the only one who has thought about it. Surely enough one or two websites talked about July 27 th which has been designated (by who, I know not) as 'Take Your HousePlant For A Walk Day'. Whaat! I saw the following statement from one website, Days of the year :
Proud plant-owners can show off their leafy friends to the neighbourhood when Take Your Houseplant For A Walk Day rolls around. The idea behind this day is to celebrate plants, and to acquaint plants with their immediate environment, which is supposed to be healthy for them. Plant-owners can admire each others' plants, and exchange stories and tips on plant-care.

For those who find this concept a little strange, there are more conservative ways to get involved. Plants grow throughout their lives, and you can use this day as an excuse to re-pot any plants that might be getting a bit big for their abode. You can take your plant for a walk to a new location within the house, perhaps one where it might get more sun. And if you don't own a houseplant, there's no better day to bring one home and introduce it to your family.
This is actually a thing! I wonder how many people actually observe this holiday? Do you? I jumped with excitement ready to show D that taking your plants for a walk was actually a thing!  In my search I also found this children's book on Amazon titled "But why can't I…take my plant for a walk?" Funny! Armed with my new-found knowledge, I chose a few succulents I had then recently purchased and were in need of some sun therapy and adorned my basket with a few air plants too. I simply attached them to the basket with some wires.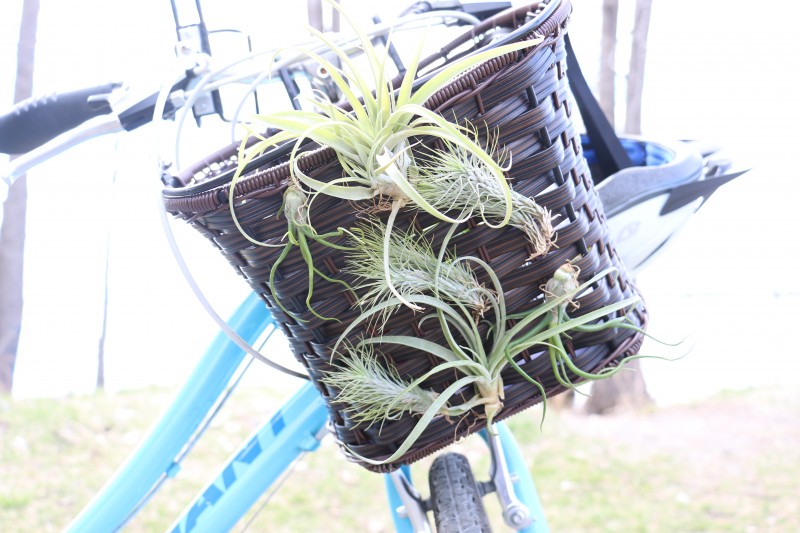 We headed for a bike trail near us that follows the course of the Ottawa River. There, we enjoyed a nice breeze, hot sun, and a beautiful scenery all in 15oC weather.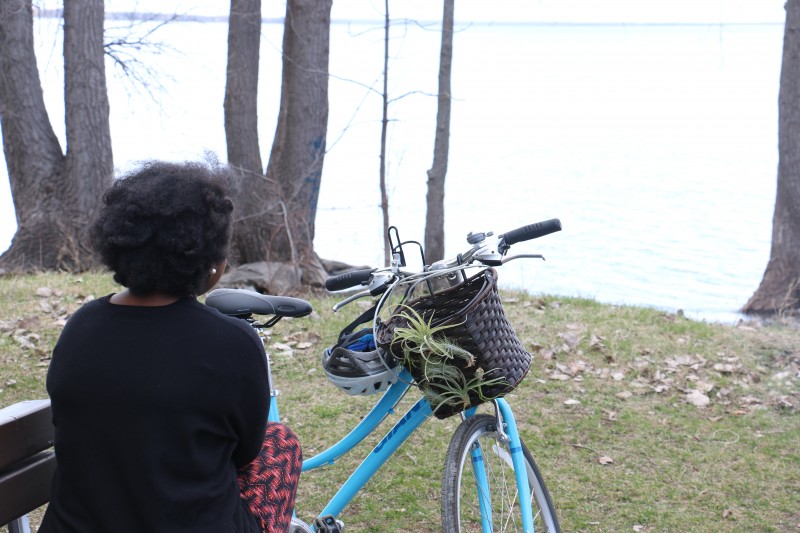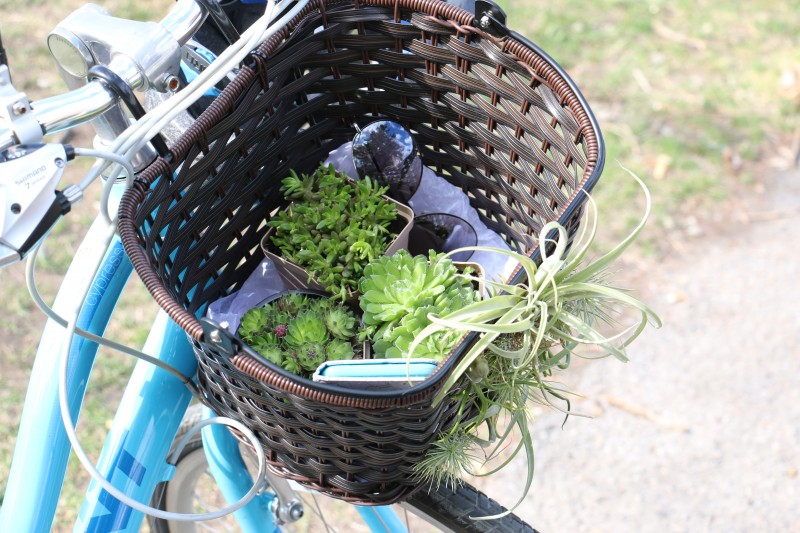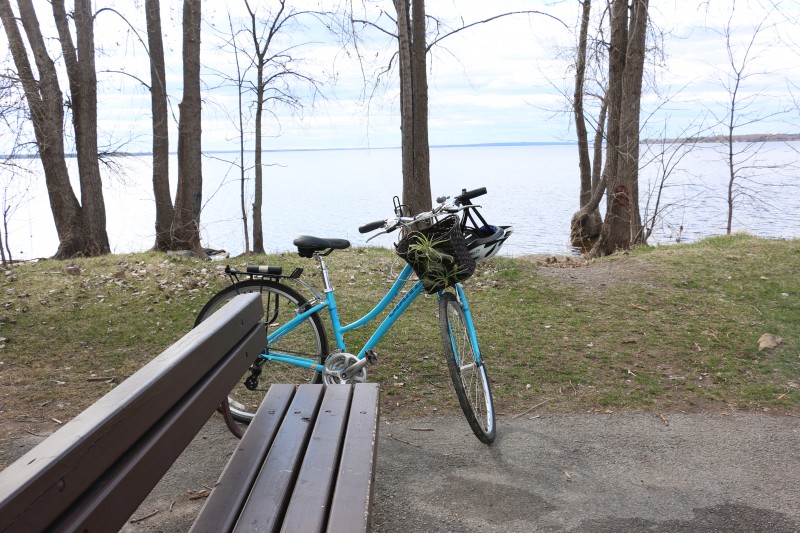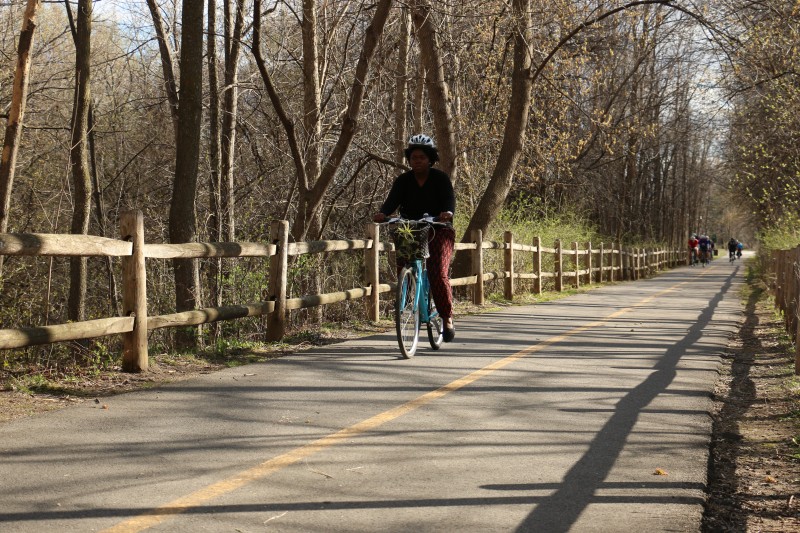 While admiring my airplant basket, I noticed one of my airplants had fallen off 🙁 Oh no! I had a rough idea though, where it would have fallen as I rode over a bumpy spot near our home. Luckily enough, I found it near the traffic light on the street, close to home. We were gone at least 2 hours and I was surprised to find that the airplant was intact and not trampled over by a car. Woohoo!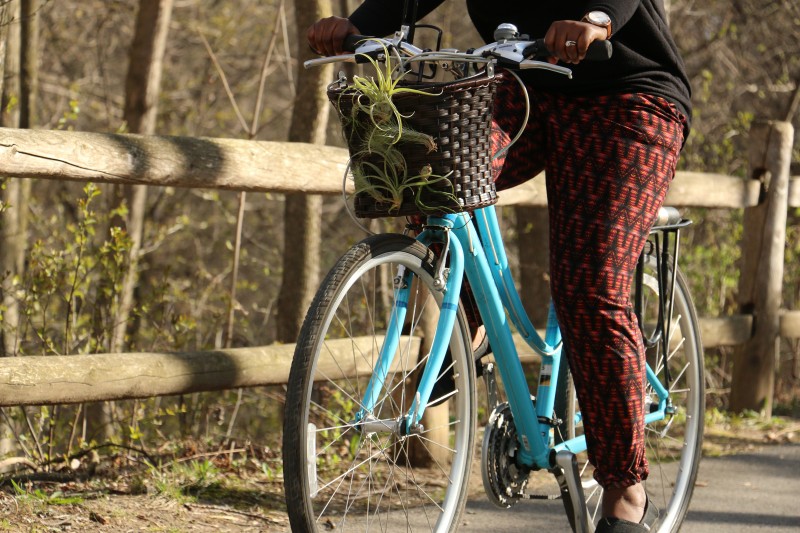 It was fun to take my plants out for a ride and the funny thing is, while I was a bit self-conscious about my plant adorned bike, I think most people on the trail hardly even noticed! I should definitely do this more often now that summer is here, and you can too. Remember to mark July 27th on your calendar and join other plant enthusiasts who are brave enough to venture out with their plants on a bike…or on a leash 🙂 . Use the hashtag #go_takeyourhouseplantforawalk on Instagram and Facebook on July 27th or any day after and share how you spent the day. I will include some of the pictures in my blog post for that day!

Related
Barbara
Hi, I'm Barbara and I'm a little obsessed with house plants. I share my house plant adventures in the hopes of inspiring you to continue to enjoy the greens in your home. And if you have no plants (yet!) I hope this blog inspires you to add some green to your home. So go on! Try it! I think you might quite like it. And who knows? You may end up being … obsessed too.
Related