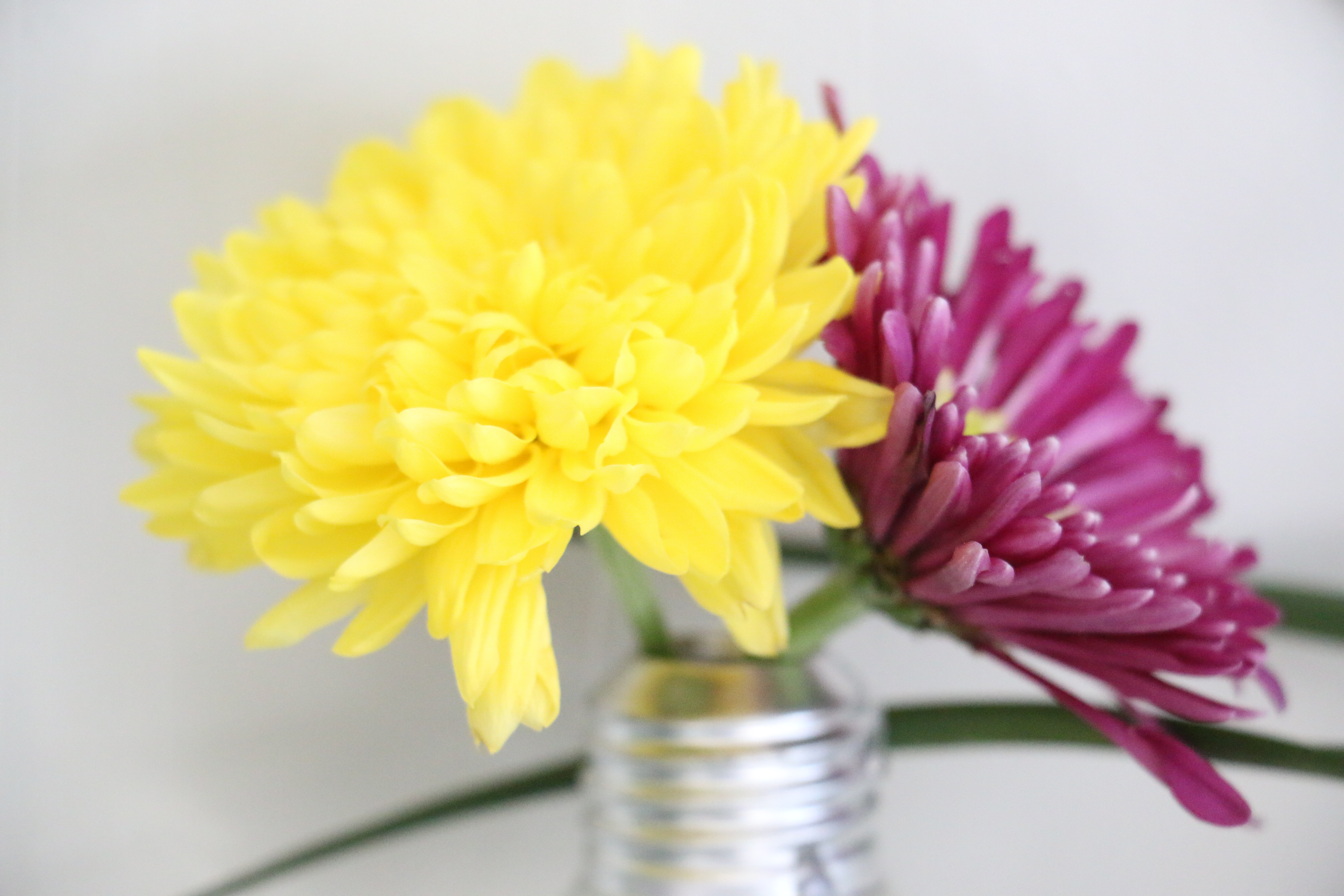 This month's UJB theme is Plants and Flowers. This challenge came at the right time because I must confess, I almost never have a bouquet of flowers unless there is a special occasion. Luckily, I got some flowers from my wonderful husband for my birthday 2 weeks ago and surprisingly they are still alive. I snipped a few to decorate my plant wall.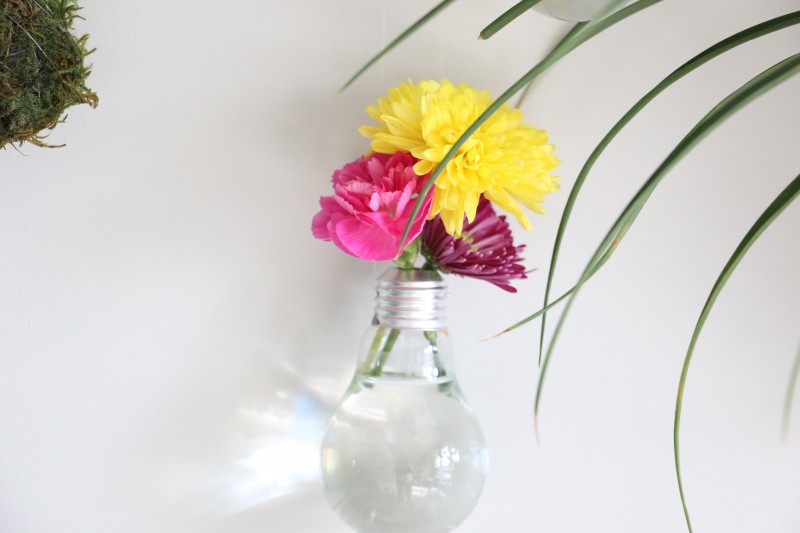 I made these light bulb planters a while back and I use them to root cuttings. I always have a few cuttings from overgrown plants which I pot up later once they have enough roots. I've rooted English Ivies  and spider plants in the past.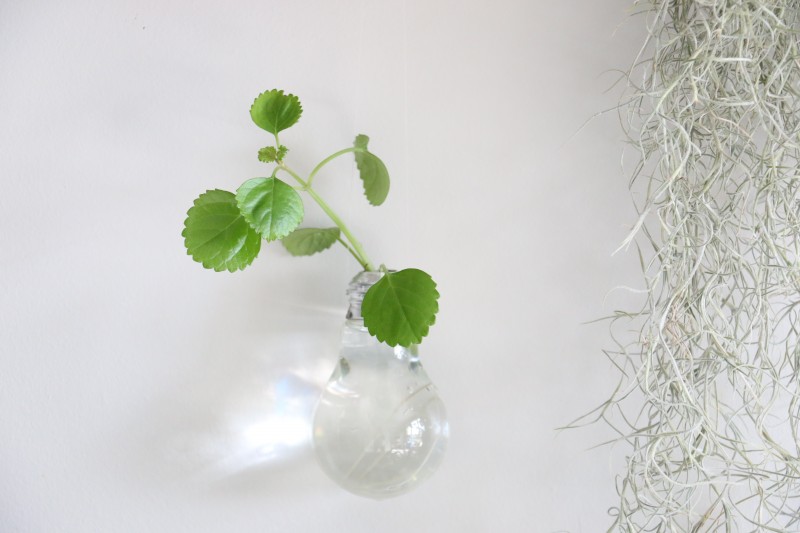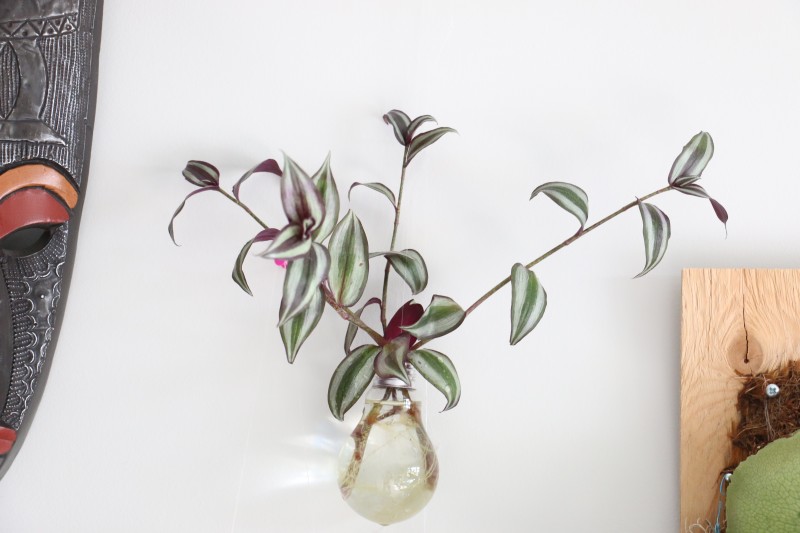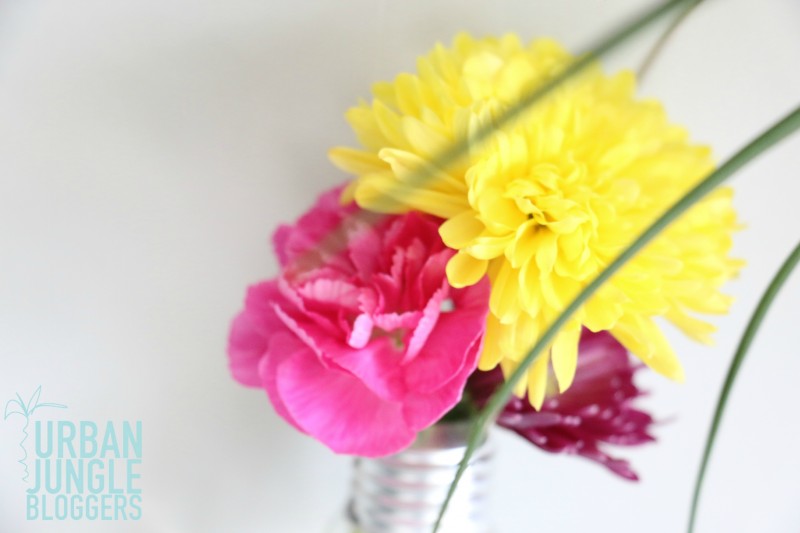 When I have flowers in the home, I put a few of them in the remaining bulbs to brighten up my plant wall.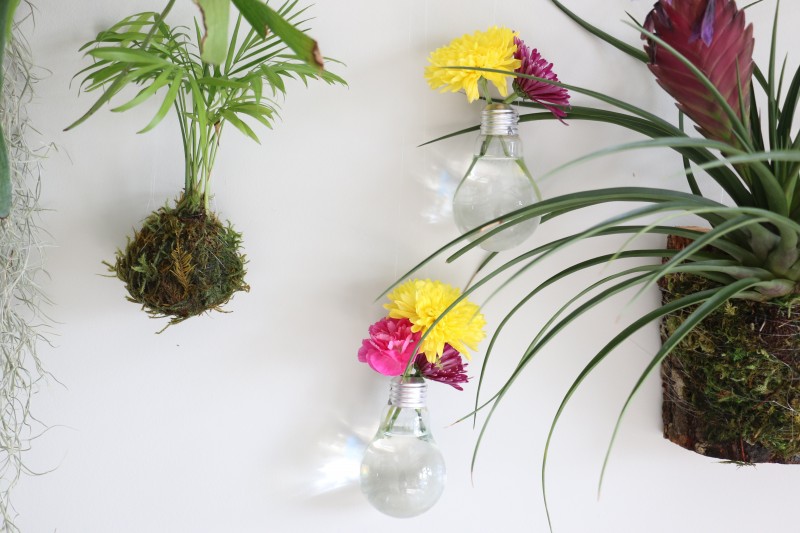 I don't know the names of these flowers but they are so pretty. I love them even better close up.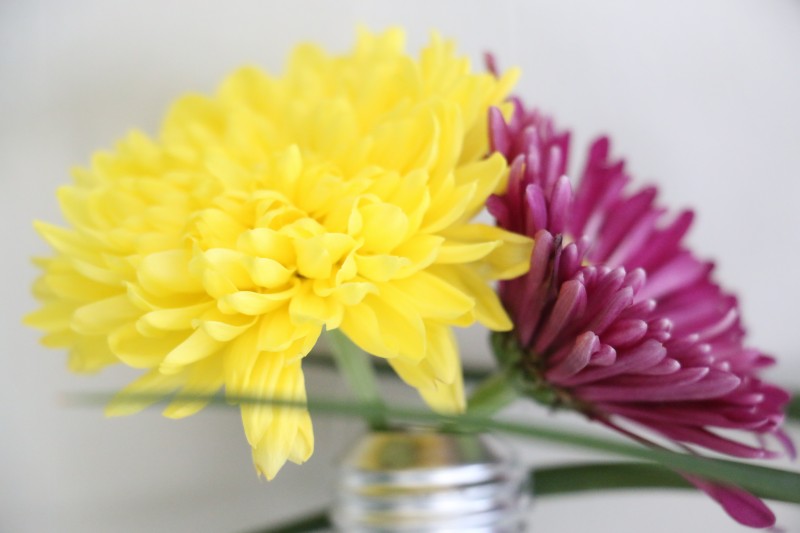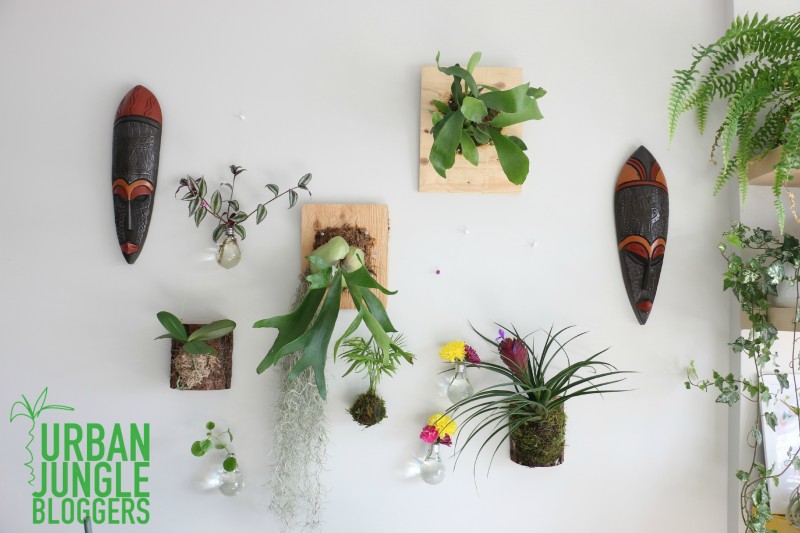 This wall is still in progress and I would love suggestions on what else to add. I'm thinking more Staghorns and mounted earthstars. No?
Why don't you head on over to the Urban Jungle Bloggers website for more plants and flowers?! Until the next green obsession, have a great weekend!

---
Urban Jungle Bloggers is an on-line community of plant-loving bloggers created by Igor of Happy Interior Blog and Judith of Joelix.com. The idea behind this project is to get some green into our homes and blogs! Every month Igor and Judith invite bloggers to share ideas regarding a particular green theme or topic. Visit the Urban Jungle Bloggers blog to learn how you can participate.
Related
Barbara
Hi, I'm Barbara and I'm a little obsessed with house plants. I share my house plant adventures in the hopes of inspiring you to continue to enjoy the greens in your home. And if you have no plants (yet!) I hope this blog inspires you to add some green to your home. So go on! Try it! I think you might quite like it. And who knows? You may end up being … obsessed too.
Related